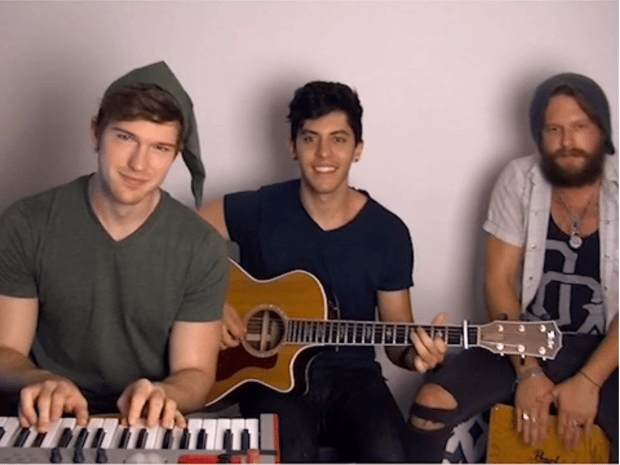 Image via vine.co
There are how-to articles about the holy social media trifecta – Facebook, Instagram, and Twitter – all the time. But what about Vine? As a musician, how can you use Vine to showcase your music to its maximum potential? The video-sharing platform could be the key to marketing your new single, your upcoming tour, or your image as an artist.
We've published a quick guide to Vine marketing already, which provides tips like posting consistently and keeping your videos simple and fun. But to harness the full power of the six-second video, it may be more helpful to see examples of five great musicians on Vine – and how they used it.
Each one is a stellar example of using the platform efficiently, and in ways uniquely suited to the artist in question. Whether that means being humorous, dancing along with the music, or using eye-catching video edits, these Vines all have something that we could incorporate into our own short-and-sweet videos.
With a mere six seconds to show your audience what you've got, you have to be careful with what kind of music you play on Vine. Song selection is key! Plus, you have to choose a section of the song that can develop in six seconds or less, and still be easily identified. Here, Andrew Bazzi does a great job of singing a toned-down arrangement of "Pumped Up Kicks." It not only showcases his voice, but the catchy chorus is instantly recognizable. Also, bonus points for the "Pumped Up Kicks" emoji.
To promote their partnership with Max Schneider on his "Sounds Like Gibberish" tour in the fall, Kenzie Nimmo and Harris Heller posted this gem to her Vine showing them singing Max's new single. With the fun video edits and the cool mic toss between the screen changes, this video is awesome for several reasons. It's such an innovative, refreshing way to let their fans know they're going on tour, and the collaboration gets some airtime for all parties involved: Kenzie Nimmo, Harris Heller, and Max Schneider. It's a win-win for everybody!
Sonyae Elise's Vines are like mini music videos. Multi-paneled videos are a great approach for Vine, as they not only show her singing the different harmonies, they're also really visually appealing and eye-catching. This means that her Vines are more clickable, and thus, they get more views. But don't worry – as professional as Sonyae's videos look, they're not very pricey or too difficult to do. You can make Vines like hers with the right equipment and tools.
Vine is a great place to show off your goofier side. Amid all of Tanner Patrick's Vines of him singing covers and original songs, here's one of him and a couple friends just having fun jammin' out on their instruments and playing the theme song for one of the most beloved video games of all time. The synchronized head-bobbing and chill, happy vibe of the video makes it relatable and fun to watch. It showcases his personality and makes him more likeable as both an artist and a person.
This duo consists of two brothers. Though they have separate Vines, they often collaborate together and will repost videos from the other person's account on their own – making for more views! This video stands out not only for the brothers' matching outfits and coordinated dance, but also for their great harmonization and clear enjoyment for making music. Their smiles are contagious and it makes for a feel-good Vine that people will want to watch over and over again.
Have you used Vine for your music? Tell us in the comments below!
Michelle Lou is an editorial intern at Sonicbids.