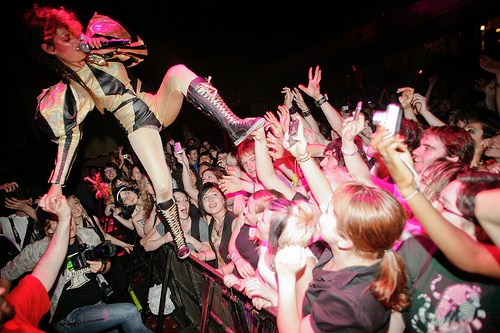 Image via boudist.com
The music business is not strictly a young person's game. Granted, hitting the 30-year mark doesn't qualify as old – not in the least. Still, the youth-driven industry can sometimes be a little agist. This crop of successful artists, however, defy those undemocratic standards.
Your 20s can be an epiphanous period; it's when you make the biggest strides in really finding yourself. That could be why the careers of these five musicians took off when they did – or maybe it was just luck. Either way, none of them afforded age any bearing on their ambitions. And you shouldn't either.
1. Sharon Jones
Image via oldsoulent.com
While the powerhouse soul singer may have grown up singing gospel in church, South Carolina-born Sharon Jones didn't begin to make a career of music around the age of 40. She'd entered the occasional talent show during the '70s, but eventually committed to full-time security work until finally appearing as backup vocalist on a track from soul and funk legend Lee Fields in the late '90s. From there, she landed more session gigs, performed in other groups, and finally, in 2002, at 46 years old, Sharon Jones and the Dap-Kings released their debut record, Dap Dippin' with Sharon Jones and the Dap-Kings.
2. Peaches
Peaches at the 2015 edition of Fun Fun Fun Fest in Austin. (Photo by Dylan Johnson)
Merill Beth Nisker, born in Toronto in '68, played in folk and art-rock bands throughout the '90s. It wasn't until she hit her thirties, however, that she became the gender-bending electroclash icon we know her as now. Before all that, she was a dedicated music and drama teacher. In fact, she was 32 when The Teaches of Peaches, the fittingly titled album that marked the beginning of a fruitful (har har) career for Peaches was released.
3. Bill Withers
Image via childrenoftheoldschool.com
Serving in the US Navy was this West Virginia singer-songwriter's primary focus for the early part of his adult life. Bill Withers' debut album, Just As I Am, was released in '71 – so he was 33 years old when he gifted the world with hugely impactful, enduring hits like "Ain't No Sunshine" and "Lean on Me."
4. Michael Fitzpatrick of Fitz and the Tantrums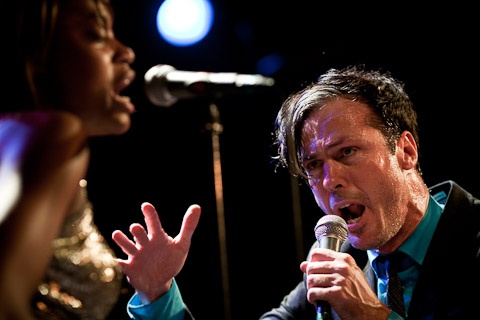 (Photo by Dominick Mastrangelo)
The French-American musician tried his hand at piano earlier in life, but it wasn't until age 32 when he finally made some real progress. He began taking lessons to overcome his struggle with theory, which led to better songwriting and, ultimately, the creation of "Breakin' the Chains of Love," the springboard tune that fueled the success of Fitz and the Tantrums.
5. Debbie Harry of Blondie
Despite releasing a debut album on Capitol with The Wind in the Willows, the folk-rock band Debbie Harry played in during the late '60s never really took off. Her second band, The Stillettos, was similarly short-lived. Finally, she and guitarist Chris Stein formed Blondie – and, after multiple personnel changes, they released their self-titled debut in 1976. By that time, Harry was 31.
Jhoni Jackson is an Atlanta-bred music journalist currently based in San Juan, Puerto Rico, where she juggles owning a venue called Club 77, freelance writing and, of course, going to the beach as often as possible.