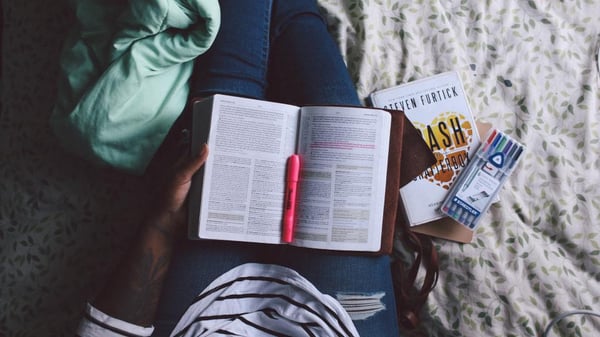 Image via stocksnap.io
It's important for any musician to understand the industry, but DIY bands and artists hoping to cultivate full-time careers from their creativity will especially benefit from learning its ins and outs. This means understanding its past and educating yourself on the now, as well as keeping a close watch on the future – because, after all, the industry is constantly evolving.
These five books were all published in the last seven years and successfully cover timeless topics with a forward-thinking lens. That's not to say standards like All You Need to Know About the Music Business are obsolete; in fact, that one and several others are regularly updated. Still, these selections feel extra timely, and totally relevant for DIY musicians navigating the industry at this very moment.
Image via amazon.com
A studied lifelong drummer, Bobby Borg recorded and toured with Warrant in the '90s and later with Beggars & Thieves, another major-label group, before ultimately carving a consulting, education, and journalism career out of his experiences.
Now an instructor at the Musician's Institute at UCLA and frequent speaker on industry panels, his collective resume might lead one to believe he's more concerned with the mainstream than the independent realm. But he's actually quite attuned to the DIY ethos: he adopted it firsthand in his alt-rock group, Left for Dead, and has made viability on a budget a major focus of his teaching. Borg has penned several helpful books for musicians, but for our purposes, this 2014 guide to DIY marketing is an especially great resource.
Image via halleonardbooks.com
There's an inherently educational element to every memoir: if you're really absorbing what you're reading, you'll likely learn a thing or two from the narrator's experiences. Shelly Peiken's memoir, though, also teaches directly with step-by-step advice on the songwriting process.
Her first cut in the '80s with a song on Taylor Dayne's big album didn't yield a single release, but she later churned out the hit "Bitch" for Meredith Brooks and now the likes of Christina Aguilera, Natalie Cole, Selena Gomez, the Pretenders, and Celine Dion are among the roster of famed artists who've recorded Peiken-penned songs.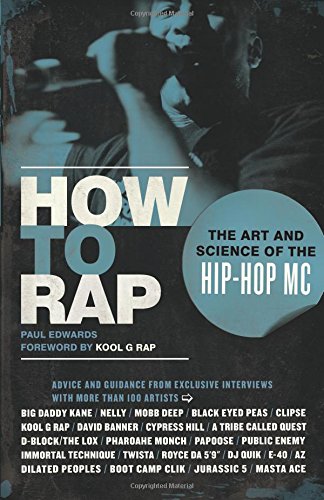 Image via amazon.com
Interviews with more than 100 artists, including Mobb Deep, Public Enemy, Jurassic 5, Dilated Peoples, Clipse, A Tribe Called Quest, and Nelly, comprise the core of this inspiring and educational MC handbook. Author Paul Edwards told Amoeba Records just after its 2009 release that the impetus for writing the book was the lack of any other work that analyzed the methods and other dynamics of rapping.
He ended up with a massive 340 pages, a groundbreaking effort in hip-hop research that is now undeniably canonical within the genre. In 2013, Edwards published How to Rap 2: Advanced Flow and Delivery, another significant collection of interviews.
[5 Books Every Indie Hip-Hop Artist Must Read]
Image via amazon.com
This Amazon number-one bestseller was written by a seasoned entertainment lawyer with a history of working with producers, labels, songwriters, music publishers, and artists who've been featured on high-profile networks and programs like MTV and American Idol.
For anyone looking to learn about royalties and publishing, the legalities of sampling, and how to develop a business from their music, Chisholm's 2014 book provides invaluable advice. She published a follow-up the same year that focuses on licensing, negotiating contracts, taxes, and how to evolve into a full-time musician.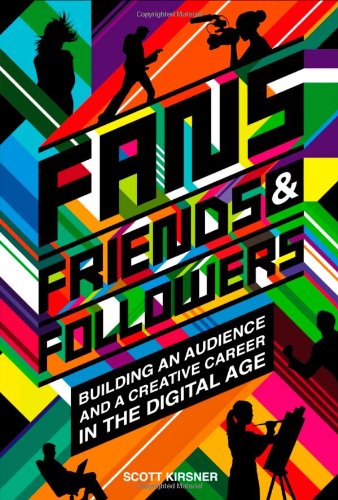 Image via amazon.com
This 2009 guide to growing a fanbase online was written by a journalist who's contributed to Variety, Wired, Businessweek, and Fast Company. Its focus is on the entertainment world as a whole, not confined to only the music industry, but the messages are universally relevant. (And OK Go frontman Damian Kulash and songwriter Jill Sobule are among the interview subjects offering up advice.)
Kirsner's book aims to help creatives learn to market themselves and their work online to the degree that they can develop full-time careers and achieve financial sustainability. In an appropriately helpful move, he recently made a PDF version of Fans, Friends and Followers available for free on his website.
Jhoni Jackson is an Atlanta-bred music journalist currently based in San Juan, Puerto Rico, where she juggles owning a venue called Club 77, freelance writing and, of course, going to the beach as often as possible.