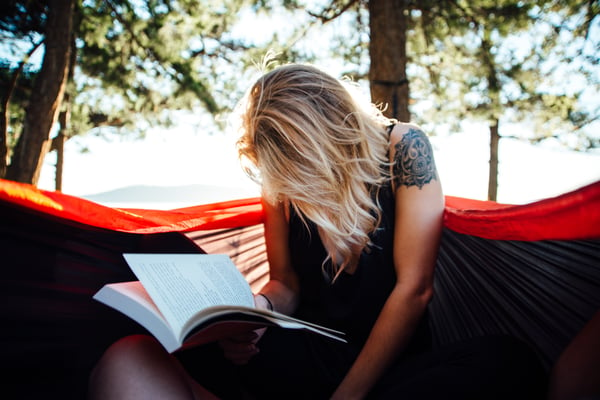 Image via stocksnap.io
Honing your skills is key, of course, but your education as a musician doesn't stop with rehearsals. Learning about the history of music, about specific movements, about the artists whose sounds have influenced you – all of that can be significant in helping shape your sound, goals, mindset, and more. Truly, learning about music is as fundamental to your career as playing it.
There's something to be learned in each of these five music books, all of which were released either this year or last. Whether it's the chronology of a famous, path-clearing artist or a glimpse into the possible future of how we listen, the takeaways from these picks are energizing and enlightening. Musicians, do yourself as favor and forgo fluffy fiction for one of these inspiring page-turners instead.
Image via simonandschuster.com
One of the most idiosyncratic and over-the-top artists to ever dominate (and disorient) the mainstream, Grace Jones is an undeniable icon of individuality. The title of her memoir is somewhat tongue-in-cheek, but it's telling. For the most part, she doesn't write about herself with deep intimacy, but rather as another extension of performance.
Still, the peek into the personal is there. More than anything, though, readers learn Jones' own perspective on her long and incredible career as a model, singer and actress – in that order and simultaneously – as well as her understanding of her cultural impact and lasting influence. (Watch yourself, Rihanna.)
Image via penguinrandomhouse.com
When the '90s riot grrrl movement reached a fever pitch, Sleater-Kinney shucked talks with major labels in favor of remaining independent – and in Brownstein's book, we learn the feminist icon and Portlandia star was the leader in that decision.
Any DIY musician can appreciate that element of the band's story, but there are also lessons in Brownstein's story about turning oppression and repressed anger into art, about making music that resonates with and empowers voices that are systemically muffled.
Image via amazon.com
Veteran journalist (and former Billboard editor) Cortney Harding, now an industry consultant, has compiled various pieces that analyze music and technology as it stands, and also speculate about the future of that relationship. Interviews with artists and other industry analysts and academics are included.
It's a topic any musician should be interested in – after all, following suit in the whatever progress materializes isn't exactly voluntary. And really, considering how much has changed in the past decade, it's exciting to think about what might come next.
Image via amazon.com
The best way to better understand music journalism in regards to your own band is to read as much of it as you can – and the writing of Jessica Hopper, whose career spans more than 20 years, is an ideal place to start. In her late teens, she already publishing work in SPIN and the Beastie Boys' short-lived magazine Grand Royal. Currently, she's the Editorial Director at MTV and also edits the The Pitchfork Review.
The collection includes groundbreaking angles and enlightening thoughts on subjects like the riot grrrl movement, Miley Cyrus, emo, Lana Del Rey, the hip-hop scene in her hometown of Chicago and Michael Jackson's death.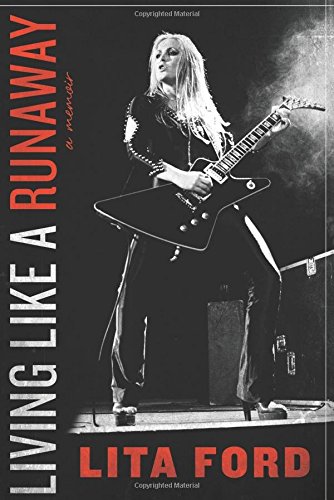 Image via amazon.com
Widely referred to as the Queen of Heavy Metal, Lita Ford's career is a lesson in longevity. Named for her eponymous 2012 album, the book runs the gamut of Ford's legendary history: The teenage glam-rock beginnings as lead guitarist in The Runaways, solo stardom throughout the '80s and into the 2010s, as she's still releasing shred-centric masterpieces and touring the world, and remains a very much revered rock 'n' roller. In fact, in 2014, Guitar Player inducted her into their hall of fame, noting that "she is still as badass as ever."
Why stop there? Keep reading:
Jhoni Jackson is an Atlanta-bred music journalist currently based in San Juan, Puerto Rico, where she juggles owning a venue called Club 77, freelance writing and, of course, going to the beach as often as possible.