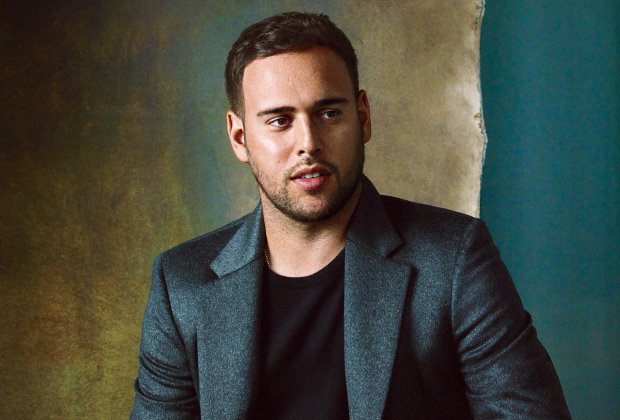 Photo by Bjorn Ioosse
If you've never heard of Scooter Braun, then you must live under a rock you've at least seen his work, because it's everywhere. He's one of the entertainment industry's biggest power brokers, was named one of Time magazine's "100 Most Influential People in the World" in 2013, headlined Billboard's "40 Under 40" the same year, and was named one of Fast Company's "100 Most Creative People in Business" just last year. His company, SB Projects, is a multifaceted entertainment business that does work in music, film, TV, tech, and more. He's perhaps best known for managing music industry megastars like Justin Bieber and Ariana Grande, plus a smorgasbord of other artists including Martin Garrix, Carly Rae Jepsen, The Wanted, Tori Kelly, Psy, Rixton, and Sheppard.
It's no question that this guy knows what it takes to "make it" in the music business, and whether you like his artists or not, you've got to respect his undeniable hustle and incredible entrepreneurial spirit and accomplishments. Here are five things all musicians can learn from Scooter Braun.
1. Tenacity is everything
Braun started his music business with just $1,600 in his pocket after a lot of learning and some perceived failures. While just a 20-year-old sophomore in college, he blew up as a party promoter in the Atlanta club scene and ended up getting an offer from Jermaine Dupree to be VP of marketing at So So Def Recordings. But after some disagreements with the executives over handling things in too much of an old-school, traditional format, he was fired and found himself trying to pick up the pieces in an effort to start his own business. Soon after, he brokered a successful deal between GM and Ludacris and leveraged his commission to get his music business up and running.
Braun soon found himself falling apart with only 13 months of funds left, and then with just two months to go, saw his house of cards just about ready to tumble down. At this time, he was footing the bill for a young artist (then-13-year-old Justin Bieber) and his mother to live nearby while in development, plus another new artist (Asher Roth) just down the street, all the while trying to juggle his own living expenses. Taking his dad's advice, he pushed on for the last couple months, when finally Asher Roth's publishing deal hit it big on the heels of the single "I Love College." That commission saved the company, and since then, Braun's been reinvesting earnings to continually grow the business and withstand the highs and the lows that come with being in the entertainment industry. His hard-charging work ethic and determination, along with a laser-sharp focus for what he wants, is the driving force behind all of his success – and something that we, as musicians, should all take note of. Never, ever give up.
2. Strike when the iron is hot
Besides being known for his many successful business ventures, Braun is also known for having a keen eye for talent. His career has been built on an impressive ability to create hype and have a feel for what's hot. This, along with his innovative marketing strategies, has propelled him to break more new music acts than any other music executive in the last decade. Obviously, this guy is doing something right. The ability to read your audience, understand your market, and hit with the right music at the right time is the recipe for long-term success.
The other side of this is knowing when something is not ready for release yet. No matter how long it's been or how anxious you are to share what you've been working on with the public, you've got to be patient. Wait to fully develop your sound and artistry, get the records right, and then strike when the iron is hot!
For example, everyone knows that it's been a bit of a rough patch for the Biebz. As his manager, Braun identified this challenge and met it with an indefinite hiatus from releasing his work until he got things under control again. Although Bieber has enjoyed six straight number-one albums and his last 10 singles have all charted to number one on iTunes, Braun saw the weak spot in Bieber's personal life being overexposed in the media and chose to not let him work last year as a result, so he wouldn't hurt his professional life. It looks like those decisions are paying off already after a successful Comedy Central Roast, public apology tour, and highly anticipated new music releases coming up. So, as a musician, knowing when it's the right time for your music is just as important as knowing when it's the wrong time.
3. Diversify what you do
Above all else, the most important thing Braun has done to advance his career is undeniably diversifying what he does professionally. He networks like crazy and identifies opportunities in a variety of genres and fields. For example, when he was 27, he was listed on the Billboard "Top 30 Under 30," and the first thing he did after that release was call and introduce himself to his fellow listed colleagues. In doing that, he met a then-24 Daniel Ek, who was the founder of a startup called Spotify (ever heard of it?), that had not yet come to the States. This relationship ended up not only being important on a personal level, but also on a professional level, as Braun was one of the early investors in that business as well. The same thing happened with Uber. Whether in music or tech, Braun definitely has the talent to spot "the next big thing" and has the confidence to bet on it.
The same thing goes for musicians – you've got to be able to spot what's working and what's not, and continue to expand and diversify what you do. If you're a singer-songwriter who plays guitar and sings, guess what – so do tons of other people! What makes you different? Do you produce your own music? Do you offer any of your expert abilities to other talent? Do you bring in any additional streams of revenue through your music outside of just performing? Do you have the right contacts to take what you're doing to the next level?
After much success in the music biz, Braun rebranded his company under the umbrella "SB Projects" which also houses a film and television production division. He made waves in the industry with his first documentary film around Justin Bieber's life called Never Say Never, which to this day remains the highest grossing music documentary in domestic box office history. Since then, he's continued to expand his roster of television and film titles, serves as an executive producer on many known movies and programs, continues to grow his tech portfolio, and also works heavily in the nonprofit sector as well.
Musicians who would like to one day retire filthy rich: take notes. Braun is worth a reported $50 million. Not too shabby!
4. Trust your instincts
Braun has gotten a long way in his life by trusting his instincts. He's known for discussing this a lot, always saying that you need to listen to your gut and do what you feel is right when making decisions, no matter how ridiculous it may seem.
He's also said how important it's been in his career to not bet on things, but to bet on people. Every investment he's made has been around a strong-willed, determined individual who would stop at nothing to get what he or she wanted. This is not only a lesson for us to spot that characteristic in others who we choose to work with professionally, but for we, ourselves, to possess that important quality as well. Most musicians rely on someone (or several people) in the business world to help them pull the pieces together to really make things take off. What kind of artist should you be to make others feel confident betting on you?
5. Be true to yourself and keep your word
Braun also often discusses the importance of always learning, taking chances, and keeping your word. There are no failures in life if you have something to learn and take away from it. Every business opportunity should be carefully evaluated with risks gauged accordingly. And with every business deal, you've got to be transparent and honest. As big as the industry can seem sometimes, it's still a small world and getting smaller. Your reputation is all you have, and if you can't follow through with your word, you can bet that you'll be dismissed quickly when it comes down to the big stuff.
Braun always talks about the "hustle education" he got during his time in Atlanta and how that propelled his career when he got to LA, because there was no bullshit in his game later on at the big table with the record labels going over contracts. Clearly, his business and life mottos have paid off, as is apparent by the many artists that he's launched into global superstardom and a growing empire that doesn't appear to be slowing down anytime soon.
Christine Occhino is the founder and artistic director of The Pop Music Academy and has experience working at Columbia Records/Sony Music Entertainment, in addition to working as a performing artist for over a decade. She has a bachelors degree in music business and management with a concentration in entrepreneurship and vocal performance from Berklee College of Music, where she was a vocal scholarship recipient and former editor-in-chief of the Berklee Groove.