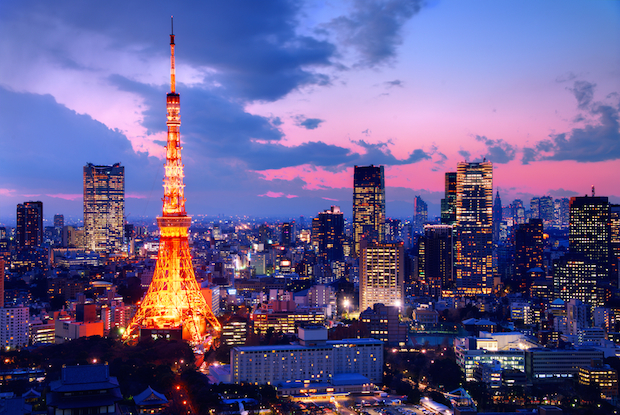 Tokyo, Japan (Image via blog.edreams.com)
If you could play in any city in the world, where would it be? And why? Places like London and Paris are probably among the most popular answers, and the logic for traveling there is sound: they're both great cities for music. But if you're an independent band, tapping into a city that's known to truly appreciate the sound you offer could make a trip especially worthwhile.
For those plotting an international takeover, the flight cost alone means you shouldn't just hit up a city because you know it's a bustling one. Doing the research to find the best for a starting point is key. Some of the spots below hold gigantic annual festivals where up-and-coming bands get generous spotlights and huge, welcoming crowds, while others are maybe just cities you didn't realize were bubbling over with venues that support independent music. We picked these five international music cities for different reasons, but with this in mind: they're all places where growing your global fanbase is possible.
1. Buenos Aires, Argentina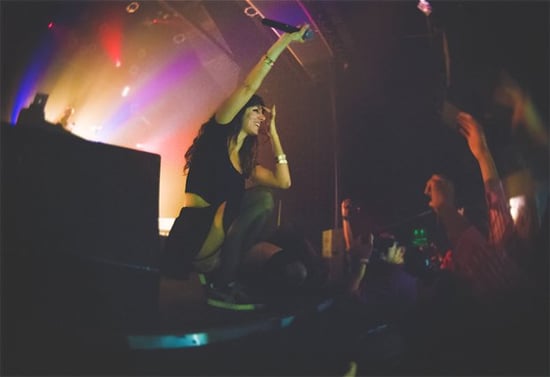 Spanish hip-hop artist La Mala Rodriguez at Niceto Club last October. (Photo by Cristian Gamarra)
Ska, rock 'n' roll, metal, pop, and electronic win the stronghold among this capital city's massive pool of enthused music lovers. Late-night after-parties are emphasized here; staying out 'til the sun rises is practically commonplace. Artists like Yelle, Temples, Tricky, and Alt-J are all on this year's calendar at Club Niceto, one of the many staple venues for touring acts. The 500-capacity Roxy Palermo Hollywood is another: It was one of two spots in Buenos Aires to catch an installment of the Burger Records annual global revolution, where, on a single night, loads of cities around the world host shows approved by the California imprint.
If all that doesn't assure you that Buenos Aires is a go-to for live music, as of last year it now boasts its own edition of Lollapalooza. When a festival of that caliber comes to town, there's a reason.
2. Madrid, Spain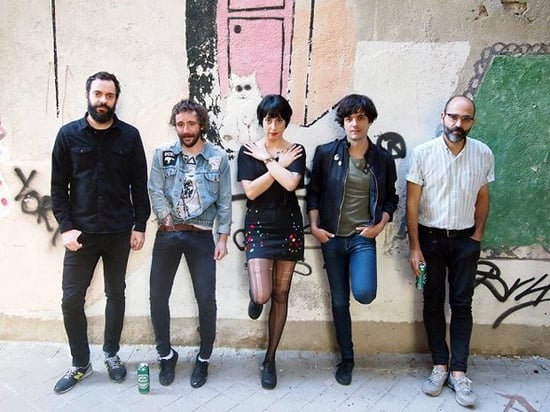 Post-punk/garage act Juanita y Los Feos of Madrid. (Image via facebook.com)
The rock 'n' roll underground in Madrid is booming. All the components are there, from psychobilly, to psych-pop, to garage punk, to power pop. If your band belongs to a scene like that back home, you'll likely be welcomed, particularly at Sala Arena and the Wurlitzer Ballroom. Iconic acts like The Damned and newer favorites like The Memories are typical of the booking agenda for either. There's also a thriving metal scene and plenty of EBM (electronic body music – not to be confused with EDM) lovers; in fact, German outfit And One recently performed at Sala Arena.
3. Ibiza, Spain
Image via ibizarocks.com
While there's no shortage of electronic music aficionados in Madrid and Barcelona, Ibiza, a town off the coast of Valencia in the Balearic Islands, is hands-down Spain's hub for house and trance. Techno, EBM, and other related styles are of course also in the mix, and they're all celebrated through annual events like the Ibiza edition of the International Music Summit and the DJ Awards. Ibiza is beloved by an array of musicians, though. Household names like Nicki Minaj, Christina Aguilera, Jennifer Lopez, and LCD Soundsystem have all referenced the city in song.
A broader display of the music landscape there – and the regular folks around the globe who also appreciate it – is centered at the Ibiza Rocks Hotel. Every Wednesday for 14 weeks from June until September, the Ibiza Rocks group showcases touring acts and hyped up-and-coming artists at the hotel's main stage or poolside (nice!). While there's definitely an emphasis on electronic music, other genres have been well-represented in the past – The Ting Tings, Friendly Fires, Vampire Weekend, MGMT, Ed Sheeran, Haim, and NAS count as highlights. The 10-year-strong series has grown so big that accommodations have been expanded to nearby apartments and hostels.
4. Tokyo, Japan
Teengenerate, a seminal gunk-punk band from the '90s, is still throwing raucous shows in Tokyo today. (Image via facebook.com)
Anyone who thinks J-pop is the only burgeoning scene in Tokyo is completely mistaken. Even today, the language barrier prevents a lot of English speakers from becoming familiar with the city's contemporary goings-on, not to mention its rich and varied history. Better late than never though, right? There's a strong rock 'n' roll scene dating back to the '80s that's still flourishing today. (If you've seen Kill Bill, then you've seen the legendary surf-rock group the 5.6.7.8.'s.) In the same decade, B-boys and girls claimed Yoyogi Park, and people like the now-iconic DJ Krush and Crazy-A (who founded the annual B-Boy Festival) helped hip-hop culture blossom in Tokyo from there. Electronic music got a push slightly earlier with Yellow Magic Orchestra in the late '70s, and now all facets of the genre, from dubstep to darkwave to ambient to electro-house, are in full swing.
5. Stockholm, Sweden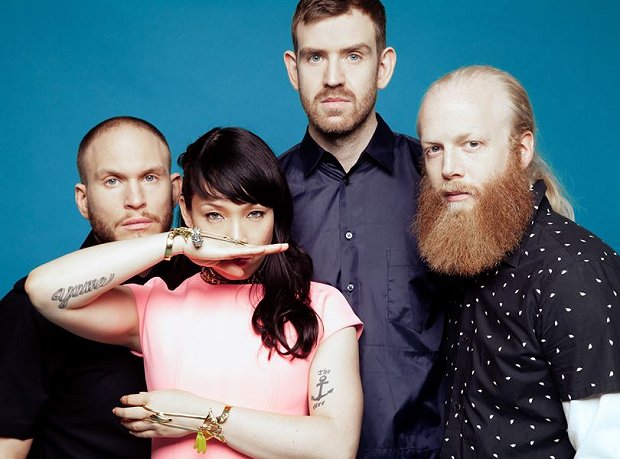 Swedish act Little Dragon. (Image via facebook.com)
Yes, ABBA. We all know ABBA, and we all know Sweden as a pop powerhouse. Even today we're fans of The Knife, Jens Lekman, Peter Bjorn and John, Robyn, Lykke Li, and Little Dragon. But the influence extends into what we consider American music, too. In 2012, the Swedish-American Chamber of Commerce San Diego published a revealing analysis of the pop charts: half of the songs on the Billboard Top 10 that May were actually written by native Swedes. The crop might surprise you – it included tracks from One Direction, Flo Rida featuring Sia, Nicki Minaj, Kelly Clarkson, and Katy Perry.
The report also included a bit about EDM: more than half of the 2012 Grammy nominees for Best Dance Recording were Swedish. With such a global grasp on both genres, Stockholm remains a clear frontrunner in popular music in general. The songwriting and performance skills of those artists, of course, play a major role. But Stockholm is a city that embraces independent newcomers on the radio and at major awards ceremonies, and that warm welcome affords artists on the rise more opportunities to grow than in other cities.
Jhoni Jackson is an Atlanta-bred music journalist currently based in San Juan, Puerto Rico, where she juggles owning a venue called Club 77, freelance writing and, of course, going to the beach as often as possible.