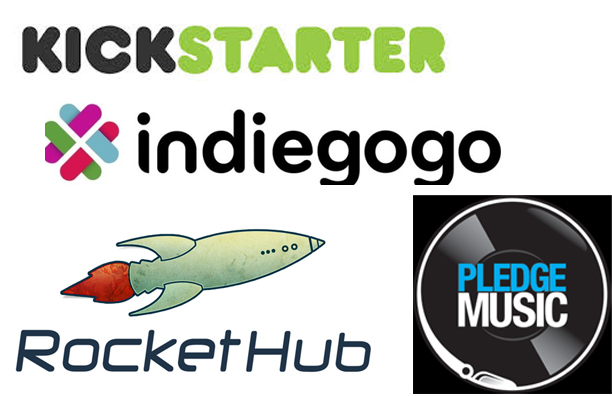 You just finished your album, and now it's time to head out onto the road – but you're broke! All of your cash was sunk into mastering your tracks, and you've got nothing left. Instead of heading back to the 9-5 to waste your time saving up for the road, try something different: crowdfund your tour. An old practice reimagined for the new world, crowdfunding is the newest way to fund your project via the internet. There are plenty of options out there, so to help you narrow down which platform is right for you, here are the five best sites to crowdfund your next tour.
Overview: Kickstarter is crowdfunding's paramount site. It has become synonymous with the crowdfunding culture, and is by far the most popular and viewed crowdfunding platform.
Cost: 5% of funds raised, with an all-or-nothing model, plus 3-5% transaction fees.
Pros: Kickstarter is the most popular and viewed crowdfunding platform.
Cons: There is an approval process, and only US and UK projects are allowed.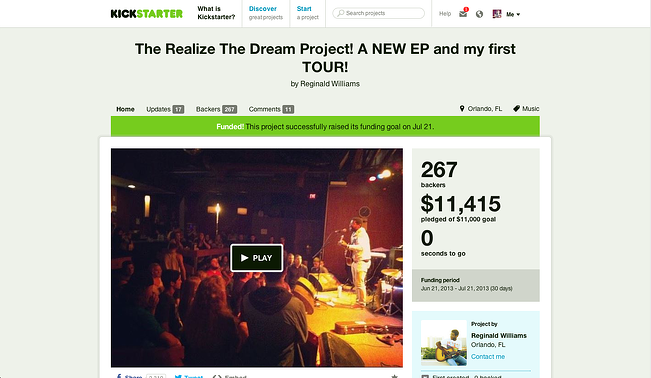 Overview: Unlike Kickstarter, Indiegogo allows you to crowdfund any project, and is available worldwide. It shares a very similar interface to Kickstarter, and allows "flexible funding," an option that lets you receive funding for a project even if has failed to reach its goal.
Cost: On the all-or-nothing plan: 4% of funds raised. On the flexible funding plan: 4% if you reach your goal, 9% if you do not reach your goal. Transaction fees are an additional 3%.
Pros: No application process, allows "flexible funding," and is available in all countries.
Cons: It's more expensive if you don't reach your goal.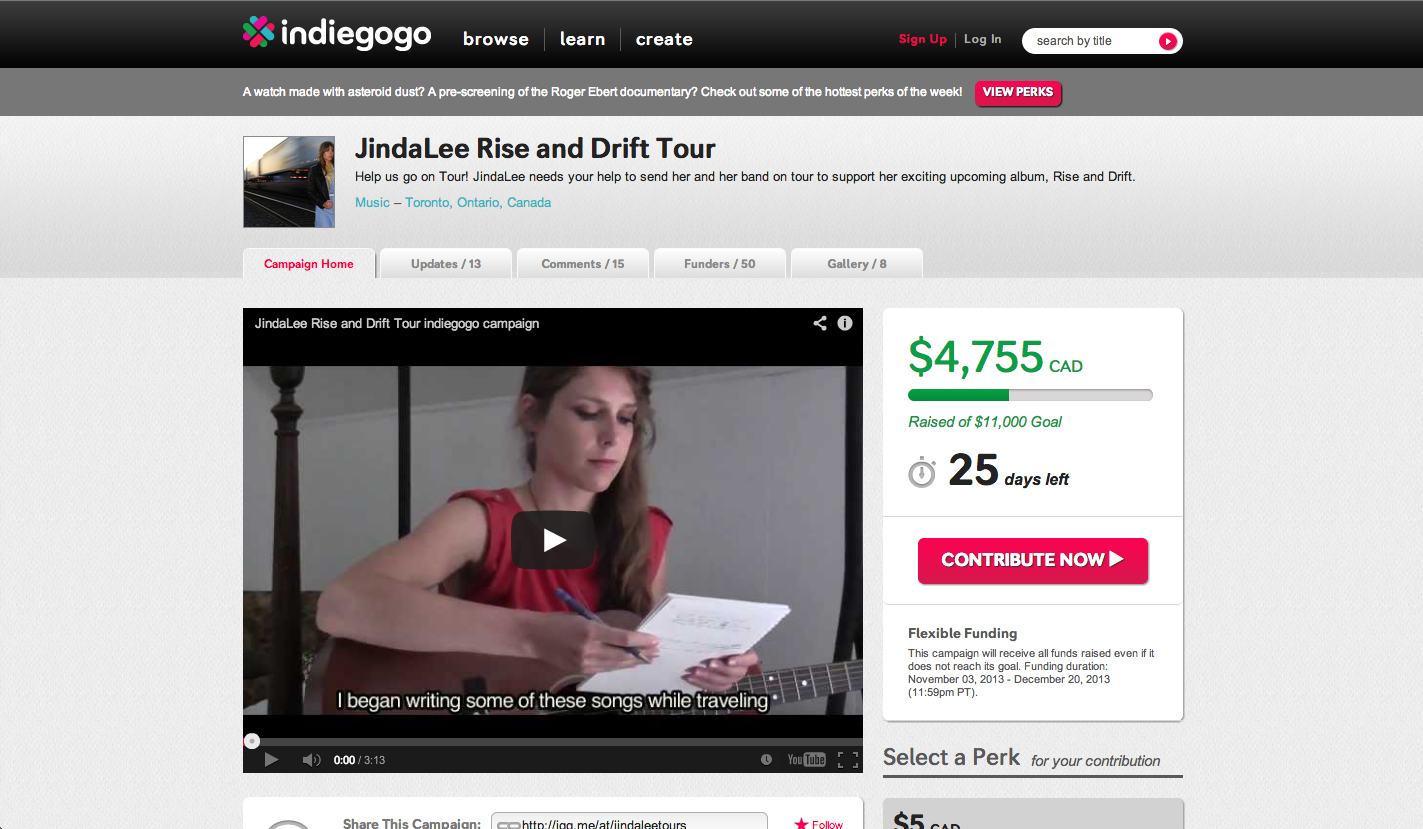 Overview: RocketHub is easy to join, your project can be up and running in three simple steps, and has some cool features that Kickstarter and Indiegogo do not. Its "LaunchPad" feature offers members the opportunity to work with top-notch brands, companies, and marketers to promote their projects. It also has a "Success School" feature that provides tools to help you build a better project and get noticed.
Cost: 4% for completed campaign or 8% for partial campaign, with 4% transaction fees.
Pros: Easy to navigate interface, and provides a lot of helpful features.
Cons: Not as much traffic as Indiegogo and Kickstarter.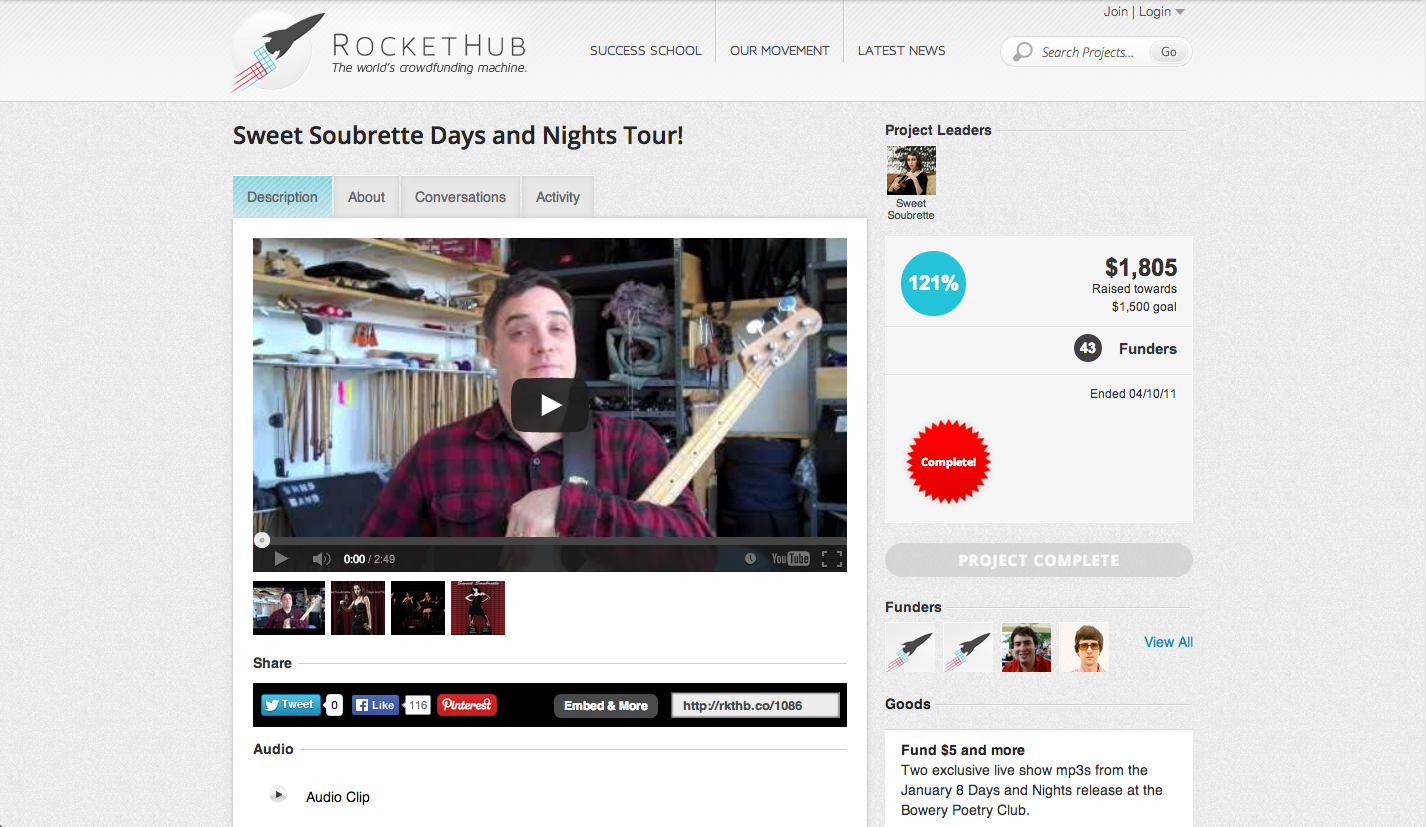 Overview: Unlike the previously mentioned sites, PledgeMusic is a crowdfunding platform that is completely devoted to music. With a slick interface, similar to that of Kickstarter, it is the leading music-based crowdfunding site.
Cost: 15% commission on all money raised.
Pros: It's popular among musicians, and has the same intuitive and persuasive interface as Kickstarter and Indiegogo.
Cons: It's expensive.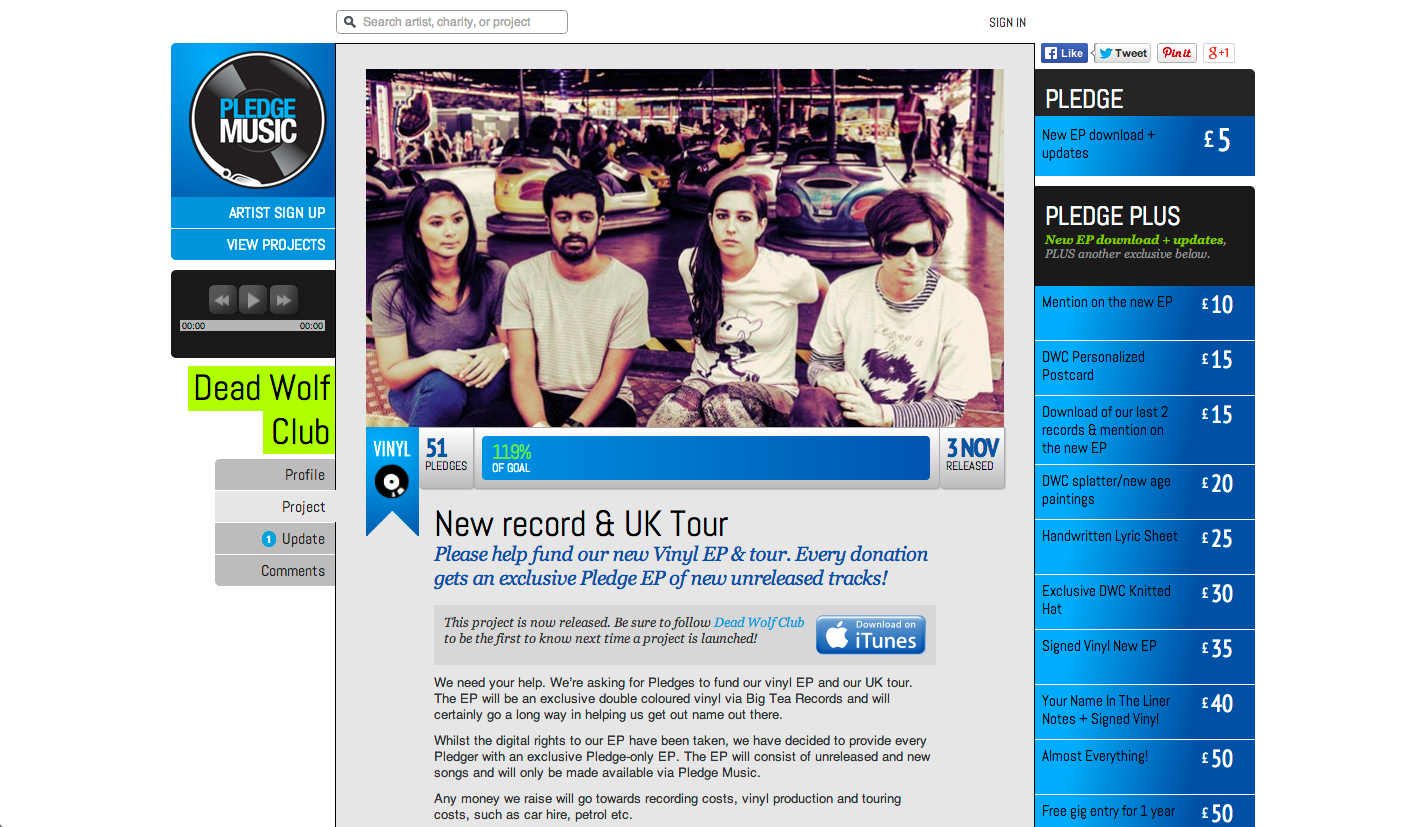 Overview: If PledgeMusic is the Kickstarter of musical crowdfunding sites, Sellaband is the MySpace. Instead of being based on a project, it's based on a profile. You start by creating your profile where you can upload songs, videos, followers, gigs, and a bio. Then you can create the project you want to fund.
Cost: 15% commission on all money raised.
Pros: It's easy to design your page and upload your band's content.
Cons: It's expensive, and not as sleek as PledgeMusic. It can also be hard to get your message across.