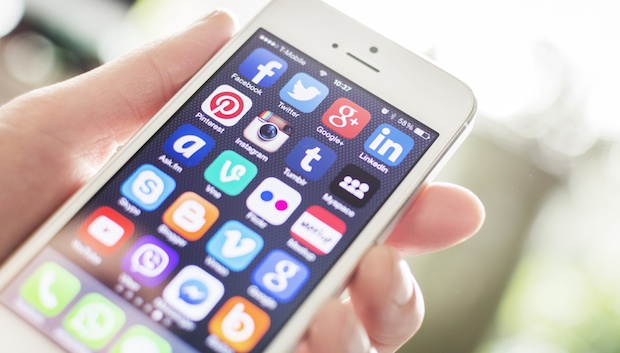 Image via thenextweb.com
I have advocated many times on this blog for the scheduling and planning of social media, and I stand by that. These days, being active on social channels is more important than ever, and if you're smart about it, you'll do things right! Being intelligent when it comes to your social presence is the same as your record label (if you have one) working hard to get the most out of every marketing opportunity, or your PR team making sure that people frame your image just so. Scheduling posts on social media can help you get the best results when it comes to promoting a show, selling an album, or even just forming a stronger bond with your fans, which may be the most important task of all.
If you're looking to get started in the world of automating your social media posts, here are a few platforms that are well-received and highly used.
Of all the platforms I looked up and researched to write this piece, Hootsuite is still my favorite. I've been using Hootsuite both personally and for other accounts on the side (I work in social media on and off), and it has never steered me wrong. It lets you schedule posts fairly easily, and you can have up to five social media accounts connected at a time for free. It even has a page where you can have all of your feeds shown at once, so you no longer need to keep Twitter, Facebook, and Instagram tabs open on your computer.
I will admit that the layout takes a little getting used to, but once you get the hang of it, it's pretty simple. Hootsuite also just recently introduced a new browser attachment that lets you instantly share (or schedule) something you've found online, be it an article, a photo, or anything else you want your fans to see. Sure, this makes sharing your own content slightly easier, but it's really helpful for spreading those viral favorites that simply make for good content.
Upside: Sprout Social is supposed to be much easier to navigate and use than almost any other platform thanks to some pretty spectacular UX. It does everything that Hootsuite does (for the most part), but for those who might not have a lot of experience in this sort of thing.
Downside: it only comes with a free trial, and after that's up, plans begin at $59 a month. I wouldn't suggest this tool unless you've got money to burn, which, no offense, but I'm doubting you do, or if you're really bad with social media and you need some help getting started.
Social Oomph looks and feels kind of outdated (even for something in social media, which itself is pretty new), but it does have one cool feature that might be useful for you. The platform lets you opt in to auto-follow anyone who follows you on certain channels, which can be great for those just getting started in the social world. While you might want to be a bit more selective of who you follow when your numbers start to get into the thousands (otherwise your feed could just be a mess of random people espousing nothingness), in the beginning it won't hurt to follow those who go out of their way to do the same for you.
I know it may sound like I'm just saying your Twitter feed, but this is actually a platform called Twitterfeed. (You know, because social media wasn't complicated enough.)
Twitterfeed is different from the aforementioned applications because its main use is to automate the sharing of certain content so you don't even have to think about it. You can connect Twitterfeed to your blog, and once something is published, the program will automatically share it on social media (clearly including Twitter). It also integrates with Facebook and LinkedIn, so by signing up, you won't have to worry about that first share of a new blog again.
Now, this one is pretty cool. Zapier automates actions between websites and lets you dictate what those things may be. For example, if you want to share on Facebook that you just uploaded a new video on your YouTube page, just enter in that you'd like the program to do that every time a new clip is uploaded onto your page, and it will do it without you having to think about it. This is just like Twitterfeed, but so much bigger. You can even connect to your social media planning platform, so it doesn't need to share that YouTube video immediately.
It may sound like the perfect solution, but it can get pretty complicated as you start to automate more and more things. If you only have a presence on a few channels, and you're not much in the way of writing blogs or posting things on sites like YouTube, this might be more hassle than it's worth for you. On the other hand, if you find yourself spending tons of time connecting one piece of content to an audience on another site, you may want to give this one a try.
Hugh McIntyre is a freelance pop music journalist in NYC by way of Boston. He has written for Billboard, The Hollywood Reporter, and MTV, as well as various magazines and blogs around the world. He is also the founder and editor-in-chief of the blog Pop! Bang! Boom! which is dedicated to the genre of pop in all of its glory.