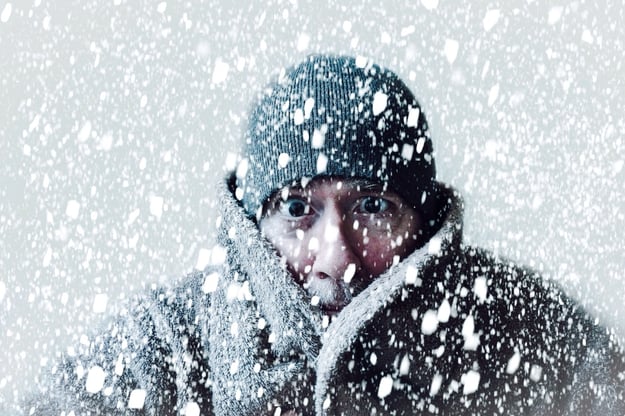 Image via Shutterstock
It's winter, and for half the country, that means attendance at shows is going to go down. It's just a fact of life and a product of the environment. So basically what I'm saying is that I hope you haven't routed your tour through Vermont in January, 'cause if you have, your ticket sales might be especially light.
Since touring is so important to so many artists, skipping the colder months entirely might not be an option. If you do have to play a show in the dead of winter, you're still expected to bring the people out, so you may have to step up your game to get fans in the door. It's a tough sell, but here are a few ideas that could help you in your quest to convince everybody that it's not really that cold out.
1. Make it seem urgent
This is a tried-and-true marketing method, and there's no reason why you shouldn't utilize it. Don't let your fans think that they can miss out on your upcoming show because you'll be back before they know it, because then some of them will. Give them the impression that you won't be coming back for some time, so if they want to see you, they should really do everything they can to get to this show. Now, you might actually play the area again in the not-too-distant future, but that shouldn't be a point that you impress upon the masses.
2. Hang out afterwards
People want to feel connected to you, and if you're working on building a fanbase, you're going to have to put in the time. Respect the effort that your fans exerted to trudge out to your set in the cold and the snow! Don't just play your songs and leave – schedule some time to hang out after the show to meet anybody who wants to say hi. Unless you're an international pop star who requires a bodyguard wherever you go, this shouldn't be a problem.
Going out of your way to meet fans and create a genuine connection isn't just something you should do when it's cold, by the way. It's something you really should do after all of your shows, but in the dead of winter, you can make sure everybody is aware that you will be sticking around.
[The Show's Not Over: How to Engage, Connect, and Follow Up]
3. Make it extra special
Sure, all of your shows are special, but if you want people to brave a blizzard and pay for a ticket, tell them that this one is going to be extra special. Let everybody on social media and through your targeted newsletter know that you're going to have a special guest, or perhaps that you're going to play a song that you don't usually do. This will take some effort on your part, either because you need to practice something you don't know well or because you might have to reach out to artists in the area to make an appearance, but turning a typical concert into a once-in-a-lifetime event may convince some to buy a ticket.
4. Take requests
If you have a large enough back catalog of tunes, ask your fans what they want to hear. Don't just play a big single and your new album! It may be your show and your music, but you're somewhat at the mercy of those paying to get in the door. If you're afraid that the cold is going to keep people away, ask them what they want to hear, and accommodate as many of those asks as you can. You won't be able to play everybody's favorite song, but if you promise at least some fans that they'll hear what they asked for, they're much more likely to suck it up and head to the venue.
5. Create special merchandise
This one is kind of tough, but if you have the means, it could be another incentive – and depending on how cold it is, some people might need more than a few reasons to come see you play. You don't need to overhaul all of your merch, but if you have a way to screenprint city-specific shirts or to have stickers, buttons, or even special CDs made, why not do it? Tell your big fans that they'll only be able to get these items if they come out to the show. Also, there's the added benefit that it might encourage some attendees to purchase extra merchandise, even if they already have a T-shirt with your name on it or your latest album.
[8 Creative Merch Ideas to Inspire Your Own]
Hugh McIntyre is a freelance pop music journalist in NYC by way of Boston. He has written for Billboard, The Hollywood Reporter, and MTV, as well as various magazines and blogs around the world. He is also the founder and editor-in-chief of the blog Pop! Bang! Boom! which is dedicated to the genre of pop in all of its glory.