The outdoor patio at Spiderhouse Cafe in Austin. (Image via spiderhouseaustin.com)
Practically every Austin business becomes an event space during SXSW. The immense number of artists, bands, and fans demands an overflow into nontraditional places – and we aren't talking just bars and clothing shops. Anything's fair game, as shows even spill into the city's rivers and lakes via boat cruises.
Temporary venues, new options, and our favorite idiosyncratic locations comprise the list below. The registration window for this year's throwdown is closed, but you still might be able to squeeze into some of these spots. If you can't, though, try popping in to check 'em out anyway – you might meet someone who can help you get booked next year, and you'll likely have a ton of fun regardless!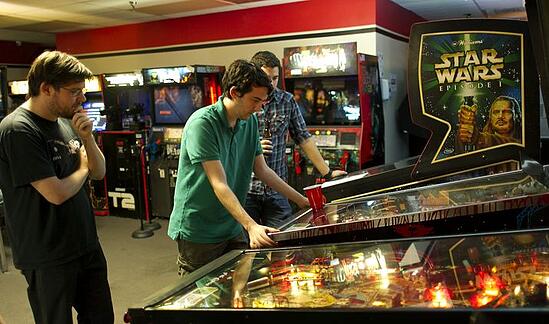 Photo by Rodolfo Gonzalez
OK, so this gaming haven is actually in Buda, about 20 minutes from Austin by car. If you book them, though, they will come – as long as it's a well-promoted event stacked with awesome bands, of course. With groups competing for virtually every venue in the traditional SXSW area, why not expand a little outside the city a bit? We can't say for sure Pinballz Kingdom is open to unofficial showcases – it only opened last year, and we couldn't find any evidence of their original outpost in Austin proper having hosted any SXSW events before. Still, we sure hope someone gives it a go. The Kingdom's outdoor Dragon Stage combined with its indoor arcade and bar sounds like a recipe for a super fun and memorable shindig.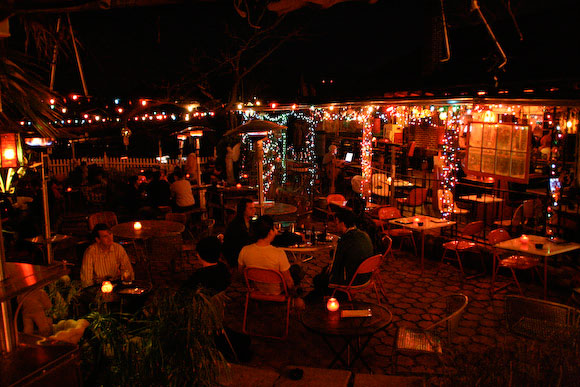 Image via thatotherpaper.com
Sure, this quirky spot (formerly a house, as its name implies) has seen a lot of shows in its 20-year run. But it's simply something else when its outdoor patio, small bar-side stage, and larger ballroom are all put to use for back-to-back performances. With pop-up vendors, scores of bands, and a mob of rock 'n' rollers, Spiderhouse during SXSW is almost a festival all its own.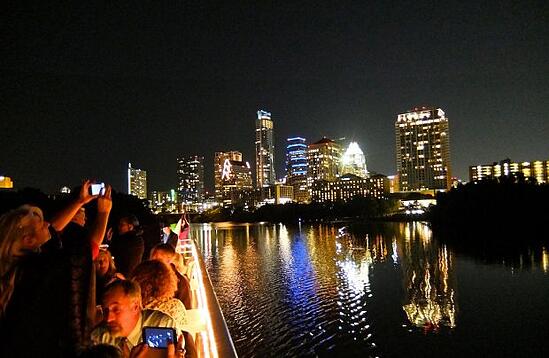 Image via atmtxphoto.com
This ain't your grandma's cruise, y'all. While open-water concerts have been a big thing for at least a decade now, you can't get much cooler than a tour of Austin's Lady Bird Lake or Colorado River while you check out promising independent bands and artists. In addition to Lone Star Riverboats linked above, explore your options with Austin's plethora of cruise lines, including Capital Cruises and Lake Austin Riverboats. All voyages, no matter the company, usually hit maximum capacity but, still, the fresh air offers a nice break from the pandemonium on the city's streets. And, of course, most of these scenic sonic jaunts include free booze. (Yeah!)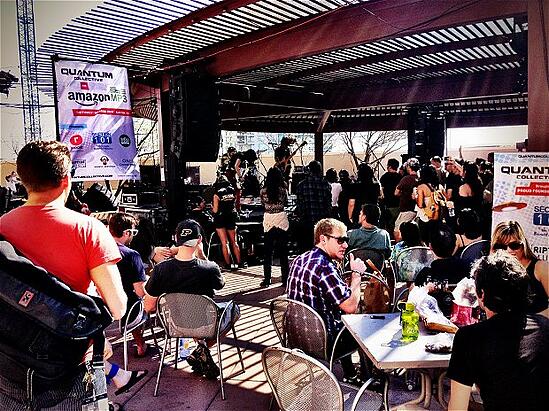 Image via whatsprotocol.com
The rooftop plaza of the Whole Foods Market on North Lamar serves many purposes: a place for cooking classes, fitness lessons, and, during the winter months, an ice skating rink. It's not so far-fetched, then, that during SXSW it's become the site for showcases. For example, for the past two years, media marketing group Quantum Collective has organized two full days of independent acts of mixed styles and levels, like Generationals, We Were Promised Jetpacks, Matisyahu, and the Lumineers, plus a few flashes of famous names like Rick Springfield and Lisa Marie Presley. The 2015 group has yet to be announced, but it's sure to be another stellar, blended bunch.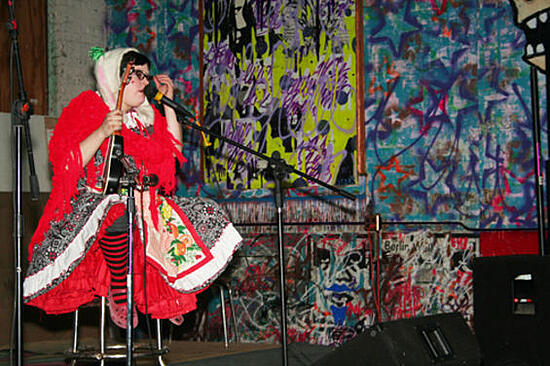 Poopy Lungstuffing onstage at Super Happy Fun Land. (Photo by Jonathan McNamara)
Touring to and from SXSW is the norm for an independent band, so we're highlighting this special off-kilter space as an answer for bands hoping to play Houston. Co-run by the eccentric ukulele player Poopy Lungstuffing, Super Happy Fun Land is overflowing with oddball touches like stuffed animal towers, loads of outsider art, and an earnest love for all things experimental, even downright bizarre. Checking out the booking protocol here.
Jhoni Jackson is an Atlanta-bred music journalist currently based in San Juan, Puerto Rico, where she juggles owning a venue called Club 77, freelance writing and, of course, going to the beach as often as possible.