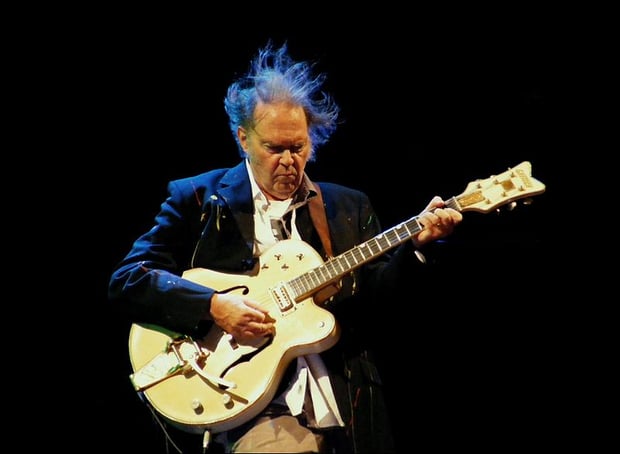 Image via Wikimedia Commons
Autobiographies are a very unique form of literature. Often blending elements of nonfiction and memoir styles of writing, autobiographies can serve up a healthy dose of fiction depending on the reliability of the author. When it comes to musicians (who notoriously distort and exaggerate their claims), something unique happens: instead of being forced by an interviewer to dish out their deepest secrets on demand, they can unwind and tell their tale in a meaningful and expressioned way that does justice to their artistic inclinations. You can actually get a rare glimpse behind the curtain.
Musicians' autobiographies are especially great for learning more about some of the most speculated aspects of their careers and the inner workings of the music business: how they were motivated, how they accomplished what they did, what it was like working with other famous people, who they worked with, and how they balanced their work with their personal lives. Who better to learn the tricks of the trade from than the people who actually made waves in the music business? Whether it's a Freudian slip, a rambling anecdote, or in-depth analysis, the autobiographies of famous and successful musicians reveal more about them and what they had to do to succeed then you'd ever glean by only listening to their music.
1. To Be Loved by Berry Gordy, Jr.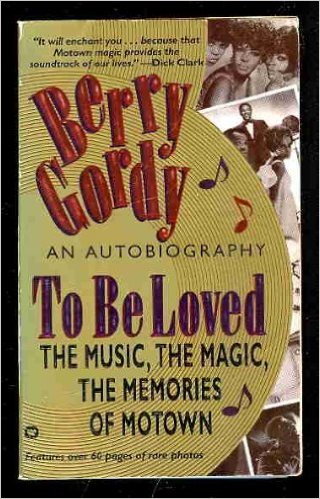 Image via amazon.com
You might not know his name, but you know his signature song ("Money (That's What I Want)," originally performed by Barrett Strong and famously covered by the Beatles, among many others) and his crowning achievement as CEO and creative director of Motown Records. Gordy takes us on an incredible journey from the inner-city Detroit in the '40s and '50s, to penning songs for legendary soul singer Jackie Wilson, to opening Motown and assisting on some of the greatest pop songs of all time. In a laid-back prose that sounds like he was sitting in the room talking with you, Gordy explains much of the methodology behind the recordings made at Motown and goes in depth with his and other collaborators' and musicians' working habits.
2. Fug You by Ed Sanders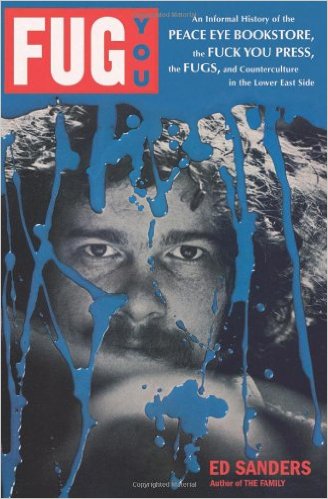 Image via amazon.com
Ed Sanders was the driving force behind one of the wildest rock and groups of all time, the Fugs. Founded in the early '60s in New York City's Lower East Side, the Fugs were a radical band of poets and protesters who created a unique style of rock music that blended dissent with heavy intellectualism. Through Sanders' proto-DIY mimeographed 'zines, he befriended legendary poets like Allen Ginsberg and Tuli Kupferberg, which ultimately put him under the FBI and CIA's microscope. Sanders' autobiography puts you in the middle of the 1960s in New York City with every drug bust and rave up and protest sweetly remembered by one of the driving forces behind the original counterculture.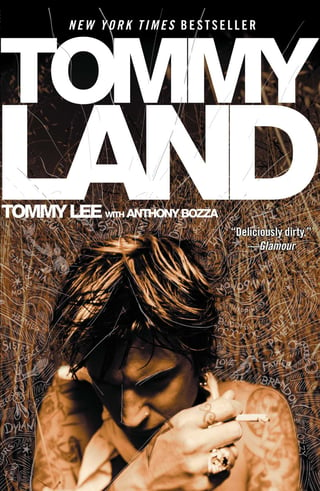 Image via simonandschuster.com
The unrelenting sound of Tommy Lee's drumming launched the heavy grooves of legendary '80s metal band Motley Crue to the top of the charts, but his off-stage antics made him a tabloid favorite. His autobiography is candid and frank, with tales of cavorting with Playboy bunnies and partying on the road retold in all their glory. His recounting of crafting Crue's finest songs is where things get really interesting, as he explains how his brushes with early computer technology and and unforgiving approach to practicing and performing shaped his unmistakable drumming style.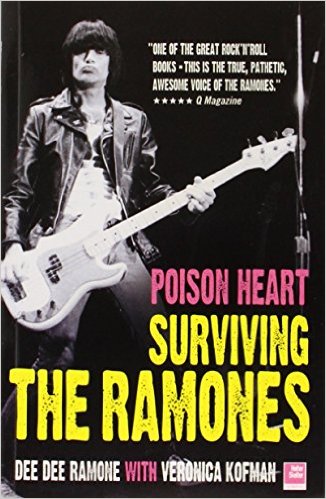 Image via amazon.com
Bassist Dee Dee Ramone was, without question, the heart of the Ramones, writing the majority of the material on their first five albums, including both the music and the lyrics. His simplistic musical vision hides a deep intellect and coherent songwriting process which is revealed in the pages of his book. He takes a unique angle from most autobiographies, being upfront with his disappointments and personal shortcomings, which is refreshing for those looking at an honest take on the music business. For fans of the Ramones, reading about their extremely humble beginnings and their whirlwind years as punk rock's harbingers is as inspiring as it is exciting, with Dee Dee Ramone's storytelling putting you right beside him throughout the book.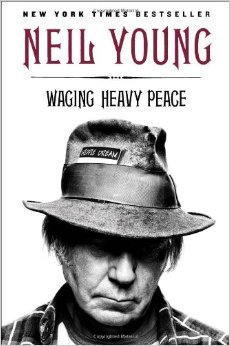 Image via amazon.com
Written with a feel much like his stormy and moody music, Neil Young's autobiography unfolds slowly. But just like his music, the longer you stay with it, the better it gets. Some of the most interesting things Young reveals involve how he came up as a musician. He talks about his early days as an upstart guitarist in Toronto's underground rock scene, living on a can of beans and a dream. He tells of getting in his 1953 Pontiac hearse and driving to LA from Canada, ultimately running into his old friend Stephen Stills while at a standstill in a traffic jam in the middle of Hollywood. Their friendship is the stuff of legends, and this book retells Young's many musical journeys and adventures with the candor you'd expect from this moody songwriter. Young also details many of his passions outside music, especially collecting cars and toy trains, exposing a different side of himself. These revelations and the stories of how he crafted some of his best music make this a book you won't be able to put down.
Which rock biographies and autobiographies inspire you? Let us know in the comments!
Christopher DeArcangelis is an active musician and copywriter from Chicago. He writes songs, plays guitar, and sings vocals for the rock and roll band MAMA and is the founder of the creative agency Static Free Industries.