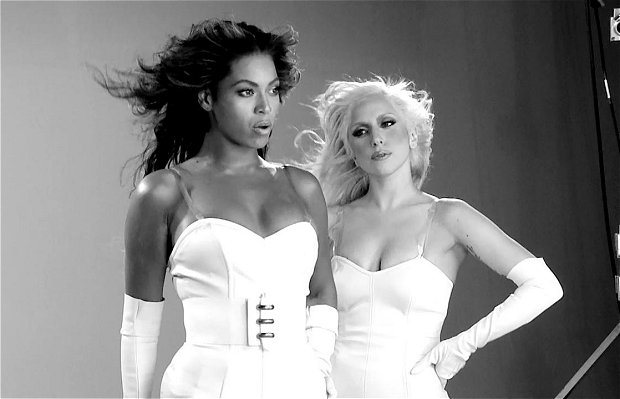 Beyoncé and Lady Gaga (Image via evilbeetgossip.com)
Over the course of history, there have been women who've inspired, challenged, and left a lasting impact on the music industry. In October of last year, solo female artists occupied the top five positions of the Billboard Hot 100 for six weeks in a row, a first in history of the charts. The past 10 years have shown us that the strength and power of women in the music industry has continued to grow, paving the way for other females to step up and express themselves through music. Here's a look at six of the most influential and controversial females in music over the last decade.
1. Beyoncé
Image via digitaltrends.com
Starting her career in the '90s with Destiny's Child, Beyoncé has become one of the top female solo artists around the world. Describing herself as a "modern-day feminist," Beyoncé often sings of female empowerment and sexuality. Republican politician Mike Huckabee can't seem to shut up about Beyoncé and her sexuality, which he and many Republicans deem inappropriate, going so far as to criticize her husband, Jay Z. Her 2013 self-titled visual album was released overnight with no press, and still debuted at #1 on the Billboard 200. Beyoncé's stance on feminism and her powerful persona prove she's here to stay.
2. Lady Gaga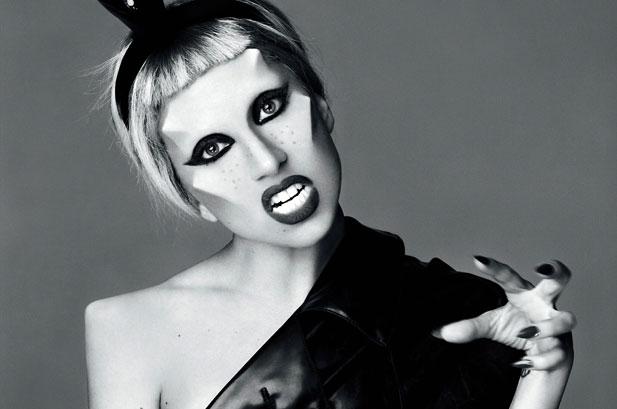 Image via billboard.com
From hiring someone to vomit on her at SXSW to sparking controversy in the Catholic church with her music video for "Judas", Lady Gaga's had her share of interesting controversies. Avant garde and talented, she attended NYU's Tisch School of the Arts prior to pursuing her musical career as a songwriter for herself and other artists. Whether it's her own brand of pop or her collaborative jazz project with Tony Bennett, Lady Gaga consistently releases hits and challenges audiences worldwide. Aside from her music career, Lady Gaga formed the Born This Way Foundation in 2012, a non-profit that aims to empower youth. Love her or hate her, there's no denying that Gaga has stayed true to her beliefs and gained many diehard fans in the process.
3. Kacey Musgraves
Image via kpbs.org
Country singer-songwriter Kacey Musgraves is what many people believe country music desperately needs right now. Her song "Follow Your Arrow" was listed at number 39 of Rolling Stone's 100 Greatest Country Songs of All Time, stating she's "one of the loudest symbols of young country musicians embracing progressive values." Musgraves' postive attitude towards homosexuality and recreational drug use doesn't sit well with all country music listeners, though – a portion of her lyrics for "Follow Your Arrow" was censored at the 2013 Country Music Awards. Despite the mixed acceptance of her lyrics among the country community, Musgraves went on to win the CMA for New Artist of the Year and continues to inspire other country artists to think outside the confines of the genre.
4. Sia
Image via blog.sfgate.com
Chances are you've heard various Sia songs and weren't aware, as she's written for top artists such as Beyoncé, Katy Perry, Rihanna, Christina Aguilera, Kylie Minogue, and Jessie J. With her own hit "Chandelier" and sixth studio album, 1000 Forms of Fear, Sia has transitioned into the spotlight. Her music videos are left to interpretation, often causing quite the stir in the media. Over the past few years, Sia has opted to hide her face publicly. While this is in part due to her struggle with Graves' disease, Sia also wishes to live a life where she is able to be free of paparazzi, which she addressed in her article for Billboard.
5. Iggy Azalea
Image via billboard.com
Call her rapping unique or call it inauthentic, but as the fourth female rapper ever to top the Billboard Hot 100 chart – and the first to do so in 11 years – whatever Iggy Azalea is doing is working. The Australian rapper is not the first to use an accent unlike her own, but much of the controversy seems to stem from her lack of cultural awareness. Regardless, Azalea insists she is staying true to herself and exploring her voice to its fullest extent.
6. Miley Cyrus
Image via relevantmagazine.com
For whatever reason, there's an overwhelming feeling that an artist who changes is selling out. When Miley Cyrus transitioned from her Hannah Montana days to the persona we know now, there was a huge uproar as she began exploring her sexuality. People change, and Cyrus has come into her own, though her own style can be quite controversial. Whether it's the inflatable dildo, blow-up dolls, or marajuana paraphernalia, each Miley Cyrus show is glitter-filled and challenges the stereotypes she's tried to outgrow. Whatever your stance on Cyrus is, you can't deny she knows how to work the business.
What's your opinion on these controversial female artists? Let us know in the comments below!
Kathleen Parrish is a singer and songwriter from Seattle, WA. While she specializes in lyrics, she enjoys writing short stories, poetry, and journalism. For more information, please visit www.kathleenparrish.com.