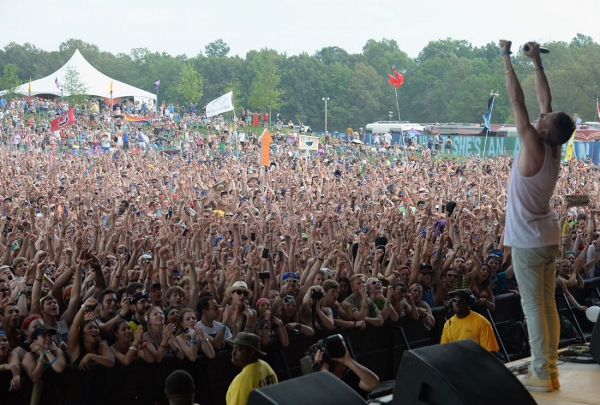 Image via bonnaroo.com
If you're a musician, you probably already know that Bonnaroo is a wildly popular four-day music festival held on a farm in Manchester, TN, every June. Ever since it was created by Superfly Productions in 2002, the fest has hosted world-renowned acts such as Radiohead, Paul McCartney, Kanye West, Beach Boys, Jay-Z, Red Hot Chili Peppers, and countless others. With the 2015 lineup including superstar acts like Billy Joel, Kendrick Lamar, Mumford & Sons, Deadmau5, My Morning Jacket, Childish Gambino, and Spoon, it remains one of the most successful and relevant music festivals today. Consequence of Sound cited it as the "Festival of the Decade," saying, "Bonnaroo is not just a music festival. It is a community of people who share a deep understanding with one another."
The festival is known for hosting a diverse array of music, including indie rock, world music, hip-hop, jazz, Americana, bluegrass, country music, folk, gospel, reggae, electronica, and other alternative music. Even though it's one of the largest music festivals in the world, there are plenty of surprising facts about the festival that you may not know. We enlisted the help of Katelyn Scott, coordinator of client services for Superfly and Bonnaroo, to get some insider info on what most people don't know about the fest.
1. During the festival, it becomes the sixth largest city in Tennessee
Image via notanotherfestival.tumblr.com
The state of Tennessee grows significantly in population from the massive draw of the festival each year. Unlike performing in a pub in Nashville or Memphis where you may be playing for under 200 people, you'll be onstage in front of tens of thousands. Tennessee is known for its rich musical history, and Bonnaroo is part of it.
2. It's the largest beer festival in the South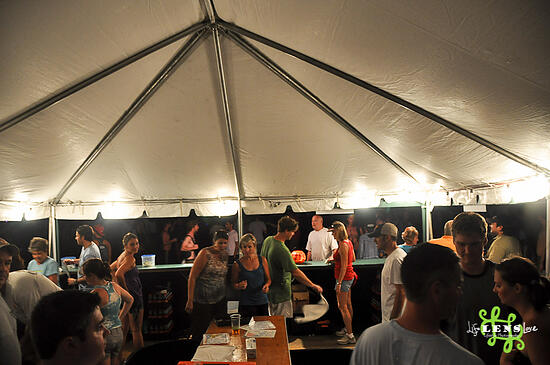 Image via lifewithkidsandlove.com.

If you're performing, taking advantage of this fact may not be the best idea until after your set, but it's one of the big draws of the festival. Music lovers enjoy a variety of options and entertainment.

3. The Bonnaroo fountain is painted by a new artist every year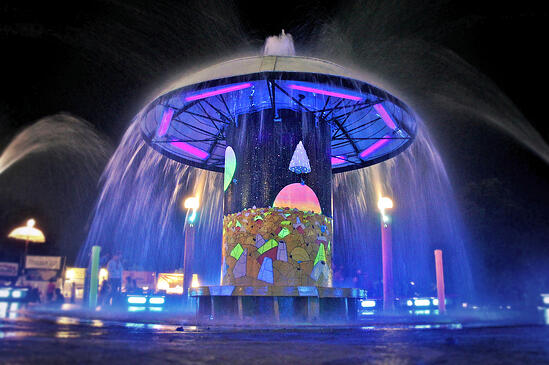 Image via flickr.com
The Bonnaroo fountain is a "perpetual source of happy times." It's a 60-foot, lighted fountain, which can be used

as a refreshing coolant for dancing in the warm sun or just as stimulating eye-candy! What's exciting is that each year, it'

s completely redesigned by a new artist, creating a unique attraction for every specific festival.
4. There are attendees from all 50 states and over 28 countries
Image via footage.framepool.com
With an average attendance of 80,000 music lovers, getting a spot on the lineup is a musician's dream. Your music is exposed to fans across not just the country, but the globe.
5. There's a Bonnaroovian Code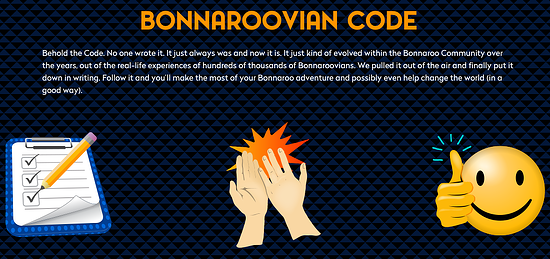 Image via bonnaroo.com

Bonnaroo has created its own code based off of its self-described "Bonnaroovian," which is "a person that has had their mind blown by the full Bonnaroo whammy and has a great passion for finding and celebrating good stuff." The code serves as a resource on how to best experience the festival for yourself and others.

6. Close to half the total waste produced is diverted (i.e., doesn't wind up in landfills)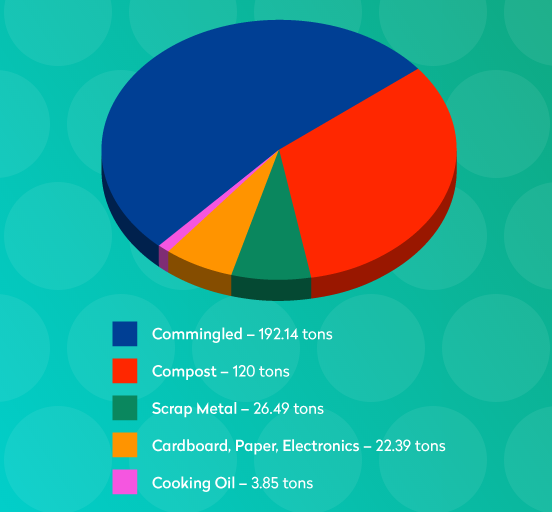 Image via bonnaroo.com
With musicians like Thom Yorke, Jason Mraz, Moby, and the Roots leading environmental campaigns, Bonnaroo's commitment to being a green-friendly festival gives it a sense of pride. Festivals produce grandiose amounts of waste, and Bonnaroo is working on leading by example for other festivals to become cleaner.
7. Every ounce of water they use comes from wells on-site – nothing is trucked in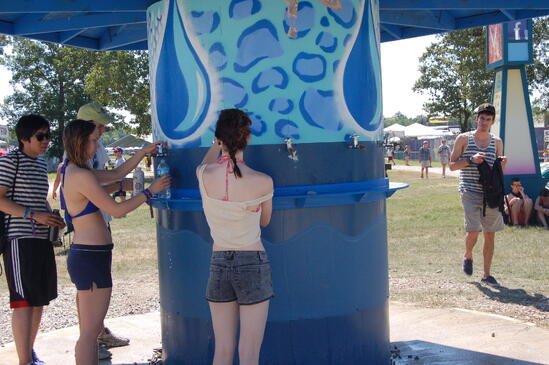 Image via govfreak.wordpress.com
This is just another example of the festival's commitment to being environmentally friendly, sanitary, and clean for the musicians and attendees.
8. Bonnaroo works exclusively with Sonicbids to give indie musicians the opportunity to perform – and they get paid $1,000!
The Bonnaroo Battle of the Bracket – a bracketed tournament-style contest hosted by Sonicbids where fans get to vote for their favorite band – is now closed to new applicants and is currently in the voting phase, but general applications to play Bonnaroo 2015 are still open until April 17, 2015! All net proceeds from the $10 submission fee are donated to the Bonnaroo Works Fund, and selected acts get compensated $1,000 for their performances, courtesy of Bonnaroo and Sonicbids!
Pretty sweet, huh? Click "apply now" above to score this awesome opportunity!