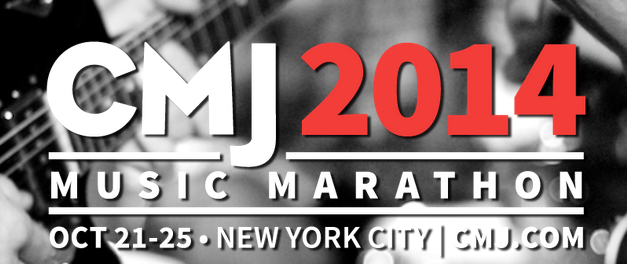 Summer festivals are picking their line-ups, and fall showcases like CMJ are already opening their submissions. To help get your ready for music's busiest time of the year, we connected with Matt McDonald, CMJ Network's VP of Artists & Events AND the Music Marathon's Showcase Director, to discuss how they manage to make it all happen each fall. Matt offered some choice advice for artists interested in playing the Marathon this October. Submissions are now open, and make sure to apply before February 6th for discounted pricing. We will see you in New York!
What the heck is CMJ and how did the Music Marathon come to be?
CMJ originally started as a charting service, keeping track of what the college and non-commercial radio stations were playing. There wasn't a source for that back then, so we became that source. Every week we would put out a chart of what those stations were playing, which we still do today. That was how the company started and the Marathon just grew out of that. We wanted to help give more exposure to these artists who were being played on college radio at a time when the larger music industry wasn't really paying much attention to it.
What makes the CMJ Music Marathon unique from other large festivals around the world?
I think the biggest thing is our location. Being in New York City, there is always a lot going on every day of the week, every week of the year. On top of everything we add five days and nights of music, and make this unique experience.
Also, the ethos of CMJ is still on up-and-coming acts and developing artists. You can be someone who is good for 50 people or someone who is good for 5,000, the focus is still on the artists who still have room to grow in terms of audience and attention.
What can a band do to make the most of their CMJ performance?
The first thing an artist should do is ask what they are looking to get out of it. A lot of times artists come in without a clear sense of what they are trying to accomplish, and think because they play one showcase at CMJ, fame and future will follow thereafter. It is important for an artist to acknowledge that they are at a point in their career where they can benefit from a CMJ showcase, and it is really up to them what that benefit means. Does it means playing in NYC for the first time? Does it mean getting press, or finding a booking agent? The list of opportunities goes on and on. It is up to them to understand these opportunities and act on them.
What can a band learn from the conference portion of the Marathon?
The topics that we focus on are pretty wide ranging. If a band wants to learn about marketing or promotion, there is a panel geared towards that. If a band wants to learn the intricacy of negotiating a record contract, there are those kind of things. There is enough variety in there, so whether you are interested in spinning records or marketing a record for a band, you will find something that is helpful for your career.
What kind of feedback do you like to get from artists who play the Marathon?
Whether everything went according to plan. If there were any bumps in the road. If there was any successful thing that happened as a result of the performance. Communicating those types of things is always useful.