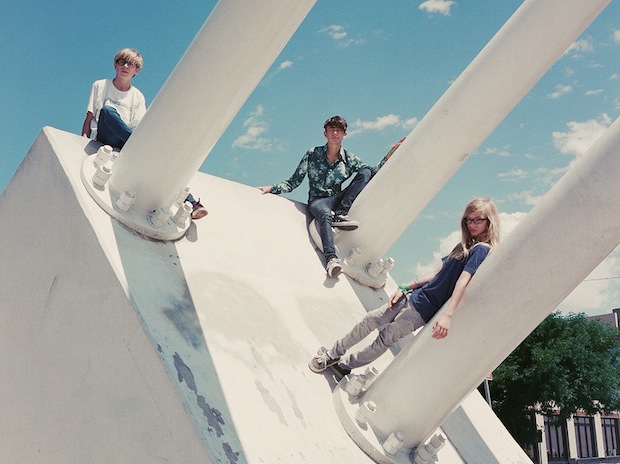 Image via Residual Kid
Sonicbids band Residual Kid got the opportunity to rock out at UTOPiAfest last year, an annual campout festival in Utopia, TX. The three-piece punk/grunge band features teenage brothers Ben Redman (drums), Max Redman (bass), and Devan Ivy (guitar/vocals). The band received travel stipends to play at the fest and had a video created for them to capture their experience. UTOPiAfest 2014 submissions are open now through August 1, with the same accomodations awarded to the selected band.
Residual Kid debuted with their EP Faces in 2012 and are announcing the release of a new single – their first new music since the EP – with an accompanying video. We chatted briefly with the three of them, finding out a bit about their career and their experience at UTOPiAfest last year.
What are some milestones in your brief, yet very fruitful career?
Max: Probably recording at Oscilloscope Laboratories. This year's Pegasus Fest in Dallas was awesome, too.
Deven: Getting on stage with Dead Confederate in 2010 was our first time in front of a lot of people. Austin's Fun Fun Fun Fest 2012 was our first big festival.
Ben: Recording with J Mascis was one of many sick recording experiences.
How was playing UTOPiAfest last year?
Deven: The UTOPiAfest dudes were very professional yet friendly. It was beautiful out there.
How has Sonicbids helped in pushing forward your career?
Deven: We've been able to apply for and play gigs and festivals that would have been hard to land otherwise.
What advice would you give to other young bands?
Max: Don't stop believing.