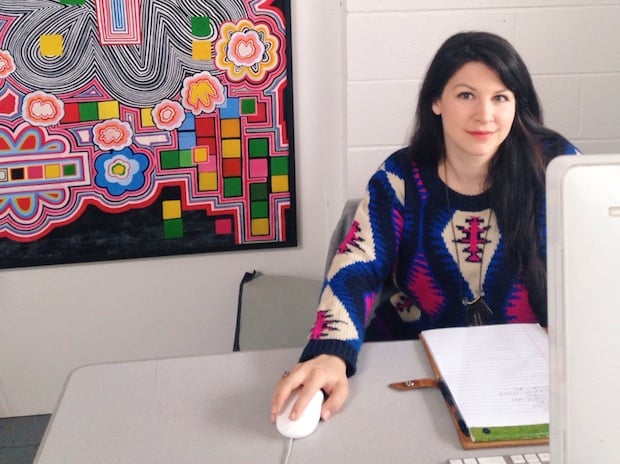 For our first "Ask a Publicist" column, national publicist Alyssa DeHayes demystifies what publicists actually do for artists – and what they don't do.
A little background
After graduating from journalism school at the University of Georgia with a public relations degree, interning in corporate and non-profit PR, shooting photos for music publications, and interning at the 40 Watt Club, I found myself at Team Clermont as a full-time national publicist.
Over the past five years, I've worked on media relations for artists such as Mission of Burma, Future Islands, The Appleseed Cast, Elf Power, and Olivia Tremor Control, as well as labels like Asthmatic Kitty, Home-Tapes, and Fire Records.
So, what does a publicist do all day?
The average potential client and my own friends have no idea what I do all day.
I get to the office at 10 AM every day. I'm often out until 1 or 2 AM at a friend or client's show, so while I'm craving coffee, a quick sweep of the inbox comes first. I put out any fires and reply to any emails too urgent to wait until after coffee. These are usually from writers waiting on a piece of information from me.
The rest of my day falls into the categories below.
Pitching and planning:
I work for each band for several months at a time, typically leading up to an album release, when the band is most newsworthy. I plan how we will distribute the record to writers physically and digitally, and how to best roll out tracks, videos, and whatever else I'm given to work with. Using press releases and reaching out to our contacts personally, I coordinate track and video premieres, a full album stream/online listening party, reviews, interviews, features, show previews, and coverage in any other formats that make sense for the artist and album.
I think of it as "writing for writers." The way I present an artist is guided by feedback from writers on how they'd like to be pitched and when. I look for angles and talking points a writer could build a story around.
My day is largely spent communicating via email. While I believe in the power and efficiency of phone calls, many writers no longer have offices and desk lines, and calling their cell phones unsolicited feels intrusive. Sometimes I feel like a musical matchmaker, introducing writers to bands I think they'll like, based on their tastes and whom they've covered in the past. Other times I feel like a professional nagger, but every writer I know gets hundreds of emails per day, and following up, often multiple times, is necessary for both parties.
Building media relationships:
The relationships I've built with writers over the years directly impact the success of a press campaign. Wouldn't you open the email of someone you know before an email from a stranger asking a favor from you? Maintaining these relationships takes time and care, face-to-face festival hangs, and refreshing talks about things beyond what I'm hoping they'll cover. Conveniently, a lot of my friends are music writers, and I genuinely enjoy the company and wit of 99 percent of the media folks I work with – a key difference between shmoozing and building relationships.
Staying engaged with music media: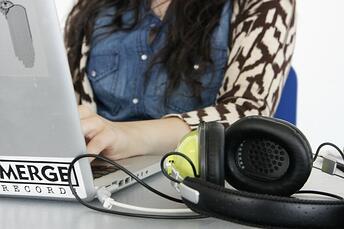 Aside from being email and Facebook chat buddies, I follow who's writing about what, and their likes and dislikes. Pitching something far outside the realm of what a writer typically covers wastes multiple people's time. To get press, I need to be well versed in music media, and mainstream media outlets that also cover music. I need to readily know what outlets exist, and the features and columns each outlet runs. I need to stay music-literate in order to make apt comparisons and tell a band's story.
Handling client relations:
Throughout a campaign, I'll have meetings and phone calls with clients to make sure our goals are aligned and reasonable. I also compile reports to keep the band, label, manager, and other concerned parties in the loop. While I don't currently manage a band's social media account or social media campaigns, we consult our clients on how they can use their accounts more strategically, and grow their followers. Our firm typically has more social media followers on a given platform than a fledgling band, so we can help them gain exposure through our own channels.
When I'm able to come up for air from client work, I'll listen to submissions and send proposals to potential clients we'd be a good fit for. Sometimes we have a lot on our plate already and can't take on another project at the moment, or an album doesn't fit with our roster. If I'm not enthusiastic about something, I don't want to pester writers or hurt the firm's reputation by slinging something I can't get excited about.
What publicists typically do not do:
Market an album directly to fans
Set up distribution and revenue streams
Post on social media pretending to be the band
Book shows
Get radio airplay (typically this is the job of a radio promoter)
Sell CDs out of the trunk of their car
Wave a magical fame wand
In future columns, I'll discuss how to know if it's time to hire a publicist, how to hire one that's right for you, and tips for doing it yourself.
---
Alyssa DeHayes is a national publicist for labels and independent artists at Riot Act Media, and runs a fledgling label of her own. Send her your burning music PR questions to get answers in a future "Ask a Publicist" column.