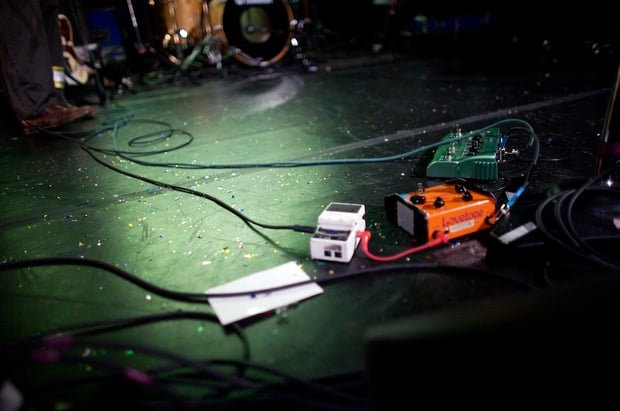 Image via Flickr
Looking for that little something extra for your band? Wanting a bigger sound? It sounds like it's time to step up your bass tone!
With such a wide array of effects on the market, finding the right sound can be daunting. Below, we've broken down the features and uses of the five best bass distortion pedals on the market.
5. Electro-Harmonix Bass Big Muff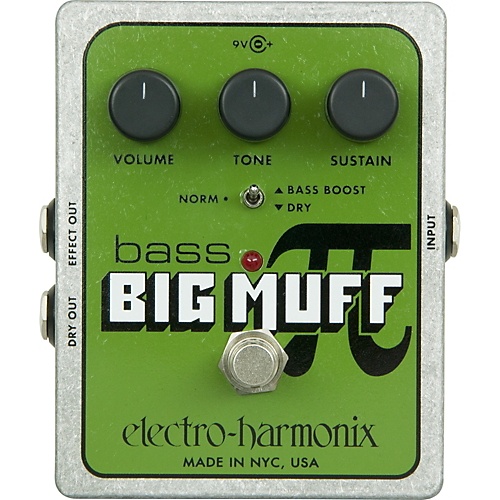 If we were looking for the greatest bass fuzz ever made, there wouldn't be any competition against the Bass Big Muff by Electro-Harmonix. The bass counterpart to the classic Big Muff for guitar, this pedal gives a thick fuzzed-out bass tone without losing any of the low frequencies you need. There's a three-way selector switch in the middle of the pedal to choose between the normal mode, the dry mode (used to blend in clean signal), and a bass boost for when you need to make the room shake. Adjust the tone knob to select your timbre across a wide gamut of frequencies, and crank the sustain knob to get that huge booming fuzz this pedal was made for.
Overall, the Bass Muff rules the old-school tones and carries a legacy that won't let you down.
Price: $81.40
4. Way Huge Green Rhino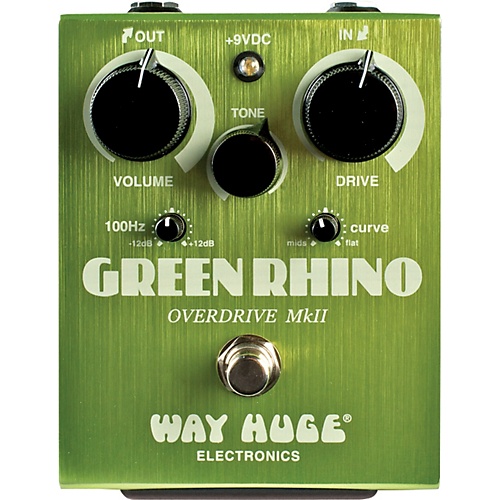 The wild card spot on our list of all-star bass distortions belongs to the Green Rhino by Way Huge Electronics. This is the only pedal on the list that isn't as much of a household name (provided, of course, that your house is a recording studio or a jam space). Regardless of its level of fame, the Green Rhino shines as a bass driver providing a full and gritty tube distortion that'll make your bass lines roar.
A classic volume/tone/drive layout is complemented with a +/-12 dB, 100 Hz knob for you to customize exactly how much low-end thump you want in your tone. The Green Rhino also features a "curve" knob for tweaking your mid range, and a sweet green paint job sure to look good on any pedal board!
Price: $129.99
3. Ibanez Tube Screamer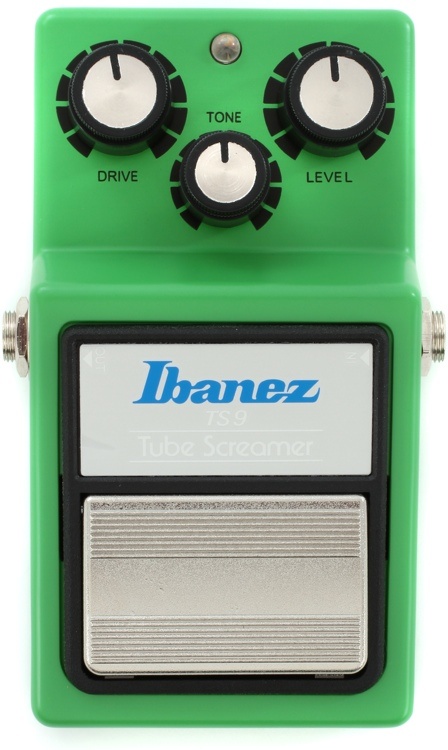 As we close in on our top three pedals, it should be noted that it's come to splitting hairs between the greats to choose a winner. It almost feels like it should be higher on the list, but our number three spot goes to the Ibanez Tube Screamer, including the TS9 and its legendary former self, the TS808. Ibanez's one hit wonder among pedals has been giving guitarists and the bassists the warm mid-range heavy sound of a cranked tube rig all inside a tiny green box since the late '70s, making it the single oldest pedal on our list.
As a bass pedal, the Tube Screamer's strength lies in its ability to provide a comfortable mellow distortion without sounding half-hearted like other bass drivers might at too low of a setting. So add a little growl, or crank the gain and go wild ­– with the Ibanez Tube Screamer, the choice is all yours.
Price: $99.99
2. Fulltone OCD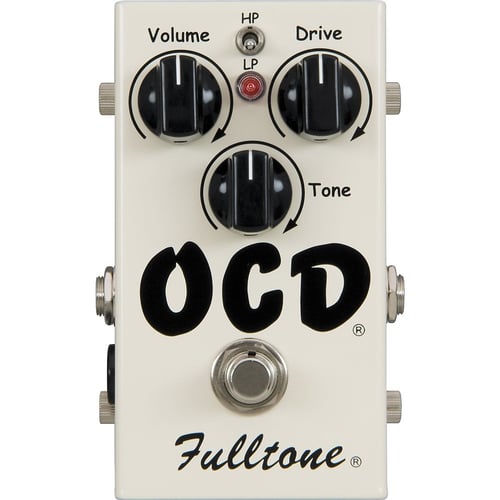 The Fulltone OCD has quickly gained a widely reputable status for its phenomenal quality as a tube distortion. Handcrafted by Fulltone in California since the '90s, this pedal borders on boutique status among pedal aficionados. Although it's one of the more expensive pedals on this list, the OCD is undoubtedly a bargain in the world of high quality pedals. It features a volume/tone/drive layout and a switch at the top of the casing that offers a high-mid gain boost.
The sound of the OCD can be sweet, or it can be earth shattering. Run your bass through this pedal, and at the click of a switch, your band will have a wall of impenetrable sonic force behind it.
Price: $111.20
1. Pro Co Rat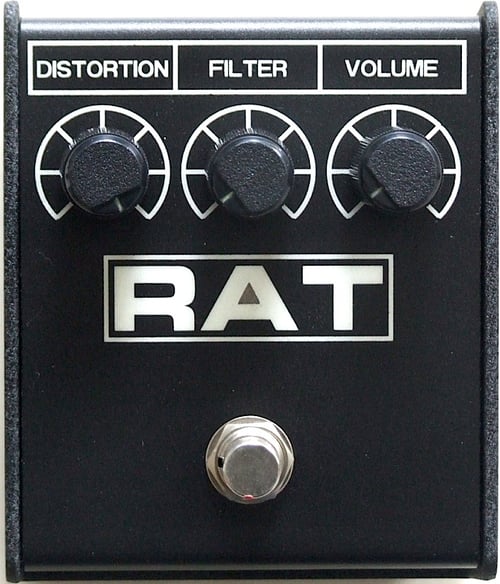 The reigning king among distortion pedals, the Pro Co Rat is an absolute weapon in the hands of any musician looking to rock hard. Its unmistakable bark has made it an easy choice for anyone looking for a true distortion pedal, with a distinct biting attack that backs off into a growling sustain. In fact, the common criticism of the Rat is that it simply supplies too much distortion to be used reasonably on a bass, but logically so, it's argued by Rat enthusiasts that it sounds best on a bass with the distortion at a low setting (and your mids scooped).
The Rat also features a handy low-pass filter for getting rid of unpleasant high frequencies, and making your bass sit well in the mix. Even toned down, the Rat supplies the famously menacing growl a truly hard rocking band needs, as heard on records from Massachusetts hardcore legends Converge. Cooler yet, the Rat has been released in many versions over the years that each have their own characteristic distortion tones.
The Rat's undeniable status as the meanest sounding bass distortion ever made lands it at the number-one spot on our list of the top bass distortions of all time!
Price: $69.95
What do you think is the best bass distortion pedal of all time? Tell us in the comments below!
Max Monahan is a bassist and a writer living in Los Angeles. He spends his time working for an audio licensing website and shredding sweet bass riffs.