This week's gig guide features three stellar Brooklyn and Boston opportunities to help you keep your New Year's resolution to get out, gig and get your music to the people. These hip spots have consistent availability, dope drink menus and loyal local crowds – don't miss out on the best opportunities of the New Year.
Formerly T.T. the Bear's Place, the launching pad for the Pixies and The Mighty Mighty Bosstones, this Central Square locale seeks Sonicbids artists to play their brand new, fully renovated, 320 capacity venue in Cambridge this winter. Home to live bands, DJ nights, private functions, weddings and more, Sonia's is a perfect opportunity to get active in a super progressive music scene.
Perfect for: Rock, Blues, Pop, Alternative, Punk, Hip Hop, EDM and DJ's
The gig: With more availabilities than listed, apply and they'll send you their full list of open dates. PA and sound engineer provides, No Backline.
Deadline to apply: January 4, 2019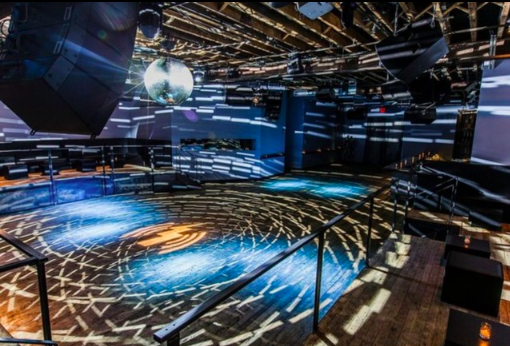 Image via Sonicbids
Seeking bands to play Monday nights throughout the winter, this 10,000 square foot, 750+ capacity venue is one of the newest, hippest spaces in Brooklyn. Home to parties, art shows, fashion shows, concerts, film screenings and more, your stage design dreams have space to come to life at Schimanski. Bands can also utilize the projection screens to incorporate projection mapping and visual design into their live shows.
Perfect for: All genres, must draw well in Brooklyn.
The gig: Sets take place every Monday with three acts per night, a reoccurring opportunity to apply, they'll find the best date for your band.
Deadline to apply: January 3, 2019
Image via Sonicbids
A sick opportunity for local and touring bands to play for an eclectic group of beer and music fans, The Well seeks Sonicbids acts for their No Vacancy Room. With the largest selection of beer in NYC and 2 for 1 draughts from 4-9 every single night, the venue also features corn hole, board games and fun weekly events. Noted as one of the best beer bars in NYC, this venue is not to miss.
Perfect for: All genres, must be 21+ and able to draw 15+ people.
The gig: Ongoing opportunity with six slots per night
Deadline to apply: January 3, 2019
For even more opportunities, browse all of our open gigs now accepting entries from Sonicbids artists!