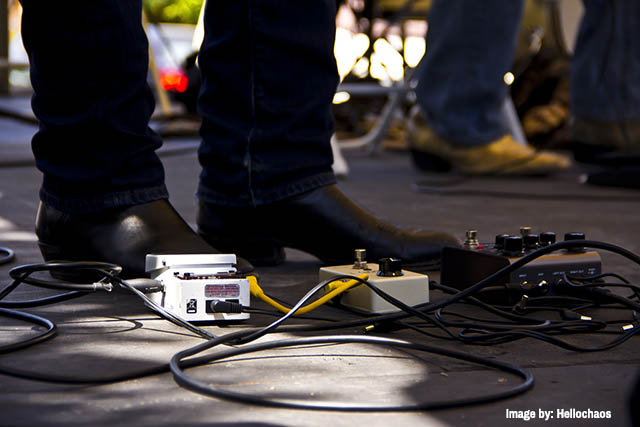 Imagine you're in your own private version of Back To The Future. Now toss yourself in the scene where Marty and Doc Brown visit the Old West. Now slide that scene over to the Arizona desert. Now throw a three-day music and camping festival featuring some of Arizona's best up-and-coming artists. There. You've got the Wild Wild West Fest!
Invite and winner-only, the inaugural Wild Wild West Fest takes the burgeoning Southwestern cultural scene of Arizona and jam-packs it into three days of art, camping, and music. In order to play, artists have to have been born in Arizona, lived in Arizona, and been a part of the Arizona music scene.
This festival, while only in its first year, focuses on the music, the music, and nothing but the music. That being said, it is a huge fan for musicians and fans to interact and mingle in a completely shared environment. All the performing artists share the same accommodations as their fans. In addition to the great music of Arizona, the festival offers from everything on sustainability to yoga.
Sonicbids is proud to have three bands on the bill, The Wiley Ones, the Black Bottom Lighters, and the Diamond Down String Band. The Wiley Ones add an acoustic element to straightforward hip hop, blues, and reggae, and have been making the rounds touring and playing parties around the country over the last five years
The Black Bottom Lighters are hard to pin down. With influences and sounds ranging from reggae, hip hop, Latin, rock, and everything in between, they're sure to bring a fresh, all-encompassing sound to the arid desert. The Diamond Down String band brings their classic bluegrass to the mix, while adding experimental rhythms from as many other genres as possible.
If you're in Arizona this April, be sure to register and check out the Wild Wild West Fest!