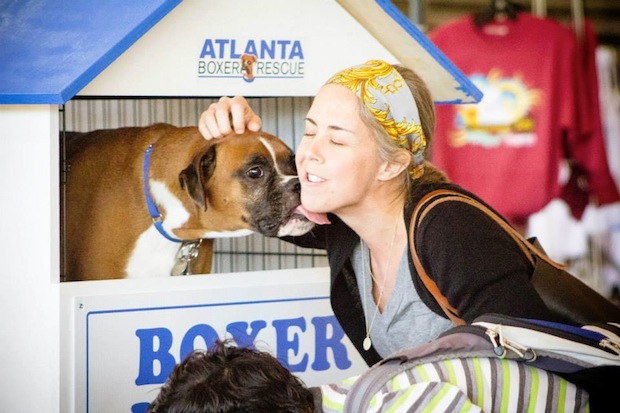 Are you a music lover and a dog lover? Boxerstock is a unique festival in Marietta, GA, that brings together the best of both worlds, all while benefiting the nonprofit Atlanta Boxer Rescue.
2014 marks the 7th year of the festival, which will host live music on two stages and offer two off-leash dog parks for dogs of all breeds to roam free, as festivalgoers enjoy the incredible lineup of musicians, food vendors and more. Performers are encouraged to bring along their furry friends, too! Sonicbids artists who have played Boxerstock in the past include Davin McCoy, Kick the Robot and Greg Burroughs.
Two festival slots have been reserved exclusively for Sonicbids artists, who can apply by June 30, 2014 to be considered. We spoke with Dianne DaLee, president of the Atlanta Boxer Rescue, about how Boxerstock came to be and why it's such a great opportunity for artists.
What's the background on Atlanta Boxer Rescue?
Atlanta Boxer Rescue is a nonprofit organization that was started in June 2008 by seven dedicated boxer lovers who saw a need for a rescue to cover the greater Atlanta area. Throughout our first six months, we were able to rescue 40 boxers! We rescued our 500th boxer during our fourth year, and now we're at almost 900 boxers placed in loving homes.
How did the Boxerstock Festival start?
The idea started over casual conversation with two of us talking about fundraising ideas. We average 200 dogs a year [at the Atlanta Boxer Rescue] right now, some of which incur huge vet bills to handle complicated medical problems. We realized we needed to raise money in a big way to handle this, so we thought it would be fun to create a festival with all-day music, with a nod to Woodstock – but with dogs! Not many people get to bring their dogs to a concert, so with that in mind, Boxerstock was born.
How does the festival benefit the Atlanta Boxer Rescue?
In addition to raising money to cover vetting expenses, it also promotes awareness of the boxer breed. People have a chance to talk to our representatives to learn how we operate, what our needs are, and how they can fit in if they want to participate or volunteer. We have all of our healthy foster dogs at the festival, and they are able to meet the dogs and talk to our adoption coordinator.
How does it benefit the public?
ABR and our sponsors provide education for people on general dog care and training. We have vets and trainers on hand from Paces Ferry Veterinary Clinic and K-9 Coach to answer questions people have about their dogs. In addition to Atlanta Boxer Rescue, several other rescues come set up on-site, so there are lots of animals ready for adoption. You could actually come home with a new best friend!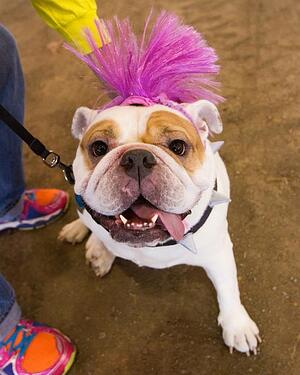 What kinds of people attend the festival?
All kinds of people – it's not pigeonholed to any specific type of person. There are dog owners and non-dog owners. Some come just to see bands, some to shop at the vendors' booths, some bring their dogs to the off-leash dog parks. Some come to watch the dogs play or see the frisbee or agility demos, and some come to adopt a new pet!
What do you look for when choosing a Sonicbids band?
We look for artists that do originals. We don't usually book cover bands, although a cover or two in their set is okay. We have had a wide range of genres through the years, including rock, folk, country, bluegrass, jazz, instrumental and more.
Ideally, we like to have both a professional recording and a performance video to see how the bands sound live. We look at everything they put on their Sonicbids press kit, narrow down our choices, then check out their social media and their videos. If possible, we might go see bands live ahead of time while we are making our band selections.
How has your partnership with Sonicbids been beneficial?
We have gotten some great artists out of Sonicbids that we would have never known about otherwise.
Why is this a good opportunity for bands?
We try to make it the best volunteer gig they will ever play! We do a lot of promoting ahead of time, so a lot of new people will see their names. It's a good opportunity to expand their fanbase. They get to play for a wider, more diverse group of people than they normally would in a bar or club setting. It's a lot of fun. All the bands that play always have a really good time, and a lot of them want to come play again the next year.
They can sell their merchandise in the Artist Merchandise booth next to the stage, and they keep 100% of their sales. We also support them afterwards. There is a big group of us that like to go out to hear live music, so they get life-long fans! I've got CDs from everybody who has ever played Boxerstock.
Plus, the bands can bring their dogs! There are not many gigs where their dogs can watch them play.
Dog-loving musicians: Apply to play Boxerstock by June 30, 2014!