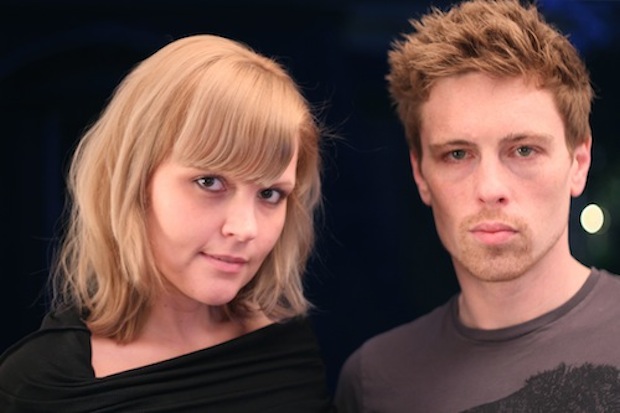 Brite Lite Brite (via Sonicbids)
Sonicbids and Uber Boston have teamed up to support local musicians with UberSessions, a monthly contest that gives selected artists the ultimate social media marketing package – plus a live set recorded in the back an UberSUV!
Our most recent UberSession winner was Boston-based electro-pop duo Brite Lite Brite. Brite Lite Brite is composed of singer/guitarist Andrea Stankevitch and guitarist/electronics master Luke Johnson, both graduates of Berklee College of Music. They've taken live electronic music production and performance to new levels by creating innovative technologies and techniques for live sound design and real-time production. While Luke programs the intricate, pulsating beats and rhythms, Andrea provides the vocal counterpunch.
The duo won the grand prize in the electronica category in the 2007 John Lennon Songwriting Contest, and was handpicked by Spin magazines staffers as one of eight undiscovered bands worth a listen.
Still rolling from the momentum of performing at Lollapalooza opening for the likes of Mumford & Sons and The Killers, Brite Lite Brite is poised to continue their run in 2014. Watch them perform "Party All Night" from the back of a Boston UberSUV, produced by Redstar Union: