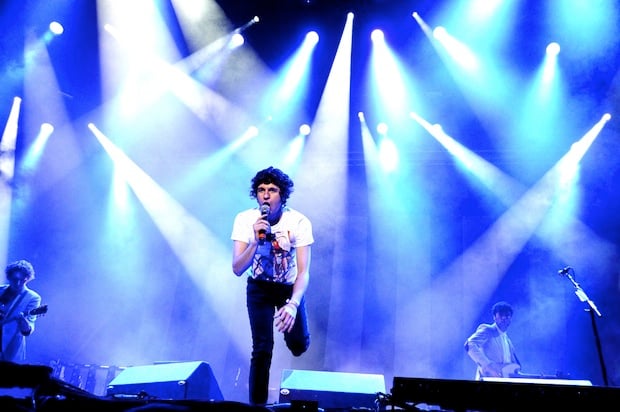 Festival preparation for musicians goes beyond renting the van and finding a place to sleep. For instance, are your songs copyrighted? Did you know that you should be getting paid royalties for your performance? Here are four things you should do to secure your intellectual property before you pack your bags this summer.
1. Copyright Your Songs
Write or record. Copyright is born at the moment you fix the song in a tangible form – so before you get to the festival, write down your songs or record them to secure copyright. If someone else fixes your song in a tangible form first, he or she is technically the copyright owner! Make sure you're always the first to write down or record your songs to ensure that you own your work.
Keep files. Keep dated files with the recordings and sheet music of your songs in case you ever have to prove that you wrote them first.
Label your work. Always label your recordings and sheet music with a notice including © (or

℗

in the case of recordings) followed by the year of publication and your name. For example: © 2014 Jamie Davis-Ponce
Register for greatest protection. Although you don't need to register your songs with the copyright office, registering offers you much more protection in the event that someone else tries to claim your songs as their own. Visit the U.S. Copyright Office website to register songs, and read Copyright and Your Band Part 1 for more details on copyright for musicians.
2. Report Your Setlist to Your Performing Rights Organization
If you're playing any songs at the festival that you or your band wrote, then make sure you get performance royalties for it! Performing rights organizations (PROs) are pretty good at finding out when songs get performed, but notifying your PRO of upcoming performances of your songs will ensure you get paid. See my post on PROs for more details.
Not a member of a PRO? Join one now so that you can start getting paid every time your songs are played in public. In the U.S., you can choose among ASCAP, BMI or SESAC. However, most countries outside of the U.S. that observe copyright only have one PRO, so do a quick Google search to find out what your country's PRO is.
3. Update Your Press Kit and Web Presence
If you don't already have a press kit, then now is the time to create one. Tell your band's story, and make it easy for people to contact you and find you online and in social media. As with your recordings, affix a copyright notice with the © followed by the year and your name to any song lyrics and artwork that are included in your press kit.
4. Make Sure Your Band Isn't Someone Else's Brand
While you're at it, make sure your band's name doesn't infringe on any existing trademarks. You can start this process by simply Googling your band name, but it's also a good idea to search the USPTO's Trademark Electronic Search System. If another band or media-related company shares your name, it could cause you legal headaches later on. Just one more reason why your band name should be unique!


Disclaimer: This article is for informational purposes only and not for the purpose of providing legal advice. You should contact your attorney to obtain advice with respect to any particular issue or problem.