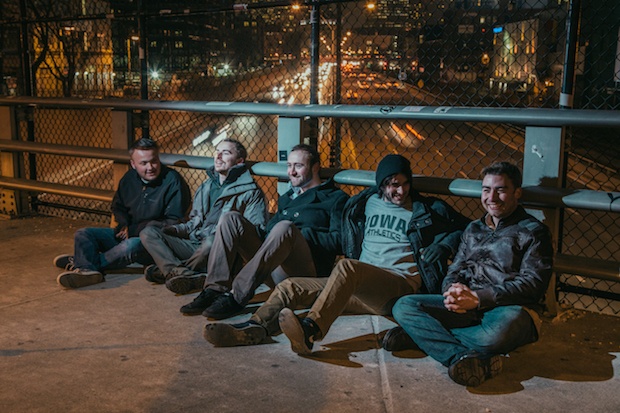 Image via sonicbids.com
They may have dubbed themselves Drunken Logic, but the feel-good, thoughtful, and wildly catchy tunes from band members Jake Cassman, Ryan Jordan, and Austin Wells are all but that. Recently, the Boston indie rock band graced the Sonicbids headquarters for an office gig. They caught us up on what's new, what's to come, and how they balance music with other work.
Since their time at Berklee College of Music, the guys of Drunken Logic have been making quite the name for their band and have played some killer venues, along with receiving some hefty titles like RAW:Boston's 2013 Musicians of the Year.
Most recently, Cassman, Jordan, and Wells have been exploring life, work, and music outside of the group. On top of doing their thing with Drunken Logic, Cassman and Wells have been delving into teaching. When asked about balancing their side jobs and creating music as an original band, Jordan highlights communication and transparency between each other: "We can get together and be like, okay, considering all of this, what do you think over the next coming months is...a fair amount of time to invest in this?"
[14 Rules for Being a Good Bandmate]
Even with their busy music lives and finding the balance between everything, these guys enjoy the life of the modern musician. "People bitch about how its hard to make money in music doing one thing anymore, but the plus of that is doing so many awesome things," says Cassman.
Watch Drunken Logic perform "Rhythm of the Rain" at the Sonicbids office: