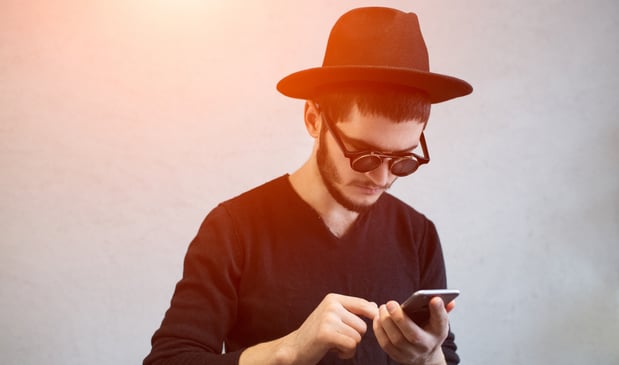 Image via Shutterstock
The idea of advertising on social media seems so foreign to many people, and I think it's because they either assume it's too expensive, too complicated, or that it's reserved solely for big brands. None of these assumptions are true, and if you're avoiding playing around with ads for any of those reasons, you're doing yourself a disservice!
Ads on many platforms can be fairly simple to use, but none are faster and easier than Facebook, which remains one of the most effective ways to reach people in this world. For those who might still be nervous or unsure, I've highlighted three areas of focus Facebook allows you to select when looking to spend even just a few dollars (and yes, I really do mean just a few dollars) advertising to people and connected them to actual results you want to see as a rising musician.
1. People who "like" your page
Whenever I've mentioned this option to people looking to advertise on Facebook in the past, they have ignored it as a waste of money, when, in fact, I believe it to be the best use of funds when it comes to ads.
Too many people believe that simply posting an announcement that a new song or album is out or that a tour is on the way is enough and that all their fans are going to see it and react accordingly. Sadly, that's just not the way the things work anymore, especially in the incredibly crowded world of social media.
Whether they scroll right past your post, an algorithm buries it, or even if they simply weren't on social the day you shared your note, there are plenty of reasons why even your fans miss the message, and that's why you should advertise to them first.
When you use a portion of your advertising budget to ensure you get a piece of content revealing a single or tour in front of those who have identified themselves as true fans, you stand the best chance of converting them into consumers. They already love you, they just might need a bit of help hearing the great news, so please don't skip this first, very important step, as it's the one that will likely drive true results when it comes to whatever you're looking to do.
2. Interests
Facebook allows you to reach new audiences by focusing on a handful of arenas, and I believe Interests is the most effective. When you're simply trying to put a new song or music video in front of people who have never heard of you, chances are you're not worried about what they look like or where they reside, but rather what else they like, and that's the focus here.
Playing around in the Interests field, you can keep things broad and select only those people who are fans of, say, electronic music, or you can go deep and choose to advertise to those who love Daft Punk. If you make music that's been compared to the famous French duo, this option is extremely effective, especially if you include some messaging that alludes to the fact that those who enjoy Daft Punk will also like what you're creating in your ad copy.
This is perhaps the best way to actually get people who don't know your music to listen to it using any form of social media advertising, and there are endless ways to tailor it to new, even more specific groups.
3. Location
Selecting to advertise to future fans (who haven't discovered you yet) by location is useful for a few reasons, but none are easier to understand than when it comes to selling tickets. Every band knows how hard it is to get the word out there about upcoming shows, and getting people to purchase tickets, especially in different cities all around the world, is one of the toughest challenges any new act faces. Thankfully, Facebook has a solution for that.
Anyone advertising can push a post or ad to people who like certain things (this is where Interests comes in again) or even fans in a specific city, state, or region, and what could possibly be better when it comes to reminding people they need to buy advance passes to your next performance?
I suggest you hit them at least twice with ads in every city you're headed to on your next trek: once a few weeks out, for those who want to buy tickets and plan, and again a day or so before, because others like to make last minute reservations with friends. Now, this might not make your next concert a sell-out, but it's a much better use of your promotional efforts than simply throwing the same tour poster out into the void of social media and hoping everything works out.
Next up: If You Only Have $100 to Spend on Marketing Your Music, Here's What to Do
Hugh McIntyre is a freelance pop music journalist in NYC by way of Boston. He has written for Billboard, The Hollywood Reporter, and MTV, as well as various magazines and blogs around the world. He is also the founder and editor-in-chief of the blog Pop! Bang! Boom! which is dedicated to the genre of pop in all of its glory.