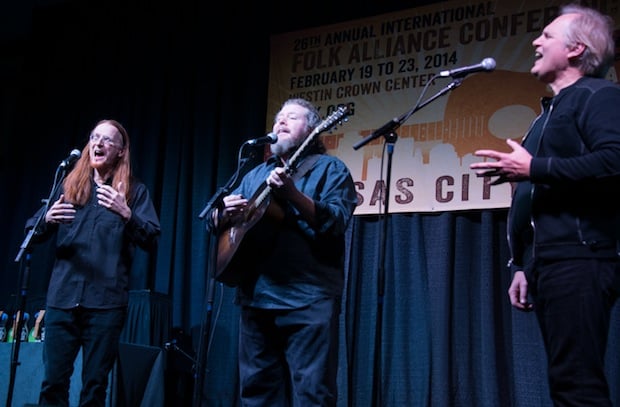 Folk Alliance International Conference 2014. Photo credit: Jayne Toohey, 2e Photography (above) and Denny Medley, Random Photography (below).

It's been a long time since banjos were at the top of the charts.
Perhaps no one knows this better than Louis Meyers, one of the founders of SXSW music festival in Austin, and now the outgoing executive director of Folk Alliance International. After nine years at the helm of the organization, which seeks to promote and foster folk music of all stripes, Meyers is leaving FAI stronger than he found it. The fruits of his leadership are on display this week, as FAI holds its annual conference — one of the five largest music conferences in the United States — in Kansas City, Missouri.
"I'm not worried about my legacy. I've got enough legacy to last a lifetime," says Meyers of his impending exit from the executive director's chair. Meyers chooses instead to focus on how he can help artists and the music industry.
"I think broadening the image of the word 'folk' is important," Meyers says. "The word 'folk,' for a long time, has had an old connection. It wasn't a hip word. We want to make folk acceptable again. And there are so many bands doing this right now, like Mumford & Sons, Bon Iver, Iron & Wine, The Lumineers. They're staking a claim in the true mainstream again."
This week's conference, however, is more about community than finding a way to make folk cool again. "We don't expect to accomplish anything," Meyers says of the event. "We just want to pass the tradition along. We want to leave the music industry a better place than it was last week."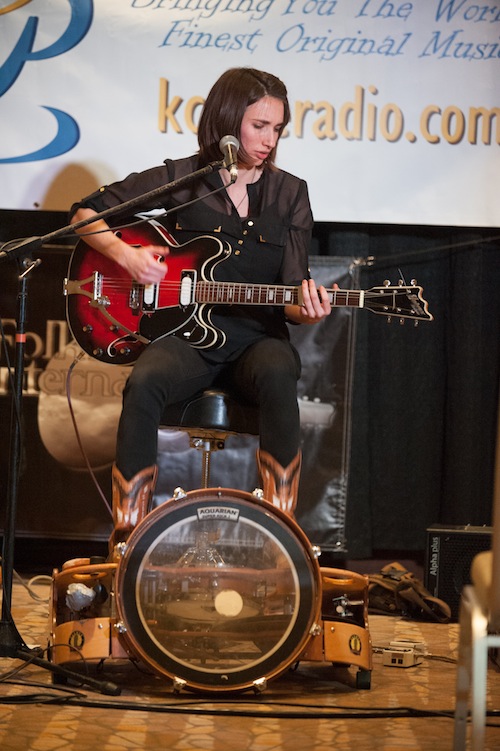 The conference also stands to strengthen folk music's ties to communities outside the music industry, as evidenced by Al Gore's inclusion. He'll be giving a special presentation on climate change.
"Over the years, we've presented numerous artists who have given showings of An Inconvenient Truth," Meyers explains. "Folk artists are traditionally motivated about the environment." And not just the environment — Meyers cites causes from the civil rights movement to Occupy, noting the role that folk musicians have played in activism over the years.
Gore will be partnering with Folk Alliance over the next year to put together a compilation CD to benefit global climate change efforts.
Of course, the showcases are the real treat of any music conference, and the FAI conference boasts an impressive number of acts, including Gangstagrass and Anthony da Costa, all of which were selected through a jury system. "About half our board was discovered via Sonicbids," says Meyers. He notes that Folk Alliance seeks to "recreate the early days of SXSW, which has gotten lost over the years." That means FAI doesn't sell showcases.
"It doesn't take a jury to find known acts. Our job is to find the next acts," he says.
There's also the matter, in the wake of Pete Seeger's recent death, of who will step in as the public face of the folk music community. It's unlikely that any group or artist will be anointed at the conference this year, but Meyers says a highlight for him is the coming together of so many generations of folk musicians. "The legacy artists, they're role models who show that, in 50 to 60 years, you can still be doing this," he says. Now, they'll also have opportunities to pick up Seeger's mantle and lead a younger generation of musicians by example.
Meyers has done that in his role as executive director, and soon he'll take his leadership skills to a new position as special projects coordinator at FAI. Thanks to Meyers, the FAI conference, and the organization's year-round efforts to support and strengthen the folk music community, banjos are back on the charts and climbing fast.