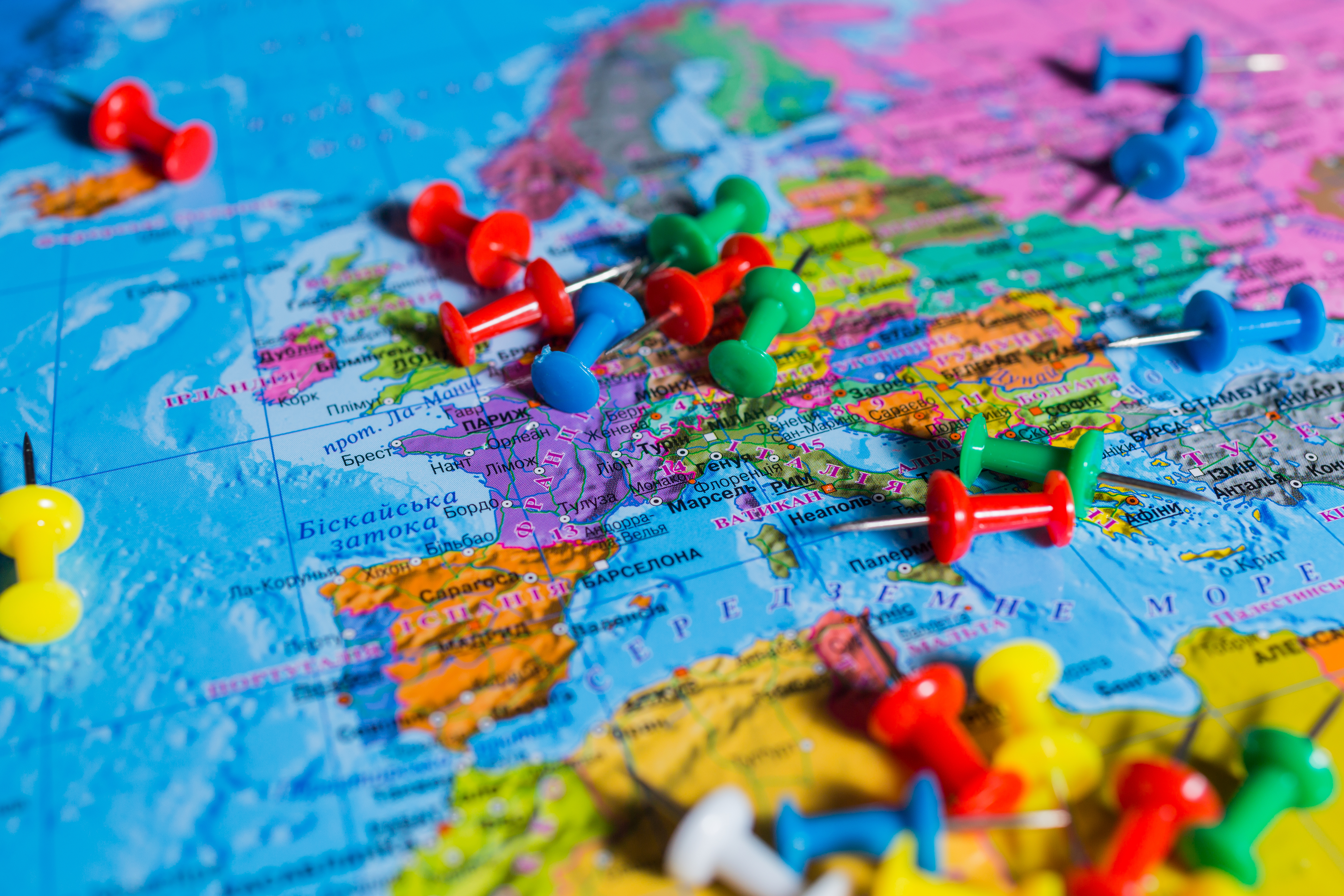 With remote positions on the rise, so many people are considering working and living abroad these days.
Some people are in need for a change of pace and scenery, while others consider the financial and cultural advantages that might come with such an experience.
Since I'm an international artist working in the US with an artist visa, I got curious: how do other music centric countries handle cases like mine?
Germany
When I did a quick research about working in Europe as a musician, Germany was the first country that popped up.
Germany doesn't seem to have a talent-based visa per se, but it does offer a work permit for "liberal professions". In other words, unlike most other countries, Germany seems to welcome self-employed foreign individuals- as long as they can prove that they'll be able to cover their expenses during their stay.
If you apply as a freelancer with clients based in Germany waiting for you to arrive, not only will you have a better chance of obtaining a short-term visa, but you may also qualify for a permanent settlement permit in a few years.
For more information, visit: https://visa.diplo.de/en/#/vib/infoseite?infoseiteUrl=visum_selbstaendig_freiberufler
United Kingdom
The UK used to have the "Exceptional Talent visa (Tier 1)", which was quite similar to the US's Extraordinary Ability Visa (O-1). Nowadays, the only way to work as an international musician in the UK long-term is via obtaining the Global Talent visa.
In order to qualify for the Global Talent visa, you have to prove that you are "a leader or potential leader in arts and culture". Additionally, before you apply for the visa, you must first seek an endorsement. If you're a musician, dancer, a visual artist, writer or actor, you'll need the Arts Council England's stamp of approval.
Applying for the Global Talent visa might seem daunting at first, but it's well worth the trouble. You can apply to work in your chosen field for up to 5 years in the UK and once you obtain this particular visa, you may even qualify to apply for settlement by the end of that 5-year period.
For more information, visit: https://www.gov.uk/global-talent-arts-culture
Canada
If you're interested in performing in Canada as an international artist for a limited period of time, you might not need a work permit at all.
If you're looking to move to Canada as a musician, you have two options. You can either apply for an employer-specific work permit, or you can choose the longer but more permanent route: immigrating as a self-employed person.
Unsurprisingly, if you're looking to move to Canada indefinitely, you'll have to plan ahead: processing times can take up to 2 years in some cases.
The employer-specific work permit on the other hand, is much easier and quicker to obtain but here's the catch: you have to be hired by a Canadian employer before you apply for the visa. Moreover, during your stay, you can only work for that same employer.
For more information, visit: https://www.canada.ca/en/immigration-refugees-citizenship/services/work-canada/permit/temporary/eligibility.html
Australia
You can work in Australia with a temporary activity visa. However, the more alluring option for artists is the "Distinguished Talent Visa", which offers permanent residency to those who obtain it. And here's the cherry on top: this artist-specific visa leaves the door open for citizenship.
You're expected to have already achieved outstanding milestones in your musical career in order to qualify for this visa.
According to the Australian Government website, you also have to "be outside Australia when this visa is granted" and "be nominated by an Australian citizen, Australian permanent resident, eligible New Zealand citizen, or Australian organization with a national reputation".
For more information, visit: https://immi.homeaffairs.gov.au/visas/getting-a-visa/visa-listing/distinguished-talent-124
South Korea
With K-pop taking over the global music industry, so many American and European songwriters and musicians have been flocking over to South Korea for co-writing and recording sessions recently. A friend of mine who's had such an experience informed me that lyricists in South Korea are actually prepared to translate English lyrics into Korean! If you have some connections in place already, this might be a good time to consider trying your luck in the South Korean music scene- even if you don't speak the language.
To visit South Korea as a "short term business visitor", you can apply for a C-3 visa. If you have a South Korean individual or company hiring you for that short-term work, you might qualify for a C-4 visa instead.
For those who want to stay and work within the music industry of South Korea a little while longer, the E-6-1 might be a better fit.
To view all the visa options by categories, please visit: https://www.visa.go.kr/openPage.do?MENU_ID=10102
Japan
As an artist, you can live and work in Japan for up to 5 years if you qualify to do so.
Before you apply for the standard work visa as an artist, you must first get a Certificate of Eligibility, which, according to the official website of the Ministry of Foreign Affairs of Japan, "is issued by a regional immigration authority under the jurisdiction of the Immigration Services Agency of Japan".
While receiving the certificate alone doesn't guarantee the issuance of a work visa, it's an indication that you most likely qualify to work in Japan in your chosen field.
For more information, visit: https://www.mofa.go.jp/j_info/visit/visa/long/visa1.html
SIRMA is an independent singer, songwriter and producer. She's the creator of the Modern Pop Vocal Production course on Soundfly and has a degree from Berklee College of Music.