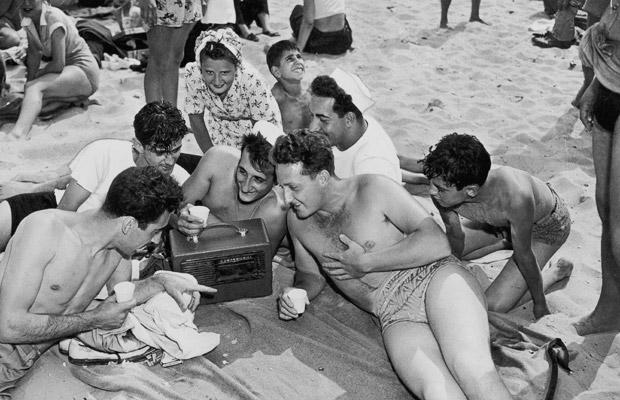 Image via telegraph.co.uk/Getty Images
What goes better with catching some rays, a bottle of your favorite beverage, and a general sense of relaxation that only summer can bring? A killer playlist, of course! There's just something about certain songs that conjure up the unique, sunny feeling of summer. And speaking of sunny feelings, did you know that VH1 Save The Music has been spreading good vibes to kids across America since 1997? To date, it's provided $49.5 million worth of new musical instruments to more than 1,850 public schools, which has impacted over 2.1 million public school students!
To celebrate the arrival of warmer climes, VH1 Save The Music and Sonicbids have put together the ultimate summer playlist, featuring 16 amazingly talented up-and-coming artists and bands. Listen on Spotify below!
Find out more about the artists on the playlist by checking out their Sonicbids profiles!
Friendship Park, "Dancing Tonight"
The Speedbumps, "Flower Among the Weeds"
Small Leaks Sink Ships, "Snowball Fight Attack Formation"
Some Go Haunting, "Me & You"
Wildcat Apollo, "High and Low"
Luxley, "Spirit" (feat. Nora Patterson)
Harbor & Home, "Sun Rays"
Parrot Dream, "Sound and Light"
Keith James, "Not My Day"
Miles Calder & The Rumours, "The Avenue"
Common, Dear, "This is Not the End"
Steven Cooper, "Bigger" (feat. Akon)
Noirre, "My Mistakes Were Made for You"
Island Apollo, "Miracle"
Academy, "Catch My Vibe"
AirLands, "Love & Exhale"
Want to support a great cause and play an awesome venue in NYC? Six Sonicbids bands will be chosen to perform at VH1 Save the Music's showcase at Pianos in September. Apply by July 15!