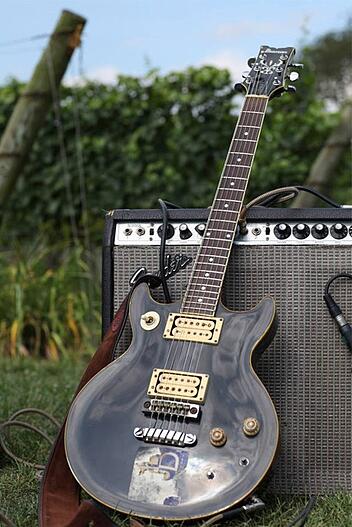 Starting on Thursday, June 5 and running through mid-September, Carolyn's Sakonnet Vineyard will begin hosting weekly sunset performances at its breathtaking winery, and is looking for more than a dozen Sonicbids artists to deliver those performances. Besides a great experience in a beautiful Rhode Island setting packed with good vibes, what does a performer get out of it? Well, the $300-$600 payment is nice, and there are many more benefits and details. Check 'em out here on the gig listing, where you can also apply for free to perform.
We chatted with Mark Coleman, the entertainment director for hand-crafted jewelry company Alex and Ani, whose founder owns the Sakonnet. Coleman is responsible for booking the vineyard's talent, and he let us in on what he's looking for when selecting the acts.
What was the thought behind matching live music performances with a wine tasting series at a vineyard?
We are attempting to touch the five human senses: sight, taste, touch/feel, hear and smell. With that being said, we have the perfect location to activate all the senses. The beauty of the Carolyn Sakonnet Vineyard grounds provides the touch and feel of nature, the taste of wine from our vineyard, the smell of wonderful food from our outdoor café, and we top that off with live music. How often do you get to chill and connect with all of that?
Tell us a little about the setting – it sounds gorgeous.
Over 150 acres of vineyards, and green meadows with the calming view of fresh water — this is such a jewel.
What kind of people come to these wine tastings and performances?
The coolest folks for sure who are looking for an entertaining evening with a variety of ways to enjoy. This year we look forward to our performers bringing their fans to mingle with locals of the area, and vacationers from all over who make Rhode Island a destination.
What can an artist expect from the crowd and overall vibe?
Each artist brings his or her own experience. Some bands provide the background soundtrack to the folks sitting on a blanket and listening, to dancing around a little when the spirit moves them.
When you're considering acts to perform, what makes an artist stand out?
The sound is the first thing. Are they different? Would they match well with a varied crowd? Will the performance be memorable? We love for people to feel some level of talent discovery for sure – you know, something to talk about and share with their friends.
What advice would you give to bands who haven't performed at many events like this? What should they know about the experience?
Think about the environment – are you going to play acoustic or have a full-out band? Can you be engaging? Do you just play or think about performing to a crowd that may be eating, tasting wines or just listening to your performance?
Submit your EPK to Alex and Ani Presents: Summer Music Thursdays at Carolyn's Sakonnet Vineyard by May 28, 2014. It's free, so you've got nothing to lose!