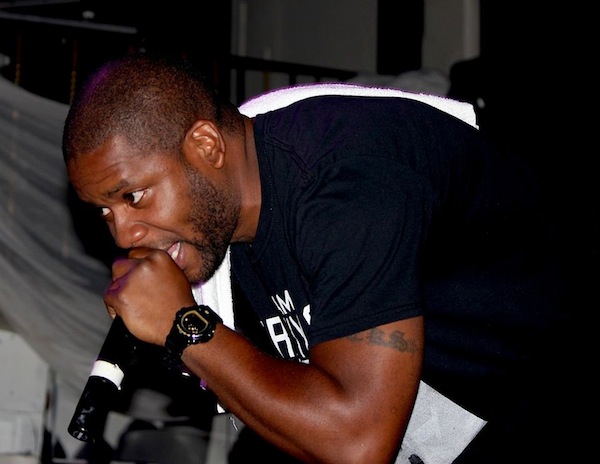 Image via Reks
With numerous solo releases, collaborations and an award nomination from the Boston Music Awards under his belt, hip hop artist Reks has made a strong name for himself since his 2001 debut. His new album Eyes Watching God was just released yesterday, and he's teaming up with Sonicbids to find two talented artists to open for his August 16th release party at Church in Boston, sponsored by A3C Festival, JanSport and Leedz Edutainment.
Get the inside scoop on the opportunity, straight from Reks himself:
How and why you did you get started in hip hop? What was your career like leading up to your first releases in 2001?
As long as I can remember I wanted to make hip hop music. I started out breakdancing and gravitated to the microphone. I idolized the sounds of KRS-One, Nas, Gang Starr and A Tribe Called Quest growing up. I really didn't have a hip hop career before I released Along Came the Chosen in 2001. I was a student at UMass Amherst trying to figure out life.
What was the big breaking point for your career? At what point did you realize that you could make a career as a hip hop artist?
After I dropped Along Came the Chosen... I didn't know where this music would take me. I got caught in a tough balancing game when I got married and had my first son Isiah. I would say it wasn't until [I released] Grey Hairs that I truly knew I was in this to stay. That album touched upon that struggle to find balance, and was my first full project with Statik Selektah.
How has collaborating with other artists like Statik Selektah helped your career?
Collaborations have helped me to be more visible to the public who otherwise wouldn't know I existed. I am thankful for the many talented producers, emcees, etc. who have worked with me and cosigned my abilities.
What's been one of your favorite experiences from touring and recording all over the country?
Just realizing the global appeal of this music. It's transcending cultures.
Are there any big lessons you've learned over the course of your career that you would want to pass along to other up-and-coming, independent artists?
Humble yourself and be approachable. You never know who you are dealing with.
Do you have any advice to offer an independent act who was looking to get the attention of a national artist such as yourself?
No one is gonna work harder than you to make you successful. If you don't take yourself seriously, why should I?
What are you looking for when selecting artists to open for your release show on August 16th? Do you have any advice to offer an artist that is really passionate about getting the gig?
Know how to command the crowd's interest. Keep them engaged. If you need 100 people on stage or can't spit your own lyrics, this shouldn't be your day or night job.
The deadline to apply for the release show is August 1st. Groups must be New England-based hip hop to be considered.
Tickets for the show can be purchased here.