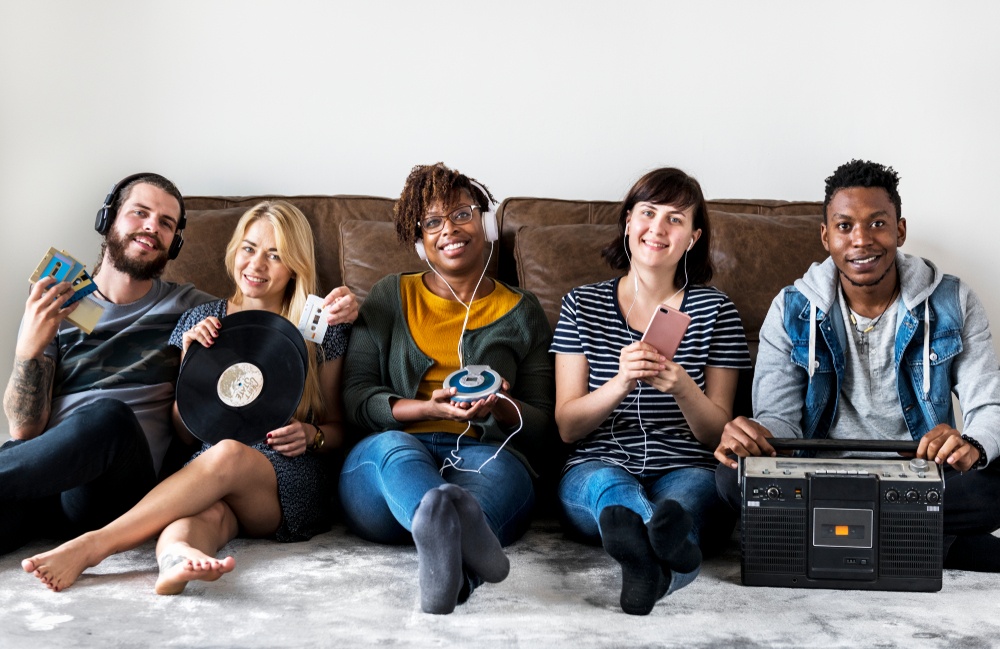 Image via Shutterstock
Each one of us can measure how home audio has evolved during our own lifetimes, whether it's from vinyl records to CDs or cassettes to Spotify. But even before hot wax became most consumers' favorite way to listen to popular music, home audio had already experienced nearly 100 years of changes.
Check the infographic (via VP Online) below to marvel at the many ways music has been mass-produced since 1857. Fair warning: It's massive and long, but it's also packed with fascinating info that all recording fans (and, of course, artists!) will devour. Such as:
Although we often refer to records at "hot wax" (see above), actual wax discs were only manufactured until 1915.
There are three levels of thickness to cassette tapes to accommodate different recording lengths.
The average iTunes user has up to 10,000 songs in their library.
Read on to discover more!