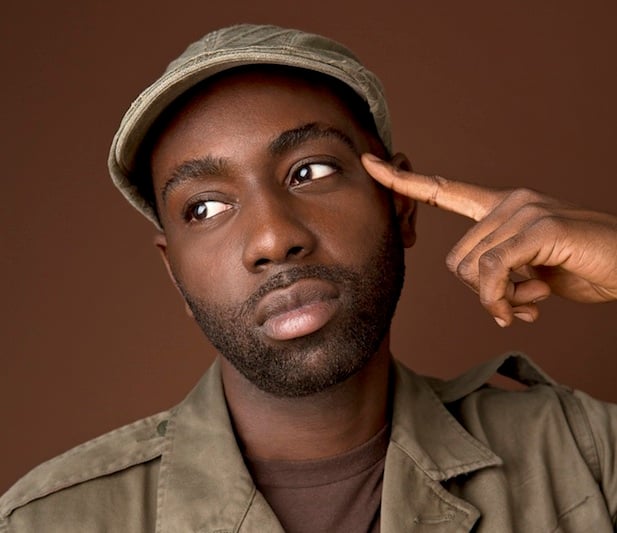 P.SO the Earth Tone King performed at the A3C Hip Hop Festival last year.
As a hip hop artist trying to make it in the music industry, there will always be a million different people telling you what your next move should be – work with this artist, set up this meeting, get a feature on this site, play this gig. Although there's not one path to take, a pretty solid milestone to have in your roadmap is playing the A3C Hip Hop Festival.
But don't just take it from us – P.SO the Earth Tone King and Buggs Tha Rocka both performed at the festival last year and can attest to how beneficial it was for their hip hop careers.
What was it like performing at A3C?
Buggs Tha Rocka: Amazing. You're getting plugged into not only the Atlanta scene, but also the music scene worldwide.
P.SO the Earth Tone King: It was a great experience. There was a lot of good energy in Atlanta, and I felt like the fans who attended were there to indulge in great hip hop. It also seemed like the festival really tried to cater to the artists.
In addition to showcases, there are tons of amazing panels at A3C. What were those like?
Buggs: The panels gave a lot of information on what to do to take your career to the next level. I encourage any artist to go – it's probably the most important part of going to these festivals, honestly.
P.SO: I attended so many panels that it's tough to remember them all, but "Hip Hop and Activism" with Killer Mike was the most memorable. The panels were one of my favorite things about the entire experience.
What was the key takeaway you got from attending A3C?
Buggs: Building with people and staying persistent matters. I didn't perform at A3C in 2012, but I made sure I was there with promotional items on hand. I built great relationships with music executives, bloggers, and artists, and then in 2013 I was performing with Talib Kweli.
P.SO: There are many different ways to be successful in music; you just have to find the right lane. Originality and consistency still mean a lot, but you have to know the market and understand your audience. It's also important to collaborate with other artists.
What would you advise new artists to bring that you didn't have last year?
Buggs: More merch like T-shirts, stickers, and USB flash drives. Also, CDs are becoming extinct. Festivals are too fast-paced, so don't waste time or money bringing CDs when people will get tired of holding them and end up throwing them away.
If you're ready to take that next step in your career and join the ranks of artists like Buggs and P.SO, submit to this year's A3C Festival. All Sonicbids artists who apply and aren't accepted will still be provided with a $25 discount code for an all-access pass, so submitting is a win-win!