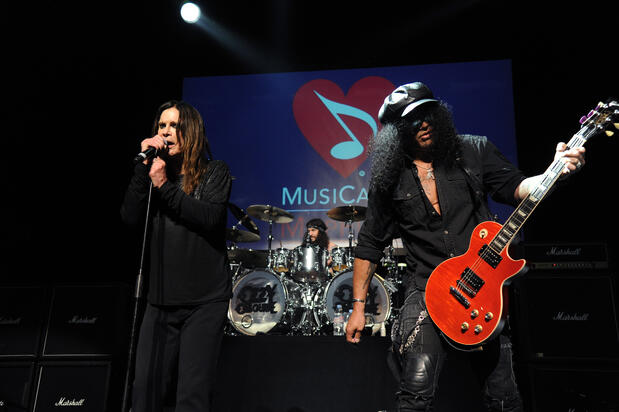 Since its founding in 1989, The Recording Academy's health services component, MusiCares, has partnered with musicians' health resources across the country and has played a vital role in getting critical health funding to musicians in need. Because of its large size and multiple levels of assistance, it can sometimes appear monolithic and a bit confusing. We spoke with the Senior Vice President of MusiCares, Kristen Madsen, to better understand the nonprofit's mission and how it helps musicians.
Can you tell us a little about the history and founding of MusiCares?
MusiCares is a nonprofit organization that was established more than 20 years ago by The Recording Academy to provide a safety net of critical assistance for music people in times of need. MusiCares' services and resources cover a wide range of financial, medical and personal emergencies, and each case is treated with integrity and confidentiality. MusiCares also focuses the resources and attention of the music industry on human service issues that directly impact the health and welfare of the music community.
What are the major initiatives of MusiCares?
MusiCares' major initiatives are our emergency financial assistance programs that cover a range of urgent needs – from medical and dental care, to housing, to instrument replacement and other critical needs – and our MusiCares MAP Fund, which offers addiction recovery resources such as inpatient treatment, sober living and aftercare. We have expanded our Healthy Essentials program of proactive wellness, medical and dental screenings, and information workshops on a variety of topics, and offer these initiatives across the country throughout the year.
Does MusiCares partner with local and regional nonprofits?
We partner with other nonprofit and reduced-cost services providers, and our staff works actively to engage and expand this network.
What are some of the top health care concerns MusiCares encounters?
General health care is a top concern for our clients. Most don't have adequate health insurance (or any health insurance at all), so covering the costs of preventative or health care treatment can be very difficult. We've spent the last year focused on educating the industry about means of acquiring health insurance through the Affordable Care Act, and we are offering free medical and dental clinics nationwide on a consistent basis to give industry individuals access to that care.

We have also started an initiative called the MusiCares Medical Network, which is comprised of a dedicated group of health care professionals who are willing to provide the valuable and often life-changing services that some clients require, but simply cannot afford. The network includes providers who recognize this reality and generously donate their time and expertise to treat MusiCares' referrals that are uninsured and lack the means to pay for services. Through the efforts of these professionals, our clients are able to access specialty care that may not otherwise be available to them.
The main diagnosed health concern we experience is, unfortunately, cancer. Many of our clients have been diagnosed with very difficult cancer situations and need our support with medical bills and/or basic living needs while they undergo treatment.
What should a local/regional nonprofit do in order to become part of the MusiCares system of advocates and providers?
We would welcome inquiries directly to one of our regional offices:
MusiCares West Region - 1-800-687-4227
MusiCares South Region - 1-877-626-2748
MusiCares East Region - 1-877-303-6962
What's the best way for musicians to become involved with MusiCares?
If any musicians are interested in learning more about our services, they can visit www.musicares.org or call us at the regional numbers listed above.
Which music nonprofits do you love? Let us know on Facebook or Twitter.