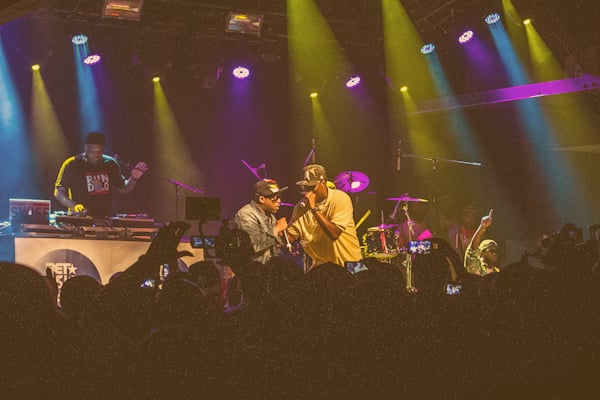 Image via a3cfestival.com
Calling all hot, up-and-coming hip-hop artists! Now's your chance to take the stage at Atlanta, GA's A3C Hip Hop Festival, the largest of its kind in the US, featuring more than 500 acts over five days. A3C is looking for 50 Sonicbids artists to join the ranks of past alums like J. Cole, Ghostface Killah, and 2 Chainz. As if sharing the stage with superstars and heatseekers weren't incentive enough, submissions are completely free until July 31, 2016. (After that, the fee is $50, so don't wait!)
A3C goes far beyond the music, featuring dozens of educational panels and networking events for all in attendance. Any Sonicbids acts that are chosen will have full access to everything the festival has to offer, and any artists not chosen will still receive a discount code for $25 off an all-access festival pass.

Since 2005, A3C has featured over 130 Sonicbids artists, who recount their experiences as something of a game-changing event – whether they performed or not.
"You're getting plugged into not only the Atlanta scene, but also the music scene worldwide," says Buggs Tha Rocka, who was invited to perform at A3C in 2013 after making the most of the 2012 festival as an attendee. "I didn't perform at A3C in 2012, but I made sure I was there with promotional items on hand. I built great relationships with music executives, bloggers, and artists, and then in 2013 I was performing with Talib Kweli."
Apply to the A3C Hip Hop Festival today for your chance to join this year's lineup. Remember, submissions are completely free up until August, so you've got nothing to lose!