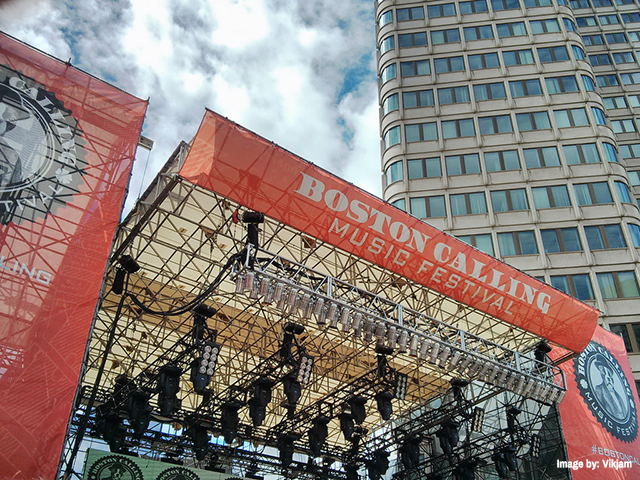 Although still relatively new, the Boston Calling Music Festival is already one of the most buzzed-about events in the region. The first one drew 40,000 of the happiest (though rain-soaked) people I've ever seen. After this year's Boston Calling lineup was released with artists like Modest Mouse, Decemberists, Phosphorescent, Tegan & Sara, Kurt Vile and tons more, you probably thought to yourself, "Dang, Self, how can I play Boston Calling too?"
Don't worry—there's a way to add your name to that lineup. Here's how.
Create Your EPK - Did you hear? Boston Calling is saving one dedicated spot at the festival for a Sonicbids artist. Yes, Sonicbids is your exclusive hookup to land your band on the stages at City Hall Plaza. We're excited about it, too!
Submit To The Gig – After your EPK is ready to blow minds and eardrums, you'll need to submit to the gig by Tuesday, April 29. It only takes a few button clicks and BOOM, you've submitted for a chance to play Boston Calling Music Festival. After that, you'll probably want to peruse one of the other few hundred gigs on our Find Gigs page. I smell a tour brewing.
Let Us Know – Every single submission will be listened to (for real!), but there are still other ways for us to hear you. Give Sonicbids and Boston Calling some social media love and let us know you're ready to play the festival.
Plan Your Attire – September in Boston is generally more mild than May, but it can't hurt to be prepared for everything. How to play also means how to plan.
That's how you can find your way to the Boston Calling Music Festival stage. You have until Tuesday, April 29, to submit. What are you waiting for?