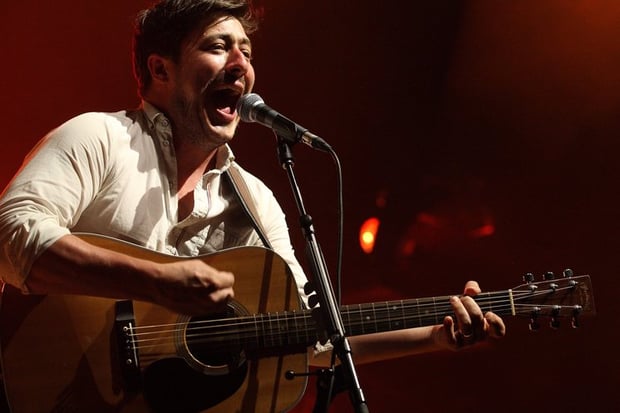 Mumford & Sons are headlining the first annual Okeechobee Music & Arts Festival. (Image via tampabay.com)
While the rest of the East Coast is cloaked in gloomy winter leftovers, your band could score a performance at the first annual Okeechobee Music & Arts Festival in sunny Florida this March – and get paid up to $500 for it! And when you consider that you'd be playing alongside huge acts like Mumford & Sons, Kendrick Lamar, Skrillex, Bassnectar, Robert Plant and the Sensatonal Space Shifters, Odesza, Daryl Hall & John Oates, The Avett Brothers, and many more, why would you not want to apply for free to play the fest?
The Okeechobee Festival was created to give emerging artists a platform to gain exposure and grow their careers, with a particular emphasis on Florida artists from around the state. The festival has been intentionally curated with some of Florida's best emerging artists from all genres, including indie rock, ska, punk, Latin, Americana, electronic, dance, and more.
32 of the top applicants will be chosen to perform in live "Road to Okeechobee" competitions throughout the Southeastern US. The four ultimate winners at those events will perform at the fest! In addition, all applicants will be entered in a social voting contest where the artist with the most fan votes will get a prime spot on the festival stage.
Organizers are considering all kinds of bands, so really, only one question remains: Are you in?
Apply for free to play the Okeechobee Music & Arts Festival by January 14!