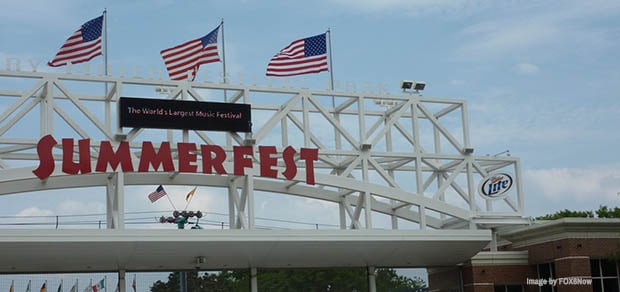 Summerfest is one of the largest music festivals in the Midwest, drawing nearly one million fans over the cousre of 11 days. It brings together the music industry's hottest stars (Lady Gaga and Bruno Mars are headlining this year), emerging talent, and local favorites for an unforgettable live music experience.
Summerfest has selected more than 400 Sonicbids artists to perform over the last 10 years, and at least 40 Sonicbids artists will get to play the Summerfest stages this summer. It's helped launch the careers of countless musicians in the past, and it could open doors for you, too! Want to get in on the action?
Well, for starters, you need a Sonicbids account. Don't have one? Start here.
Now that you have a Sonicbids account, it's time to update or create your Electonic Press Kit. Your EPK is like a résumé for musicians. The curators for Summerfest will be listening to your songs, looking at your promotional photos, and reading your press reviews. Since this is your first impression, it's crucial that your EPK is both complete and professional (make sure your tracks, photos, and videos are high quality!).
What are they looking for? Variety. This isn't just a single-genre fest, so don't worry that your niche genre is too obscure to get noticed. If you have a unique sound that sets you apart, that's a good thing!
Once your EPK is up to snuff, submit your Summerfest application. March 31st is the last day to apply, so don't leave it until the last minute.
This is your chance to share the stage with some massive names. Get on that stage and make some new friends in Milwaukee!