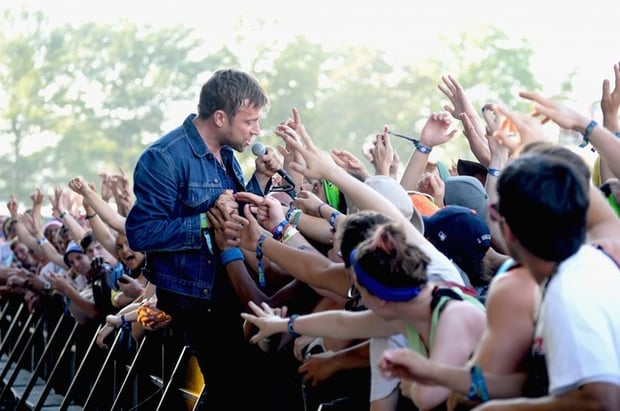 Damon Albarn performs at Bonnaroo 2014. (Photo by Jeff Kravitz)
Notoriously one of the biggest and best festivals of the year, Bonnaroo offers artists a chance to get their music heard by more than 90,000 attendees at its Manchester, TN, farm. As if that wasn't enough of a sweet deal, bands of all shapes and sizes will join headliners like Billy Joel, Kendrick Lamar, Childish Gambino, Mumford & Sons, and more in rounding out the 2015 lineup. If only there was a way your band could get on the bill... oh, wait! There is!
Two more bands will be selected to join this year's Bonnaroo lineup, as well as receive $1,000 courtesy of Bonnaroo and Sonicbids. The chosen bands or artists will also be featured in the festival's press materials and have their bios featured on its website. Another perk? Even if you're not selected, you still have a chance to win a pair of VIP tickets to the festival!
A lifetime of opportunities for a mere $10 submission fee (all proceeds of which are donated to the Bonnaroo Works Fund). But hurry! Submissions for Bonnaroo end at 11:59 p.m. EST on Friday, April 17. Don't dillydally or you might miss your big shot and a chance at a spot on the Bonnaroo 2015 bill!