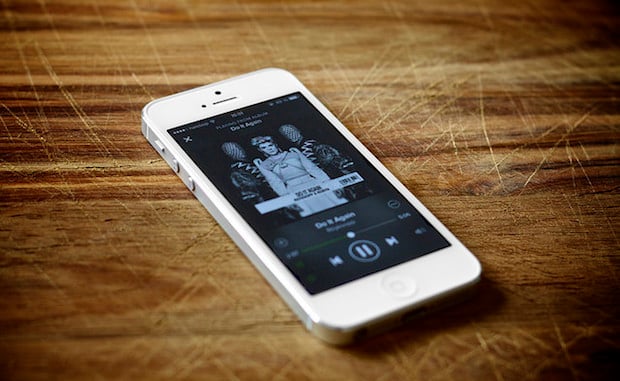 Photo by Björn Olsson via Flickr / CC BY 2.0
It's obvious that the way we consume music has changed drastically within the last few years. Music streaming services allow us to listen to nearly any song at any given moment for free or for a small fee. As a result of these changes, the ways in which people buy music is also affected. But has streaming changed the habits of music superfans or, rather, "music aficionados"?
We're not psychics and it's difficult to predict the future of buying, selling, and listening to music. But the continued process of streaming music is clearly affecting the behaviors of listeners, artists, and the industry. The face of the music aficionado is quickly changing, and maybe not in the best way.
The infographic below, put together by Midia, breaks down the music buying habits of your average aficionado.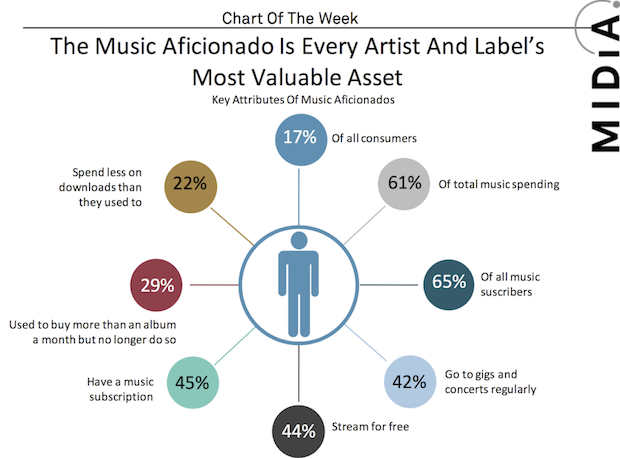 Image via midiaresearch.com
We know that music aficionados have always played a large role in the buying and listening of music. But let's find out a little bit more about them:
"Music aficionados are consumers that spend above average time and money with music. They represent just 17 percent of all consumers but a whopping 61 percent of all recorded music spending...The majority of aficionados are digitally engaged, super fans and are among the early adopter vanguard of streaming and subscriptions."
In addition to their adoption of streaming services, music aficionados are active streaming subscribers; they represent about two-thirds of all subscribers. But, as you might expect, these music aficionados used to find themselves buying music rather than streaming. According to Midia, "22 percent report that they are buying fewer downloads while 29 percent used to buy more than an album a month but no longer do."
As a result of these major consumer buying changes, music sales are impacted:
"With nearly half of them [music aficionados] streaming for free and a fifth subscribing – more than three and a half times the all consumer average – the shift to access-based consumption has a disproportionately strong impact on their spending habits. And because they account for so much of music spending this in turn has a disproportionately strong impact on total music sales."
The issues with streaming music aren't pigeonholed to just the streaming platforms; the listeners are active players, too. While only 22 percent of music aficionados are spending less on downloads and 29 percent are spending less on albums, these numbers could have the potential to impact how artists release music in the future.