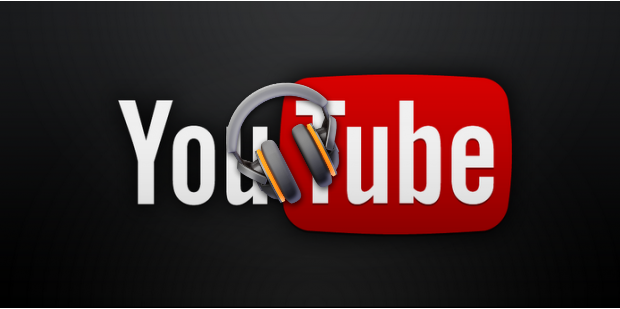 Image via brockpress.com
This article originally appeared on The Daily Rind.
One year ago, YouTube launched Music Key Beta, the long-rumored subscription service for the behemoth video-hosting social network. YouTube was clearly hungry for feedback: they extended the initial trial period from six months to nine, finally ending it for US users in September. During the summer, YouTube released two new apps: Kids and Gaming (the latter of which I told you about a few weeks ago). And this past month, the trifecta was made complete with YouTube Music, an app based largely on user feedback from Music Key's trial period.
What is YouTube Music?
So let's address the obvious: why YouTube Music? Well, the concept of this brand new app is similar to that of the Kids and Gaming apps: pull all that music content into one place to narrow down search results and create a cohesive streaming experience. The result may feel familiar to music streaming enthusiasts, but there's a key difference, which – of course – is the heavy focus on video content.
Other streaming services may offer access to music videos, but audio is the focus. At YouTube Music, however, video is the main event. Attention is paid to music videos here in a way unparalleled since perhaps the days of early MTV: the most popular videos are on the front page waiting to be viewed. Here's where Music Key Beta was especially influential. Record labels and distributors provide high-quality versions of songs on their catalogs, complete with videos or artwork. High-definition music videos from VEVO are also ubiquitous across the app.
Using the app: the basics
YouTube Music was designed to make finding those songs you want to hear quite a bit simpler. The app aggregates and organizes music content from the primary YouTube website, combining both label- and user-uploaded content to build an extensive database of discographies. In typical YouTube fashion, the homepage shows a mix of videos you've watched and videos suggested for you, which includes official audio.
There are two other tabs: Trending and Liked. Trending (the fire symbol) includes playlists featuring locally, nationally, and internationally trending tracks, organized by theme and/or genre. There's a variety of options here for new music discovery. Meanwhile, the Liked tab includes videos and songs you've favorited by clicking the ♥ button.
YouTube creates customized stations for you automatically. For example, I currently see My Station ("endless personalized music"), a pop genre station, and a house genre station. While these sound generic, these stations pull together songs and artists they know (or think) you like. Your search and view history is linked to the Google account with which you signed into the app, so you won't need to "teach" YouTube Music your taste.
What could make YouTube Music a game changer is the sheer volume of music content YouTube has. Since YouTube Music pulls in both content that's user- and officially uploaded, the number of versions for a single track can be numerous. YouTube has many different live and remix versions of songs that may be difficult to find elsewhere, not to mention notable artists who have famously removed their songs from other services. When you play a song – music video, official audio, or user-uploaded – go into the "explore" tab to see other versions of that track, and related songs.
For a service that offers an overwhelming amount of content, search is key, and the music app incorporates many of the search capabilities that has made YouTube the second-largest search engine on the internet.
YouTube Red: what ties it all together
While the YouTube Music app is free and available for non-members, it truly becomes a streaming service behind the paywall, and that paywall comes in the form of YouTube Red. Launched in the United States on October 28, YouTube Red is $9.99 per month if purchased through Android, desktop, or mobile web; $12.99 per month on iOS. YouTube Music has a 14-day free trial, and the YouTube Red premium service has its own 30-day free trial in addition.
A YouTube Red membership removes all ads across devices; it also allows you to keep watching and listening outside YouTube Music and offline. If you'd like to listen to music in the background, you can toggle from the music video to an audio-only mode, which can help conserve data on mobile. An offline mode means that videos can be saved for later enjoyment, and YouTube Music will even create an Offline Playlist for you that will download to your phone automatically. This will feature songs you've listened to, liked, and those that the algorithm predicts you'll want to hear next.
YouTube Red doesn't just enhance the experience in YouTube Music – if you're signed into your Google account on other devices, you'll get the same features. This means that those videos from the main YouTube app or Gaming app won't shut off when your phone goes to sleep. Ads will disappear on the apps and in your desktop browser. What's more, if you sign up for YouTube Red, you'll also receive access to the entire Google Play streaming library, along with exclusive premium content from your favorite YouTube stars.
What does this all mean for you, the content creator?
The launches of the music app and YouTube Red premium membership appear to signal the beginning of YouTube's next phase of growth. Monthly membership fees create an additional revenue stream that complements what you're already receiving from the ad-supported model. In terms of partnered artist channels, YouTube Music will lead to increased exposure through its recommendation system. Casual listeners who use YouTube as their primary music streaming source now have a streamlined way to find their favorite artists, and serious music buffs can take advantage of the extensive catalog and smart recommendation system to expand their palates.
Now that YouTube is actively acknowledging its position as an industry superpower in music streaming – not to mention taking advantage of the world of Premium – we'll have to see how YouTube continues improving its products to please both creators and consumers alike.
As of November 12, YouTube Music is available for download in the United States on both the Google Play Store and Apple's App Store. Opportunities to sign up for YouTube Red are available within the app, across YouTube's apps, and on the regular website.
William Ezor is Video Content Management Coordinator at the Orchard.