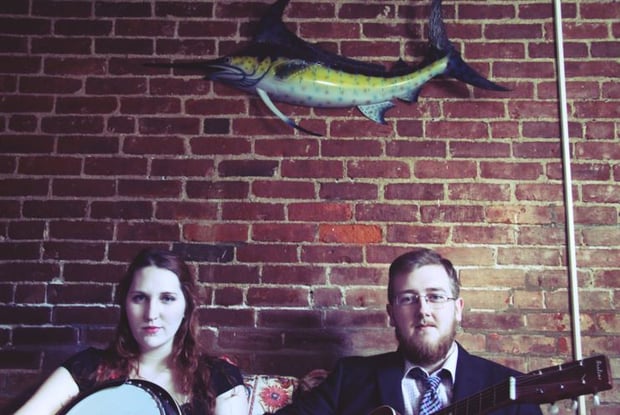 Image via sonicbids.com
If you're getting sick of your smelly, annoying bandmates, take a page from Jamaica Plain, MA-based duo Turtle Pond Union and cut that lineup down to two. "Being that it's only two of us, it makes it easier to be really up front with what we need, what we're expecting, what we can't deal with," said vocalist Meghan Knowles at their recent Sonicbids office gig.
After a raw rendition of "Corduroy," the folk/Americana pair dished out advice about songwriting, performing, and, maybe most shockingly of all, why they're over this whole album thing.
"It's totally a singles game," said guitarist and vocalist Mike Kerr. "No one has the attention span for a new band to put out a full-length album." Instead, they plan to release songs in pairs (like an "old-fashioned" single) and keep the momentum going for a year, rather than just putting out everything all at once. Funnily, their method of distribution fits their old-timey sound, and yet is just right for today's music industry.
Check out Turtle Pond Union's performance in the Boston Sonicbids office below!