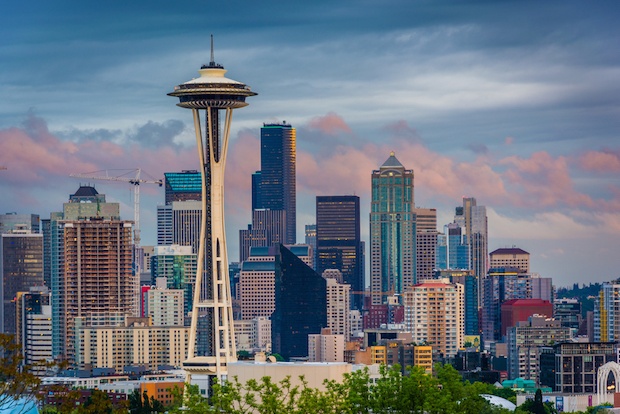 Image via Shutterstock
Seattle has been home to some serious music legends, so we wouldn't be surprised if your tour already included this Pacific Northwest metropolis. This city has a ton to offer in the way of kick-ass venues; there are venues for the up-and-comers to the megastars. But if you're unsure of where to start looking, we've got a lineup of venues all around the city for any taste.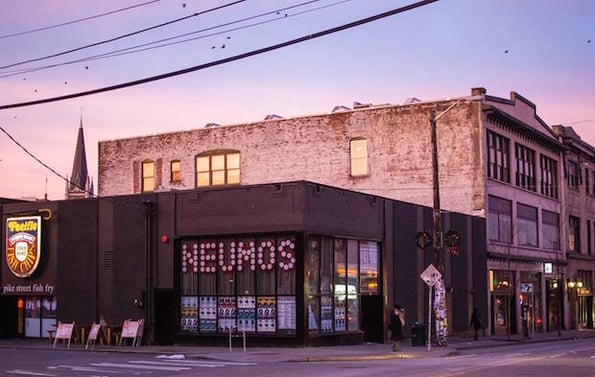 Photo by Victoria Uhl, courtesy of Neumos Crystal Ball Reading Room
Before it became Neumos Crystal Ball Reading Room in 2003, this venue was originally named Moe's Mo'Roc'N Café. Since it relaunched as Neumos, this venue prides itself on its excellent lighting, killer sound system, and a music calendar curated with a careful eye.
Why you should perform here: Neumos Crystal Ball Reading Room features an excellent space for your fans to listen, including a mezzanine and a balcony. Not to mention there are also three bars in the venue. Some seriously big names have graced this stage, like Muse, the Yeah Yeah Yeahs, Fleet Foxes, and Adele, just to name a few.
How to book: All of your booking information and contacts can be found on this page.
This unique venue has been around for the last 20 years, and while it doesn't have a kitchen, you can bet there will be some great beer to accompany even better music.
Why you should perform here: While the word "tractor" usually brings up imagery of the country and country music, this venue doesn't limit to only one genre. Local, national, and international artists have held the spotlight here.
How to book: Details for performing are on the venue's booking tab.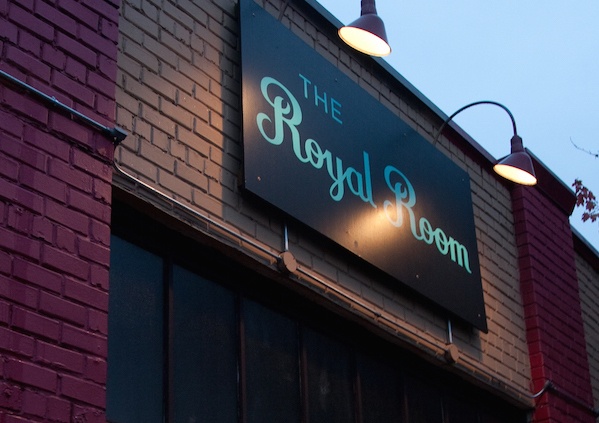 Image courtesy of the Royal Room
The Royal Room came about in 2011 after musician and composer Wayne Horvitz approached venue owners Tia Matthies and Steve Freeborn for a project. Since then, the restaurant and bar have accommodated musicians and artists alike in their unique performance and project space.
Why you should perform here: This venue welcomes all ages, so if you have some younger fans, they don't have to miss out. The Royal Room also accommodates in-house recordings, rehearsals, and even extended residencies.
How to book: Booking details and contact information are listed here.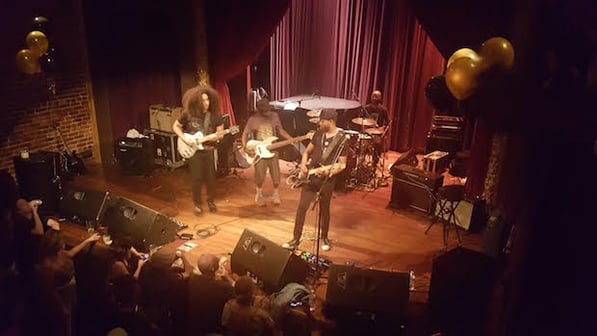 Image courtesy of Columbia City Theater
This Seattle venue is a staple as far as performance spaces go in the city. The theater was built in 1917 and has had a rich history of acting as a mecca for different types of entertainment over the last (almost) century. It has been highly regarded in several different publications, including SPIN magazine.
Why you should perform here: Aside from the fact that it's been around for what seems like forever, Columbia City Theater has hosted the live performances of Duke Ellington, Ray Charles, the Lumineers, and Macklemore & Ryan Lewis. I don't know about you, but that's enough of a selling point for me!
How to book: The email for booking can be found here.
Located in the University District of Seattle, Café Racer is a hot spot for study sessions, good food, and music during the evenings. This venue has been featured in the New York Times as well as Seattle Weekly.
Why you should perform here: If you love performing in laid-back venues, Café Racer is the chill environment for you. This venue isn't crazy and hectic, but will still give you a crowd that's unique and ready to jam along with you.
How to book: Fill out a short form on their website.
Rachel Bresnahan is an editorial intern at Sonicbids.