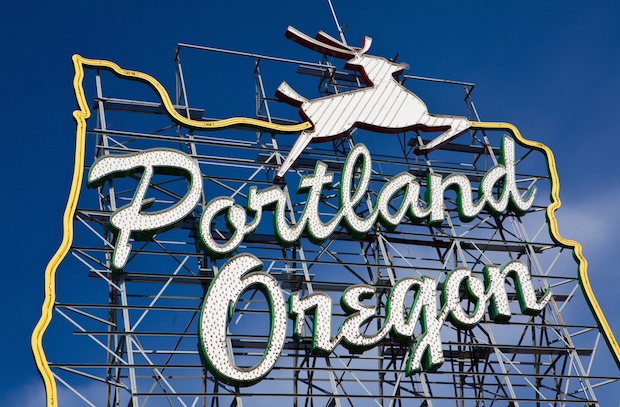 Image via Shutterstock
The Pacific Northwest of the US is amazing for so many different reasons: the mountains, the natural history, and definitely the music. I mean, Seattle alone was home to Kurt Cobain, Quincy Jones, and Jimi Hendrix. I think those three are enough to convince you that this region is one of the best for music scenes.
But with the famed names aside, Oregon has much to offer for everyone in the music industry, especially Portland. Portland prides itself on its eclectic counterculture, amazing food, and inclusiveness. There's just about anything for anyone in Portland, including the up-and-coming and breakthrough musicians.
Portland's wide variety of venues and performance spaces makes it a great city to hit up for a tour or even just as you're passing through. From historical venues to chill coffee houses, here are just some of the venues in Portland and surrounding areas you should check out for the next time you plan to head out on a tour.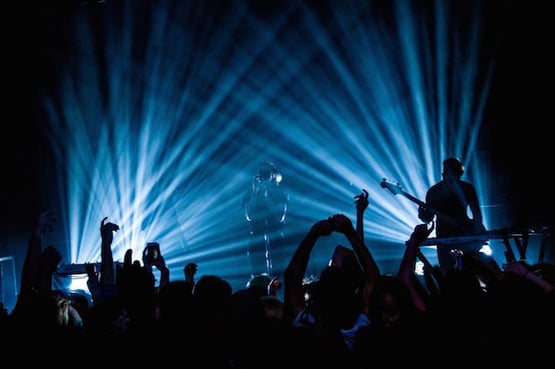 Image courtesy of the Hawthorne Theatre
Portland's Hawthorne Theatre stands as a part of Portland's rich history. The venue resides in the historic Hawthorne Masonic Building and established its residency in 2005. The theatre itself is lavish and decadent with its purple and gold wallpaper, velvet curtains, and original, historic architecture.
Why you should perform here: The Hawthorne Theatre in Portland is a venue that showcases a slew of different musical genres, tastes, styles, and other entertainment like comedy and art, much like the rest of Portland (keep it weird!). But beyond its versatility, it's one of the only venues in town that hosts all-ages shows.
The space is great for pulling in a big crowd if you're an up-and-coming artist, or it's perfect for an intimate show if you've got some diehard fans. No matter where your audience is at in the Hawthorne Theatre, they're going to have a stellar view of the stage as well.
How to book: Fill out the form here.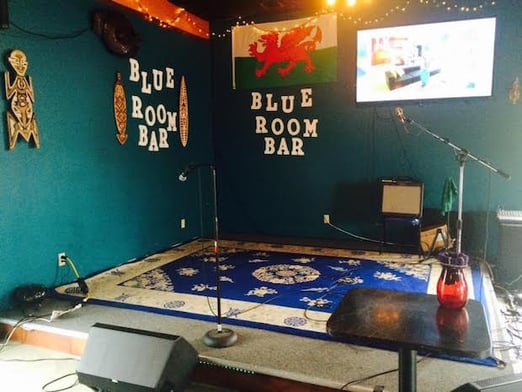 Image courtesy of the Blue Room Bar
If you like beer, food carts, and live music (seriously, who doesn't?), then Cartlandia is the place for you. Situated near the Springwater Corridor Bike Trail, Cartlandia caters its environment to cyclists. But if you're not into biking, no worries. Cartlandia has much to offer including plenty of beer, showcasing your favorite sports, and live music Thursday through Sunday.
Why you should perform here: Cartlandia's Blue Room Bar and Restaurant has live music every Thursday, Friday, Saturday, and Sunday. Musical groups and artists range from local talent to artists hailing from coast to coast.
How to book: You can fill out a short form here.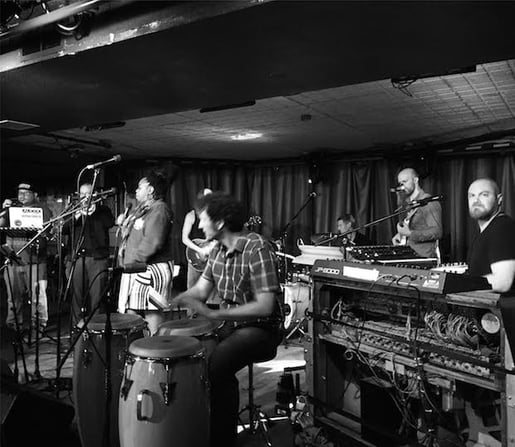 Image courtesy of the Goodfoot Pub & Lounge
Much like the rest of Portland, The Goodfoot Pub & Lounge is an eclectic place to hang out. The Goodfoot has something for just about everyone. From the menu – which is stocked full of pulled pork, rice bowls, and everything in between – to the house-infused cocktails, you can't deny that this hangout spot is a good time.
Why you should perform here: Talk about an insane mix of styles and genres. The live music performances are anything but bland. There are nights for open mics, soul music, tribute bands, and more. No matter who you are, you'll fit in just fine.
How to book: Contact information for booking can be found on this page.
Image courtesy of the Coffee Cottage
While The Coffee Cottage isn't in Portland, it's just a hop, skip, and a jump away. The Coffee Cottage boasts that they became the first coffeehouse in Newberg, OR. Aside from making wonderful brews, they've also expanded their business to include an art gallery and music venue.
Why you should perform here: If you want a venue that has some seriously chill vibes, look no further. The Coffee Cottage is a hot spot for local talent, but artists from all over the country find their way to Newberg.
How to book: The email address for music booking can be found here.
Lake Oswego isn't too far from the city of Portland, so it's worthy of a stop on your tour. Gemini Bar and Grill has been around for decades and is a landmark location for live music in the city.
Why you should perform here: Musicians can take the stage every Wednesday, Friday, and Saturday, so if you're passing through during the week, you'll have the opportunity to sneak on in.
How to book: Email for booking here.
Rachel Bresnahan is an editorial intern at Sonicbids.