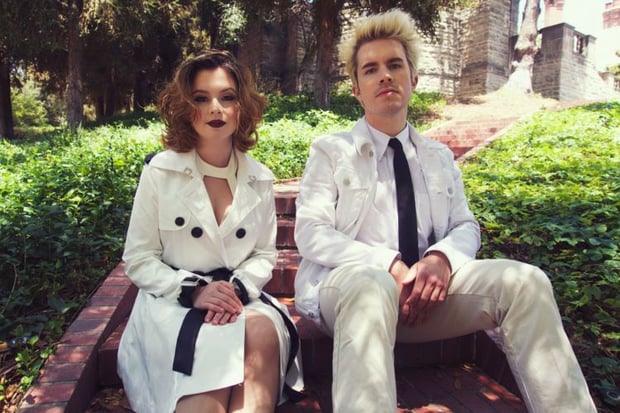 The Fontaines. (Image via sonicbids.com)
Okay, even though this post is under our #RoadToAustin umbrella, we're willing to bet that a good chunk of those reading this are already hunkered down for SXSW. But there's also a good chance that some of you reading these words right now were rocking out at Savannah Stopover, the pre-SX fest that invaded Savannah, GA, last weekend. For many, the allure of 100 bands in 10 venues over three days is enough to make a pit stop on their way to Austin, as Savannah Stopover has proved itself a worthy complement to big brother SXSW. A handful of Sonicbids artists had the opportunity to play the fest, and here, in real time (well, as real time as Instagram is!) are their recaps of their Stopover experience!
"Savannah Stopover was great," says Hank Fontaine of the Fontaines. "When you're just starting out like we are, nobody in the world knows who you are. Festivals, whether in your hometown or on the other side of the country, are the best way to reach a new audience."
For some musicians, Savannah Stopover was unlike any festival they'd ever played before. "In some cities, people don't like to dance, or sing along as much," says Fontaine. "Savannah was one of those great towns where the crowd gives back all the energy you throw at them. It's an amazing city with the sort of crowd that bands pray for."
See you next year, Savannah!
Were you at Savannah Stopover? Let us know what you liked best in the comments, or by using #RoadToAustin on social media!