By its name alone, you can probably make some assumptions about Seattle Hempfest. Yes, there's weed involved, but once you go beyond the obvious, It's at once a decriminalization rally, political gathering, and a platform for speakers ranging from Woody Harrelson to travel guru Rick Steves. Oh, and of course, there's the music. Artists like the Kottonmouth Kings, Everlast, Bone Thugs-N-Harmony, and more have graced its hallowed grounds.
But we knew there was even more to learn about this unique fest, so we went right to the source. Vivian McPeak, the producer of Seattle Hempfest, gave us the inside scoop on what makes this festival truly unlike any other.
1. It's the world's largest annual cannabis rally and free speech event.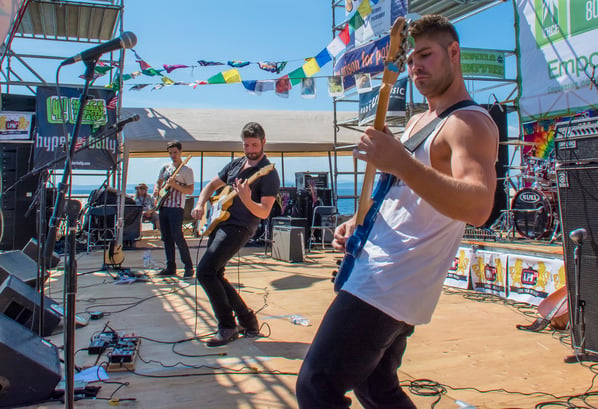 Photo by Greg Shaw
Over 100,000 people annually attend the mid-August event, which features as many as 400 arts, crafts, food, and informational vendors.
2. The summer "protestival" generates $7 million in revenue within the city and county, and supports hundreds of jobs.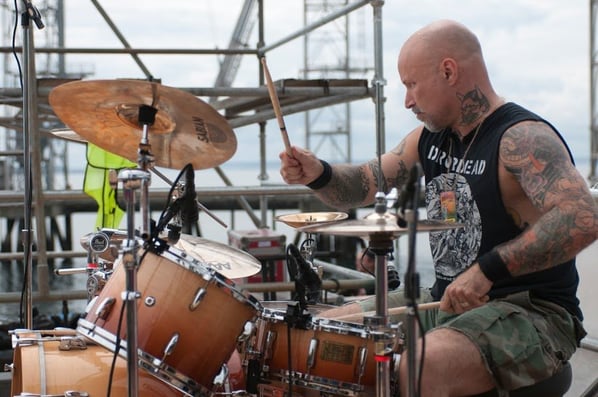 Photo by Takin Khosrownia
It's true! This was found in a 2014 economic-impact study prepared by a University of Washington professor.
3. It has 118 crews that are staffed by 1,000 volunteers.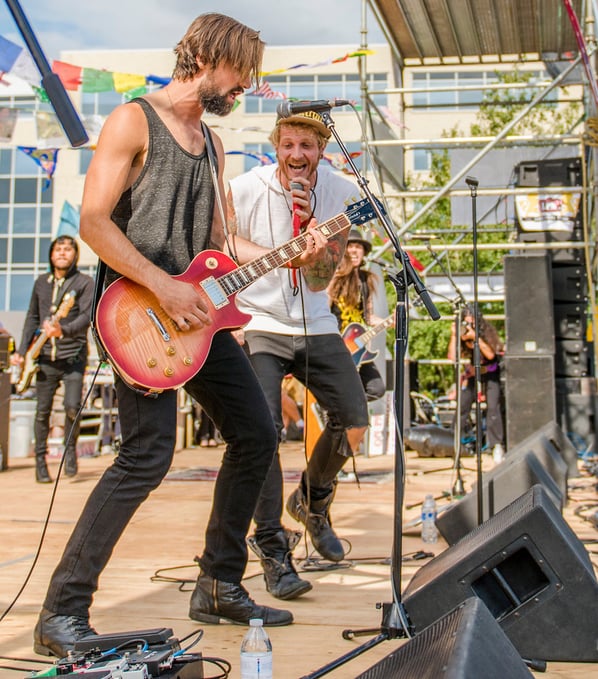 Photo by Greg Shaw
Making the festival "grassroots to its assroots."
4. The event features six stages with 120 music acts and is the largest free music festival in the Pacific Northwest.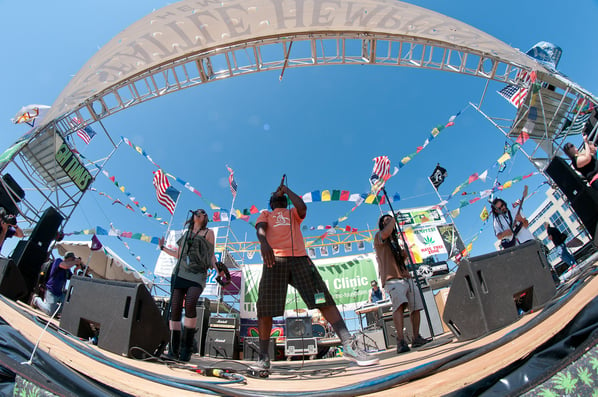 Photo by Patrick Lindsay
Also, over 120 guest speakers participate every year.
5. At the first Seattle Hempfest since Washington State legalized pot, the Seattle Police gave out bags of Doritos with instructional stickers on them to attendees coming into the event.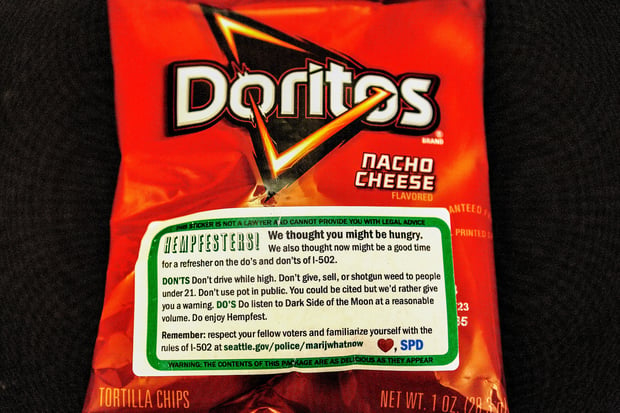 Photo by L. Ten
Those Doritos bags generated news coverage all over the world.
6. The festival has its own volunteer safety patrol replete with radios and actual badges.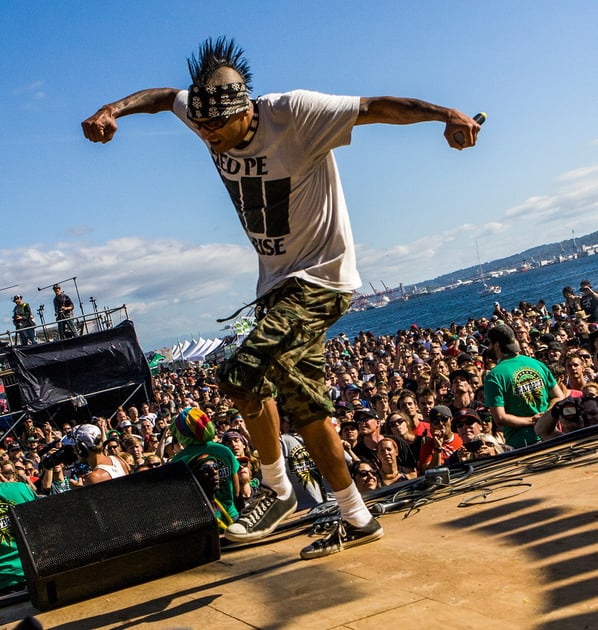 Photo by Charley Pharoah
The safety patrol members meet monthly year-round and complete training in crowd management, public safety, and conflict resolution.
7. Seattle Hempfest is one-and-a-half miles long, and located on the beautiful downtown Seattle waterfront.
Photo by Jann Babcock
It's in plain view of the iconic Seattle Space Needle!
8. It's the longest-running cannabis business in Washington State.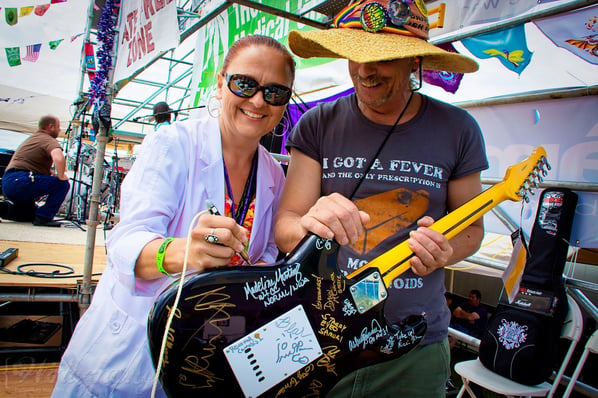 Photo by M Wirta
Seattle Hempfest was founded in 1991. While it's changed forms several times throughout the years, it's remained active the entire time.
9. It costs $850,000 to produce the free annual protest rally, which is required to obtain a Seattle special events permit every year.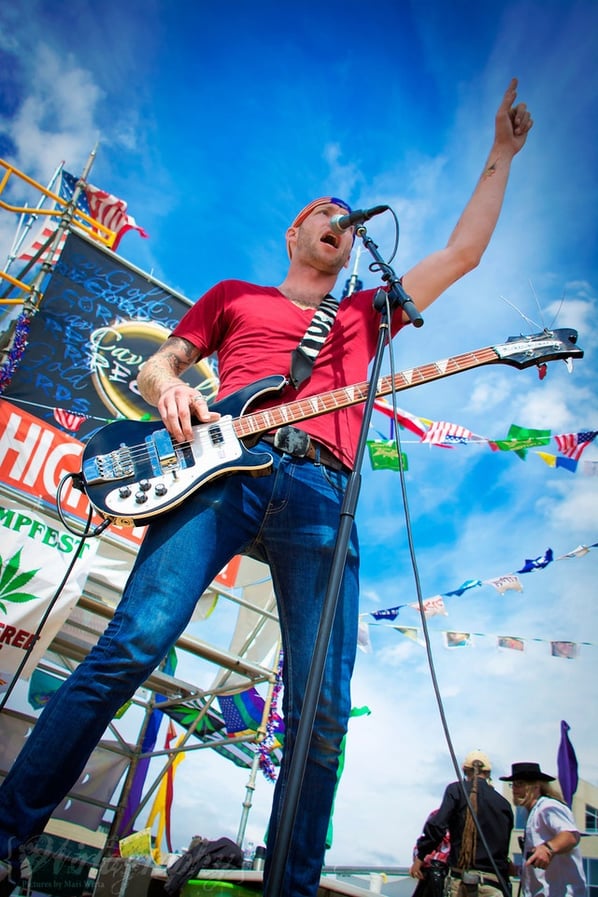 Photo by M Wirta
That amount is paid for by revenue generated by sponsorships, vending sales, merchandising, website and program ad sales, memberships, and contributions.
10. Well over 1,000 musical acts have stepped forward to support the cause with a musical performance on one of Seattle Hempfest's multiple stages.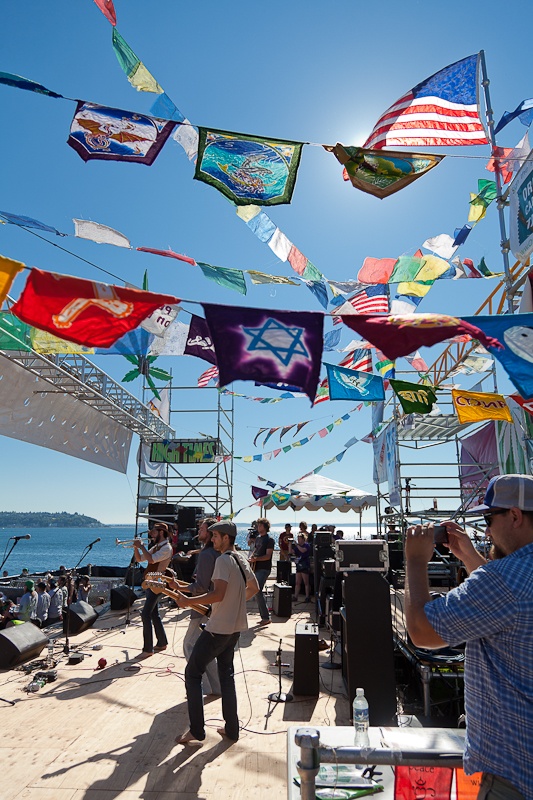 Photo by A Varma
Seattle Hempfest is celebrating its 25th anniversary in 2016 as its long journey to justice continues. Right now, they're looking to book 25 artists through Sonicbids for this year's festival. If you're interested, be sure to apply before May 11!

All photos courtesy of Vivian McPeak.