Image via Flickr / CC BY-SA 2.0
If you visit any guitar shop, chances are there are 30 or more models of electric guitar hanging on the wall. Check out a website like Musician's Friend and that number balloons to 1,200. You can't test them all!
Bound by the need to buy stuff that sells, retailers may not have many of the most interesting designs in stock, preferring to stick with the basics and throw one or two radical instruments up in the window just to intrigue passing musicians. How do you get a playable guitar with a cool design for a fair price? Well, you could start with these six popular electric guitar designs on the market for price points from budget to premium.
Budget
Dean ML XM, $159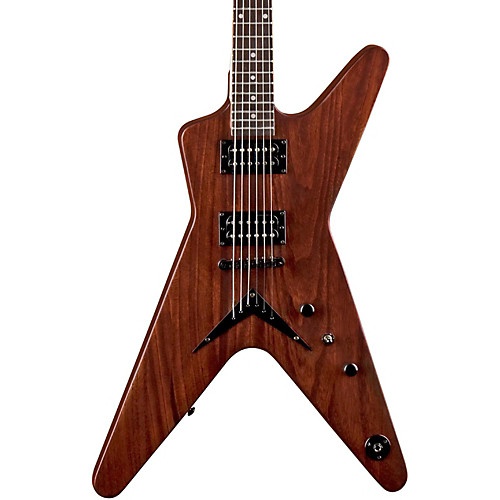 Image via musiciansfriend.com
The beauty of electric guitars: you can get a hardcore electric axe with through-body stringing, twin humbucking pickups, and a design inspired by BC Rich and Gibson classics all for only $159. If you're going low-price, why not go low-price in style? Put up those devil horns and rock out with this beast for the cost of three tanks of gas in your dad's Silverado.
ESP LTD F-10, $199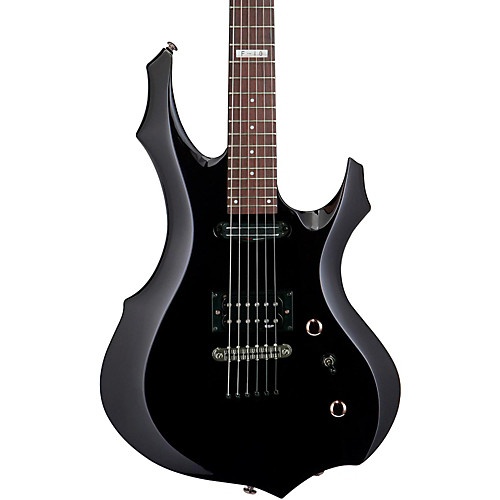 Image via musiciansfriend.com
It's amazing what you get for under $200 in guitars these days: a single coil in the neck position with a humbucker down below, dual-cutaway body with a spidery sci-fi design, and playability beyond the price. This ESP will take beginner guitarists far beyond the typical starter guitar. And we hope you like black, because that's the only color it comes in.
Midrange
ESP LTD EC-401, $699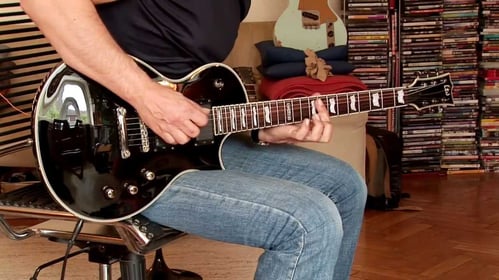 Image via youtube.com
ESP has another high-value offering: the LTD EC-401. A fast, dual-humbucking electric with a high-tech nut and high-gain pickups, this Les Paul knockoff promises high-speed picking and both the look and tone of Gibson's classic for a fraction of the cost.
Fender Classic Series '60s Stratocaster, $799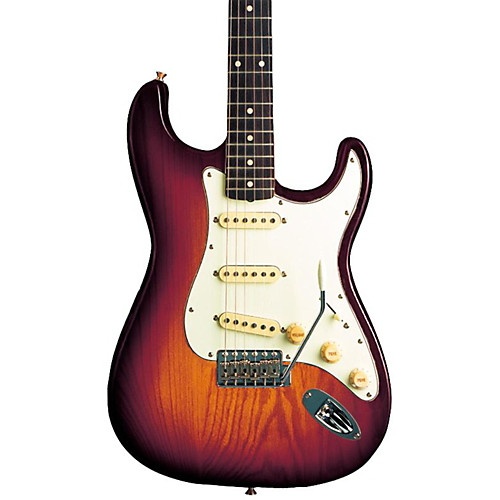 Image via musiciansfriend.com
This is still one of the ultimate versatile rock tools and, along with Gibson's Les Paul, the standard by which other guitars are judged. This '60s edition features the unmatched combination of Fender's alder body, maple neck, and rosewood fretboard, making it light, toney, and playable. The aged hardware and gorgeous finish on this one make it a must-have at this price point.
Premium
Gibson Firebird Non-Reverse Limited Edition, $1899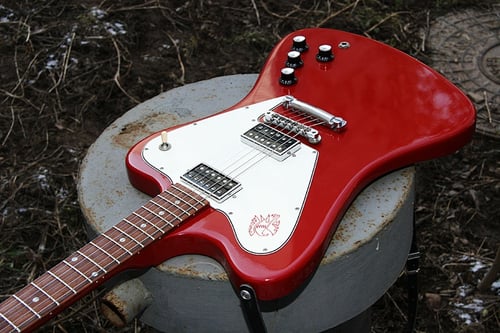 Image via Flickr / CC BY 2.0
A unique but vintage look. The warm and full sound of a full mahogany neck. And the opportunity to own an instrument that's usually big bucks at auctions. The Firebird is back, equipped with a SlimTaper Gibson neck and two mini humbuckers. Suitable for blues, classic rock, and modern sounds of all kinds, grab this rarity before the 2015 run is sold out forever.
Ernie Ball Music Man Steve Morse Signature Model, $2299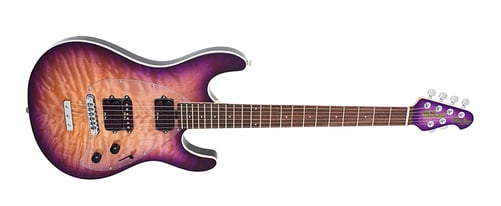 Image via music-man.com
If you're in the market for a premium guitar, this one bears a look. Besides that jaw-dropping finish, this monster also brings a standard Floyd Rose tremolo system and an adjustable truss rod that can be turned without loosening the strings.
Other cool features include a poplar body and a translucent pickguard so the full sheen of that Ferrari-quality paint job can shine through. And, of course, it has a blistering fast maple neck with a rosewood board.
Next up: 3 Electric Guitars Under $800 That Sound High-End
Jesse Sterling Harrison is an author, recording artist, and part-time farmer. He lives in Massachusetts with his wife, three daughters, and a herd of ducks.