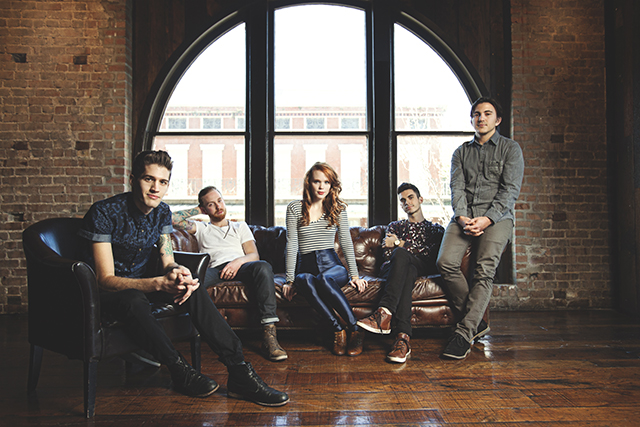 Anybody who's been paying attention could see that Sonicbids' own Royal Teeth were on the verge of a big break. Advance press for SXSW this year saw The Huffington Post and NPR, among others, calling out the jubilant indie-pop group as a band to watch. And now they've added yet another high-profile fan to their roster -- fellow New Orleanian, Harry Connick, Jr.!
"We were on our last tour, and maybe three weeks ago," says singer Gary Larsen. "We got the email that American Idol had reached out to see if we were interested in performing on the show. We didn't really know what to think. A couple days later, they said they were totally serious and they wanted us! They're doing a feature on up-and-coming artists and every judge is picking a band. Harry Connick, Jr. picked us."
That's right. The American Idol judge personally selected Royal Teeth to perform as part of the show's initiative to introduce new music to their audience. Last month's pick was Jake Bugg, a singer-songwriter selected by Keith Urban.
"We are so excited to a part of American Idol. We were shocked and honored when Harry Connick Jr. asked us to be on the show," the band said in a statement. "This is going to be the most important show of our careers so we just want to have fun and do what we do best. We will bring as much fun and energy as possible. We hope this will be the beginning of a very big year for us."
Of course, the real story involves a lot more giddiness and nerves than the official statement suggests. "At the moment, I'm a lot more nervous than I like to show onstage, so I'm staying away from social media and not trying to build it up. The more I look when I log onto Facebook, my relatives are having a conversation about how nervous they think I must be," Larsen says.
The band has been on the road for the last few weeks, and Larsen says they haven't been able to follow the show much, but "I like watching singing shows. There's one guy with long hair, [Caleb Johnson], who's kind of a rocker," says Larsen upon watching a recent episode of the show. "He sang 'Skyfall,' by Adele. I think maybe he's the one I'm rooting for," he says.
"I like watching anything involving music and seeing the advice the judges give people. I just never thought we'd play on one," says Larsen. It's so surreal!"
Catch Royal Teeth bring some New Orleans flavor to American Idol tonight, March 20, at 9 p.m./8 p.m. Central Time. And in the meantime, check out their video for single, "Wild":