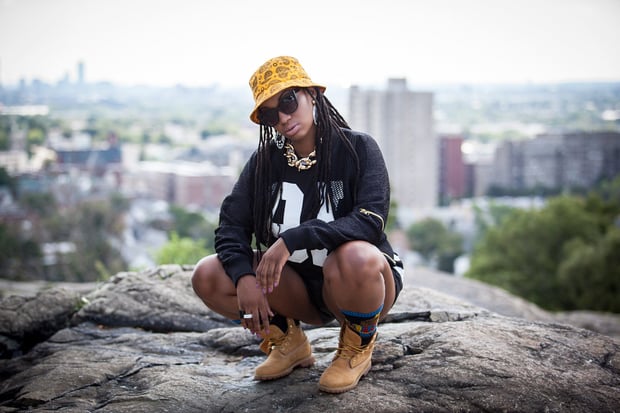 Image via sonicbids.com
After her video for the song "Sunday Morning" was featured on MTV's RapFix Live, hip-hop artist Dutch ReBelle's career snowballed. Over the past few years, she's appeared at both SXSW and the Brooklyn Hip-Hop Festival (opportunities she scored through Sonicbids), driven by her motto, "You gotta go there to know there."
What makes her such a unique artist is her commitment to creating "nonfiction" music. In other words, lyrics that are personal. "Start with something that happened to you, and go from there, and see what it becomes," she says. "Production is one thing, but what you're saying is supposed to be you. What you're saying is what makes it a record, and not someone else's sound with your voice on top. Start with your personal life and see what happens."
Dutch ReBelle recently stopped by the Sonicbids office in Boston and treated us to a performance of "Mix It Up." Check it out below!