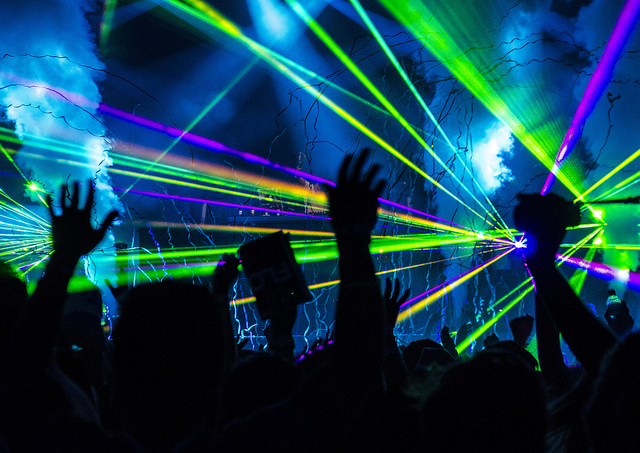 Greetings and welcome to the first ever Sonicbids Spin First Friday Playlist.
On the first Friday of every month we will be releasing a blog post and playlist that is 100% devoted to our very favorite of what the Sonicbids Electronic/Dance/EDM/DJ community has to offer.
If you would like to submit your track for consideration we highly encourage you do so by clicking HERE and submitting for free-99.
JoyCut - "Dominio_"
Leading off the pack we've got the Italian duo JoyCut with their haunting and ambient electronica track entitled "Dominio_". JoyCut's been melding beautiful soundscapes since 2003, toured all throughout Europe, and has supported some incredible international artists such as Editors, Art Brut, The Cinematics, Arcade Fire, and Modest Mouse.
Boltcutter - "Ponte City"
Next up we have the uber-talented Rhode Island native Boltcutter with an absolutely fierce Dubstep offering called "Ponte City". When the tune starts up you think you're in for some Progressive House only to quickly realize there is something much heavier up around the bend. Give this beauty a listen but be mindful if you're operating a vehicle, you may find yourself with a speeding ticket once it gets in your blood.
Scorpio Rising – "Do What I Gotta Do"
It was only a matter of time before we got into some Nu-Disco and if you're anything like me you can't seem to get enough of this stuff. I am pleased to introduce you to Scorpio Rising and their awesomely danceable tune "Do What I Gotta Do". Channeling an electro-pop/dance/funky house version of Calvin Harris (a la I Created Disco) this tune is insanely catchy and definitely worth a few listens.
Boom Kinetic - "Night I Closed My Eyes"
Rounding out this months offering we have Boom Kinetic with their incredibly chill track "Night I Closed My Eyes". This is one of those tracks that no matter where you are it will transport you inside of your mind to someplace better. For me that's an intergalactic highway through some swirling galaxy as the planets and stars go flying by. But enough about me, now it's time for you to take a listen for yourselves.
That just about wraps it up for this October installment of the Sonicbids Spin First Friday Playlist. Thanks for joining us and make sure to send in your contributions and keep on dancing.