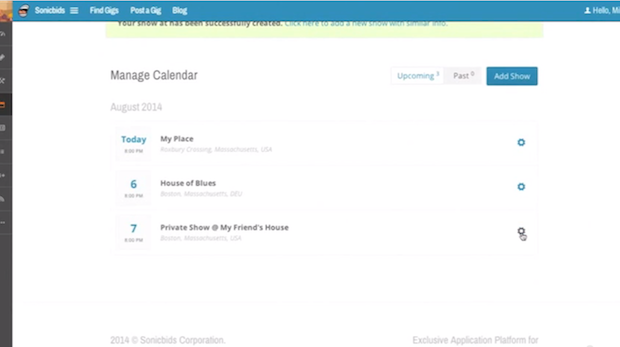 A few days ago, we announced that we would be unveiling a brand new Sonicbids calendar that makes creating shows and adding venues way easier. We're excited to share that the day is finally here!
Check out the quick videos below to see what the new calendar experience is like, and let us know what you think when you try it out!
How to add a public show:
How to add a public show with a venue that's not in our system:
How to add a private show:
Questions or suggestions? Feel free to reach out to our support team at needhelp@sonicbids.com.