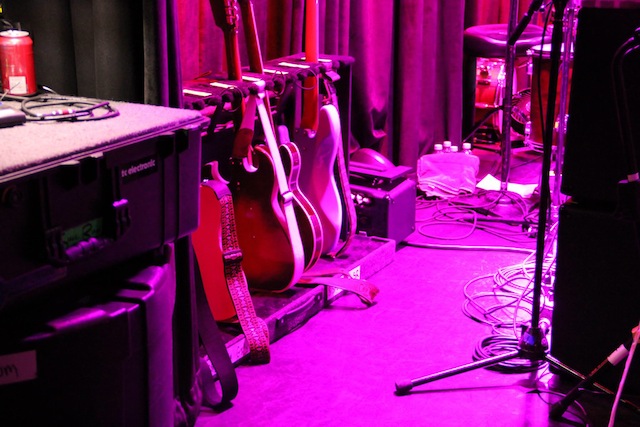 Meet Jackie Indrisano: veteran talent buyer, venue manager at The Red Room @ Café 939, and something of a den mother in the Boston music community.
Before her time at The Red Room, Jackie worked at Boston's legendary rock club, The Rathskeller, better known as "The Rat." The storied club saw acts like The Pixies, Dead Kennedys, The Ramones, and Metallica before closing in 1997. Starting as the club intern in the '90s, Jackie fell in love with the kind of tight-knit, intimate live experience that has helped grow some of music's most important artists. It's this sort of experience that Jackie has managed to replicate at The Red Room.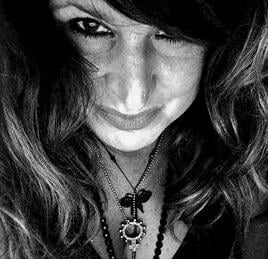 Known for bringing big talent to its cozy space, the 200-capacity venue hosts up-and-coming artists as well as established acts like Ingrid Michaelson, Young the Giant, The Civil Wars, ZZ Ward, Karmin, Snarky Puppy, The Lumineers, and many more. While the space is owned by Berklee College of Music, it functions very much as a commercial venue. And as one of the only all-ages, dry venues in Boston, The Red Room has become the college crowd's go-to destination in Back Bay. By consistently booking top-notch acts and always going the extra mile for artists and fans, Jackie and her staff have succeeded in putting The Red Room on the map after just five years.
Joined by Kaylee Bugg (The Red Room's supervisor and event coordinator), Jackie chatted with us about what makes The Red Room so special, what artists should (and shouldn't) do when trying to book a show, and how Sonicbids has been beneficial to them from the very beginning.
The Red Room has a great track record for booking artists who end up getting pretty big (Karmin, The Civil Wars, The Lumineers, ZZ Ward). What's your secret for selecting such promising talent?
Jackie Indrisano: I really have to give it to the agents that took a chance on the room…. [They] give us those bands because they feel that we'll take good care of their artists, and we meet it and exceed it every single time. We treat people in that room like it's our living room and they're part of the family. We have seen how that makes a difference…. We have good ears and we know what the room is capable of, and we listen very, very diligently to the submissions that we get, but I did want to give a shout-out to the trust factor – it's a lot about trust.
What advice would you give to artists who want to play a show at The Red Room?
JI: It really starts with them going on our website and finding out who we are – or coming to the room and seeing how we function. Prior to them hitting us up, that's important. When they [do] hit us up, Sonicbids does it really well: it's a cohesive and concise one-sheet about who your band is that should include – Kaylee, what are our bullet points?
Kaylee Bugg: Include a short one-paragraph snapshot of who you are as a band.
JI: Not that you love Michael Jackson or bunnies. We don't need you to take us back to when you were little [and] what inspired you. That's really pretty and beautiful, but save it for your memoir. We don't have time for that.
KB: And we want to know what other shows you've had recently, what venues you played, who was on the bill and where you were in the lineup…. Being honest is key. We want to know what your draw is. Don't inflate your numbers, because that doesn't help us from a booking standpoint. We also want to know what a comfortable ticket price range is for your fans…. It also helps to know what you'll do on the promotional side… because as a band, you have to bring your fans. Also, including any links to social media, your website, and your EPK is really important as well.
JI: Also, this is very important – we book out four to six months in advance. So it makes you look kind of stupid if you're now asking us for a gig in January or February. Other than that, it's pretty basic and you'd be surprised about how much of that we don't get. And please address us kindly – don't say, 'Yo, I need a gig' – we get that a lot, too.
Compared to other venues in Boston, what would you say makes The Red Room unique?
JI: We're all ages, and we're a commercial venue attached to the most prestigious music college in the world.
KB: I think it's the intimate experience…. The energy is very warm, and it just feels good when you go in there. Because it's 200 capacity, it's a small space and whoever is performing is right there. You can really bring audience members in because there aren't 100 people standing in your way…. Sometimes performers come right out into the middle of the room and engage with the audience.
JI: The bands feel completely connected to the fans; it's a connection that we've been able to nurture. And again, behind the scenes, it's nurturing how the whole staff treats the fans and the bands. It's a very warm, wonderful, loving experience in that room. It's not like any other venue.
How has Sonicbids benefited you as a venue manager?
JI: The benefit is that it introduces us to bands that aren't local – I like the reach of it. My favorite part is that it's clean… and it tells me exactly what I want to see. I've discovered some really great musicians off of the database.
What would you recommend to other promoters and booking agents who are looking to get the most out of Sonicbids?
JI: They have to let it do what it does… and give it a chance. It would really help people who book rooms less than 300… because we're looking actively for bands at this level – who go on to be [like] The Civil Wars, The Lumineers, ZZ Ward. So venues who still like the artist development side of life, who are still completely interested in growing those bands – [Sonicbids] is a great tool and company for you to link up with. The people on the inside of Sonicbids will do everything in their power and bend over backwards to engage you in conversation and learn a lot about you. I think Sonicbids is a very friendly business that cares, and I don't think all businesses act like that. So if you're looking for a friendly partner who wants to see you succeed, Sonicbids is your company.
What's the most rewarding part of your job?
JI: First and foremost, the students that work with me become my family and each other's family. Secondly, the students who perform there – seeing how happy they are, how they're feeling validated. Then it's everybody else – it's the bigger bands, it's the fans. Really, at the end of the day, I get to come to work and be with college students that are happy. They're not beaten down by life – they're hopeful and they're happy. How lucky am I that I'm in an environment of possibilities instead of people looking to retire every five minutes?
Any final thoughts you'd like to add?
JI: This [business] is about understanding that the mentality and the makeup of an artist is different than any other type of human being. An artist is a vulnerable, emotional, passionate, precious person. If you're gonna be in this industry on the business side, you have to have a huge level of compassion and empathy and honesty for that human being. They're on a path that is different from other paths – it's fragile. Unless you can really understand that, you should be in some other line of work, because it'll crush somebody. Even when we have to deliver bad news… you have to always do it, as much as you can, in a gentle way – because an artist's spirit is a very different gift than any other kind of thing.
To find out more about The Red Room @ Café 939, check out cafe939.com or follow @redroom939 on Twitter.